Popular Products
If you're looking for some quick shopping ideas, check out our Popular Products display rack. These items are always in hot demand, so you and your friends are sure to find something you like here.
Some folks come here looking for inspiration on what to get their blind friend. Others just want a quick run-down on what we carry. So, for those who like to get their shopping done in a snap, here's a list of some of our most popular products. Remember, once you click on a product, you can always ?lick over to the shelf it's on to find other items that are similar!
1 products on this shelf.
Talking Clocks and Watches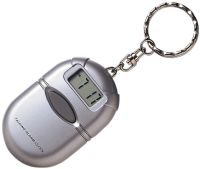 Talking Keychain Clock
The Ultimate Talking Pocket Watch
Item Number: 1009
$8.95
Tell Me More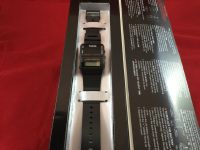 Classic Talking Watch
Affordable Tried-and-True Model with Clear Voice
Item Number: 1001
$8.95
Tell Me More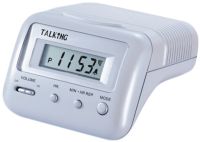 Talking Table Clock
Back to Simplicity - Loud Speech, Large Display
Item Number: 1012
$11.95
Tell Me More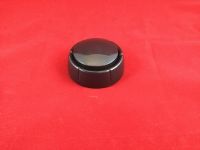 Talking Calendar Clock
One Button, Circle Shaped, Male Voice, Loud Speech
Item Number: 1016
$29.95
Tell Me More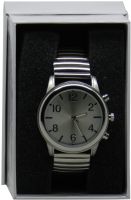 Atomic Talking Watch
Attractive Calendar Watch, With a Clear Male Voice
Item Number: 1008
$34.95
Available Types: Mens, or Ladies
Tell Me More
Toys for All Ages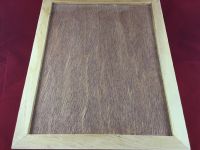 Raised-Line Drawing Board
Make Tactile Pictures with a Regular Pen and Paper
Item Number: 1212
$14.95
Tell Me More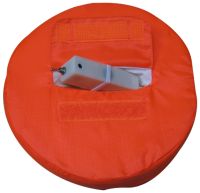 Beeping Foam Disk
Soft Flying Saucer - Which Beeps at All Times
Item Number: 1196
$14.95
Tell Me More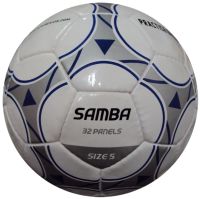 Bell Soccer Ball
A Quality Soccer Ball - With Jingling Bells Inside
Item Number: 1197
$14.95
Tell Me More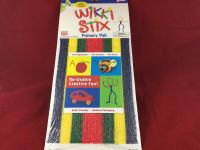 Wikki Stix
Create all Sorts of Raised Crafts and Drawings
Item Number: 1211
$5.95
Tell Me More
Great Gifts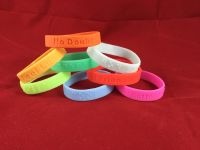 Kids Braille Wristband
Cool Silicone Bracelet, Small Size for Kids
Item Number: 1216
$1.49
Available Messages: Best Friends, COOL, God Loves You, I Feel Lucky, No Doubt, Social Butterfly, Braille is Cool, Alphabet, or the Entire Set (for $9.95)
Tell Me More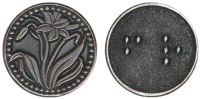 Braille Pocket Token
Unique Coin with Raised Picture and Braille Word
Item Number: 1219
$1.95
Available Words: Friend, Love, Faith, Lord, or the Entire Set (for $6.95)
Tell Me More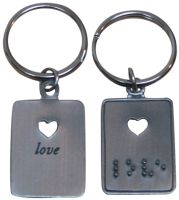 Braille Keychain
Sturdy Metal Keychain with Braille and Print Word
Item Number: 1218
$4.95
Available Words: Love, Live, Peace, Hope, Faith, Jesus, or the Entire Set (for $24.95)
Tell Me More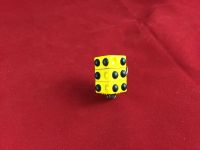 Braille Letter Keychain
Twist the Cube to Make Different Braille Letters
Item Number: 1189
$6.95
Tell Me More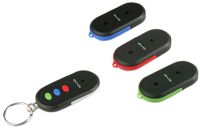 Object Locator
3 in 1 Package Finds Keys, Wallet, and Cell Phone
Item Number: 1062
$14.95
Tell Me More
Learning Braille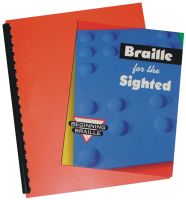 Braille for the Sighted
Includes Print Book and Raised Braille Exercises
Item Number: 1228
$19.95
Tell Me More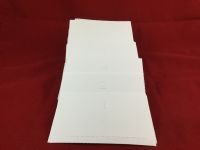 Braille Flash Cards
Set of Over 100 Cards - Fun Way to Learn Braille
Item Number: 1227
$13.95
Tell Me More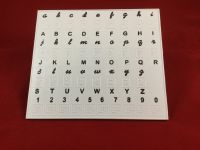 Braille Alphabet Tray
Plastic Plate with Raised Letters and Numbers
Item Number: 1230
$9.95
Tell Me More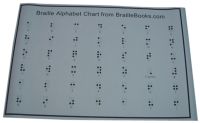 Braille Alphabet Chart
Large Poster for Learning or Showing Braille
Item Number: 1229
$7.95
Tell Me More
Games Everyone can Play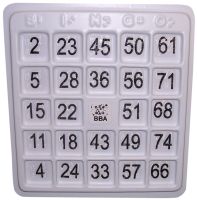 Bingo Playing Board (Brailled)
Hard-Plastic Card with Large Print and Braille
Item Number: 1161
Available Packages: 1 Count (for $6.95), 5 Count (for $32.95), 10 Count (for $59.95), or 25 Count (for $124.95)
Tell Me More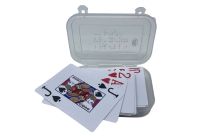 Braille Playing Cards, Plastic
Washable and Durable--with Large-Print and Braille
Item Number: 1150
$9.95
Tell Me More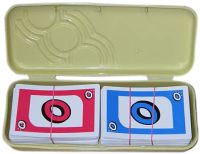 Braille Uno Cards
The Much-Loved Family Card Game, in a Plastic Case
Item Number: 1155
$13.95
Tell Me More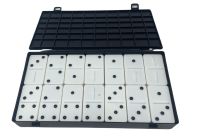 Double-Six Dominoes, Plastic (With Raised Dots)
28 Dominoes with Raised Dots and No-Skid Surface
Item Number: 1169
$13.95
Tell Me More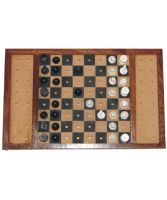 Chess Set, Classic (Tactile)
Dot on White Men, Pieces Fit Snugly into Board
Item Number: 1171
$22.95
Tell Me More
Every-Day Stuff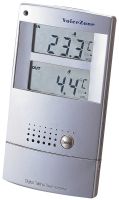 Talking Indoor-Outdoor Thermometer
Hear Temp., Inside and Out, at Touch of a Button
Item Number: 1061
$14.95
Tell Me More

Standard Slate, Plastic
4 Lines, 28 Cells - Less Expensive, Still Durable
Item Number: 1075
$6.95
Tell Me More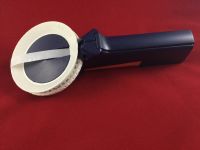 Handheld Braille Labeler
Label Anything in Braille - It's Fast and Easy
Item Number: 1107
$24.95
Tell Me More
Braille Clothing Tags, Colors
Always Know what Color your Clothes Are
Item Number: 1112
$19.95
Available Styles: Standard, or Guys
Tell Me More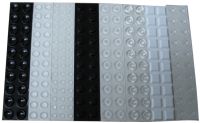 Bump Dots
Peel-and-Stick Dots to Mark Everyday Items
Item Number: 1106
$2.95
Available Packages: Large Round, Medium Round, Small Round, Tiny Round, Tall Flat Circle, Short Flat Circle, Indented Round, Flat Circle with Bump, Square, Pyramid, or the Entire Set (for $26.95)
Tell Me More
On the Go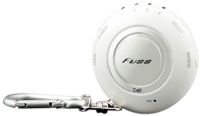 Talking UFO Recorder
Item Unavailable. We don't know when or if this item will be back in stock.
Use Your Voice to Retrieve Recorded Information
Item Number: 1139
$14.95
Tell Me More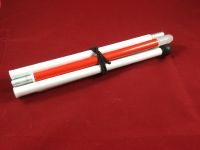 Compact White Cane
Small, Affordable Cane, Lightweight yet Durable
Item Number: 1122
$17.95
Available Sizes: 36 Inches, 40 Inches, 44 Inches, 48 Inches, 52 Inches, 56 Inches, or 60 Inches
Tell Me More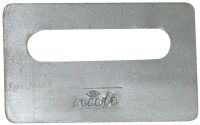 Metal Signature Guide
Fits in Your Wallet, Helps You Sign Straight
Item Number: 1135
$1.95
Tell Me More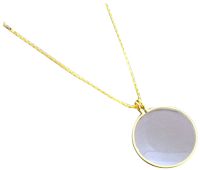 Pendant Magnifier
2X, 2D: Never Misplace Your Magnifier Again
Item Number: 6014
$2.95
Tell Me More
In the Kitchen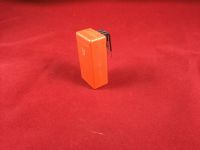 Liquid Level Indicator
No More Burnt Fingers, Beeps When Cup is Full
Item Number: 1030
$4.95
Tell Me More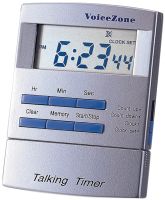 Talking Timer Clock
Sticks to Your Fridge; Has Built-In Talking Clock
Item Number: 1028
$14.95
Tell Me More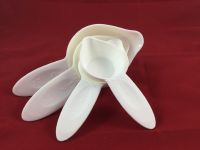 Braille Measuring Cups
Set of Plastic Scoops WithRaised Print and Braille
Item Number: 1036
$9.95
Tell Me More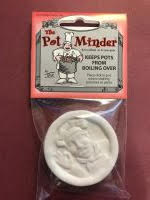 Ceramic Pot Minder
No More Messy Stove, Makes Noise When Water Boils
Item Number: 1031
$4.95
Tell Me More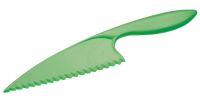 Nylon Knife
Temporarily out of stock. Usually ships in Mid June.
Cut All Kinds of Food Without Cutting Your Fingers
Item Number: 1033
$4.95
Tell Me More
Staying Healthy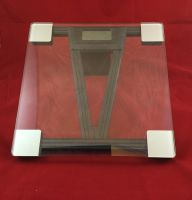 Talking Bathroom Scale
Step On - And Hear Your Weight in a Few Seconds
Item Number: 1072
$42.95
Tell Me More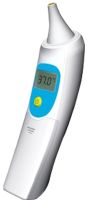 Talking Ear Thermometer
Takes Your Temperature in Seconds, Reads it Aloud
Item Number: 1071
$24.95
Tell Me More

Braille Pill Box
Organize Your Medication in this Travel-Sized Kit
Item Number: 1073
$0.99
Tell Me More
At School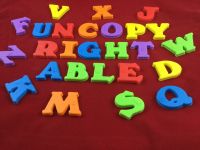 Braille Magnetic Letters
Spell Out Names - Then Stick Them to Your Fridge
Item Number: 1241
$9.95
Tell Me More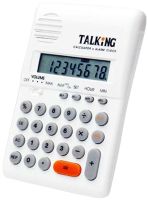 Talking Pocket Calculator
Small Rubber Buttons, Lightweight and Portable
Item Number: 1046
$11.95
Tell Me More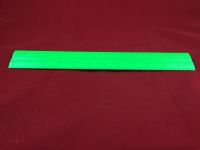 Classic Braille Ruler
Plastic 12-Inch Ruler with Markings Every 1/8 Inch
Item Number: 1053
$4.95
Tell Me More