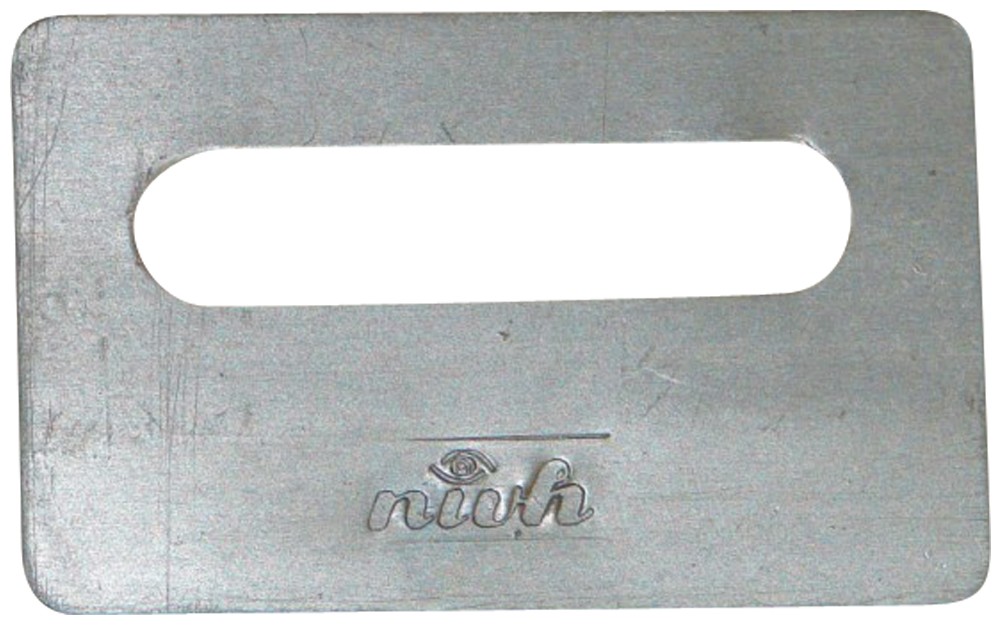 Metal Signature Guide
Item Number: 1126
Product Features
Metal template with slot for a signature.
The same size as a credit card.
Made of Unbreakable aluminum.
Make your signature the right length, totally straight, and just where it should be.
Measures about 3-1/2 in by 2 in.
Package Weight: about 0.5 ounces.
Product Description
Whenever you need to sign something (whether it's a credit card receipt, a check you've filled out, or a bank deposit slip), signing right on the line and staying perfectly straight is quite an art. What you need is a signature guide - a pocket-sized aluminum rectangle with a slot cut in the center which serves as a guide for your signature. And since our unbreakable metal signature guide is the exact size of a credit card, it neatly fits into a wallet so you can easily bring it everywhere with you. Using the guide is easy: just have someone place the slot in the center of the guide directly over the signature area, use a pen to sign between the two raised lines, and PRESTO! you'll end up with a signature that's the right length, totally straight, and precisely where it should be - every single time!
Related Products:
Fatal error: No other related products found for class Guide