New Products
Are you a frequent customer of ours, always wondering what New Products have just become available? Here's your chance to find out!
Due to repeated requests for such a feature, here is a quick list of the last 25 products we added to our inventory. These are the hot new items we've been working on most recently here at The Braille Superstore!
1 products on this shelf.
Unified English Braille Contractions Booklet
Lists Every UEB Contraction - and What It Stands For
Item Number: 1044
$12.95
Tell Me More
Unified English Braille for Everyone
Lists Contractions and Rules for UEB Braille
Item Number: 1055
$19.95
Tell Me More
Unified English Braille Made Easy
A Self-Study Course for the Blind to Learn Unified English Braille
Item Number: 1093
$19.95
Tell Me More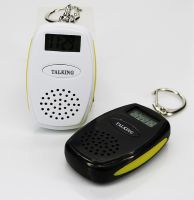 Talking Keychain Thermometer
Listen to the Time and Temperature All at Once
Item Number: 1022
$13.95
Tell Me More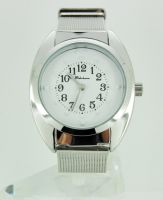 Braille Wind-Up Watch
Touch the Time Without Ever Needing Batteries
Item Number: 1038
$44.95
Tell Me More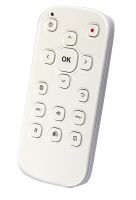 Baykel Talking MP3 Player
Talking Music Player, Recorder, and E-Book Reader
Item Number: 1037
$199.95
Tell Me More
Oops
Sorry, you asked for a page that cannot be found.
Please Return to our Home Page and look for the product or information you need from there.
The requested URL /New-Products was not found on this server.