New Products
Are you a frequent customer of ours, always wondering what New Products have just become available? Here's your chance to find out!
Due to repeated requests for such a feature, here is a quick list of the last 25 products we added to our inventory. These are the hot new items we've been working on most recently here at The Braille Superstore!
1 products on this shelf.
Raised-Line Marking Paint
Temporarily out of stock. Usually ships in Late June.
Mark Household Items with Raised Lines and Shapes
Item Number: 1109
$3.95
Tell Me More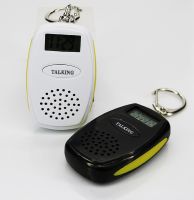 Talking Keychain Thermometer
Listen to the Time and Temperature All at Once
Item Number: 1015
$13.95
Tell Me More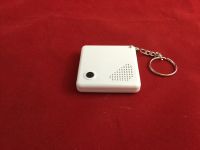 Talking Keychain Calendar
A Talking Clock for your Keyring, Speaks Date Also
Item Number: 1014
$13.95
Tell Me More
Unified English Braille Contractions Booklet
Lists Every UEB Contraction - and What It Stands For
Item Number: 1231
$12.95
Tell Me More
Unified English Braille for Everyone
Lists Contractions and Rules for UEB Braille
Item Number: 1233
$19.95
Tell Me More
Unified English Braille Made Easy
A Self-Study Course for the Blind to Learn Unified English Braille
Item Number: 1235
$19.95
Tell Me More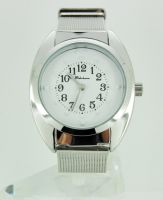 Braille Wind-Up Watch
Touch the Time Without Ever Needing Batteries
Item Number: 1025
$44.95
Tell Me More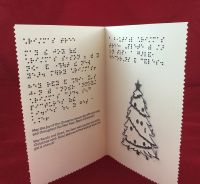 Raised-Picture Card
Fully Tactile, Personalized Greeting Card
Item Number: 1265
$14.95
Available Designs: Birthday Balloons, Thanksgiving Home, Thanksgiving Turkey, Thanksgiving Pilgrims, Christmas Tree, Christmas Star, or Christmas Snowman
Tell Me More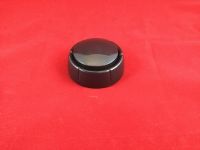 Talking Calendar Clock
One Button, Circle Shaped, Male Voice, Loud Speech
Item Number: 1016
$29.95
Tell Me More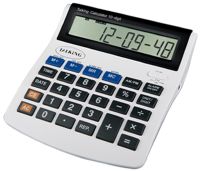 Deluxe Talking Calculator
Temporarily out of stock. Usually ships in Mid June.
10-Digit Display, Clear Speech, Has Headphone Jack
Item Number: 1047
$19.95
Tell Me More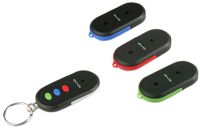 Object Locator
3 in 1 Package Finds Keys, Wallet, and Cell Phone
Item Number: 1062
$14.95
Tell Me More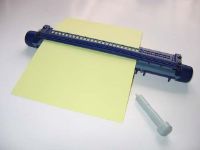 Read-and-Write Slate
Write from Left to Right with this Roller Frame
Item Number: 1079
$34.95
Tell Me More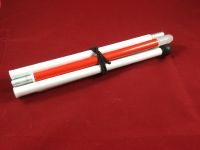 Compact White Cane
Small, Affordable Cane, Lightweight yet Durable
Item Number: 1122
$17.95
Available Sizes: 36 Inches, 40 Inches, 44 Inches, 48 Inches, 52 Inches, 56 Inches, or 60 Inches
Tell Me More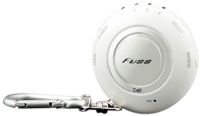 Talking UFO Recorder
Item Unavailable. We don't know when or if this item will be back in stock.
Use Your Voice to Retrieve Recorded Information
Item Number: 1139
$14.95
Tell Me More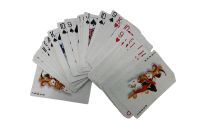 Braille Pinochle Cards
Meld Cards and Win Tricks, Be First to 1500 Points
Item Number: 1154
$6.95
Tell Me More