New Products
Are you a frequent customer of ours, always wondering what New Products have just become available? Here's your chance to find out!
Due to repeated requests for such a feature, here is a quick list of the last 25 products we added to our inventory. These are the hot new items we've been working on most recently here at The Braille Superstore!
1 products on this shelf.
Raised-Picture Card
Fully Tactile, Personalized Greeting Card
Item Number: 1396
$15.00
Available Designs: Christmas Tree, Christmas Star, or Christmas Snowman
Tell Me More
Jenda Talking Calendar
Record Reminders and Messages with Your own Voice
Item Number: 1388
$54.95
Tell Me More

Water Resistant Talking Watch
Stylish, Lightweight Unisex Watch that Sheds Water
Item Number: 1387
$9.95
Tell Me More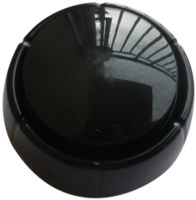 Talking Calendar Clock
One Button, Circle Shaped, Male Voice, Loud Speech
Item Number: 1386
$29.95
Tell Me More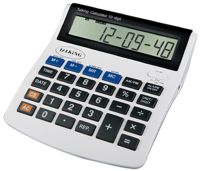 Deluxe Talking Calculator
10-Digit Display, Clear Speech, Has Headphone Jack
Item Number: 1059
$19.95
Tell Me More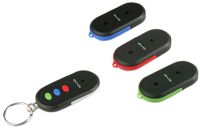 Object Locator
Item Unavailable. We don't know when or if this item will be back in stock.
3 in 1 Package Finds Keys, Wallet, and Cell Phone
Item Number: 1072
$14.95
Tell Me More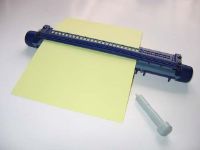 Read-and-Write Slate
Write from Left to Right with this Roller Frame
Item Number: 1389
$34.95
Tell Me More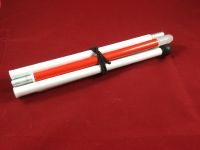 Compact White Cane
Small, Affordable Cane, Lightweight yet Durable
Item Number: 1390
$17.95
Available Sizes: 36 Inches, 40 Inches, 44 Inches, 48 Inches, 52 Inches, 56 Inches, or 60 Inches
Tell Me More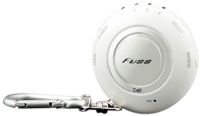 Talking UFO Recorder
Use Your Voice to Retrieve Recorded Information
Item Number: 1152
$14.95
Tell Me More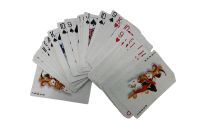 Braille Pinochle Cards
Meld Cards and Win Tricks, Be First to 1500 Points
Item Number: 1216
$9.95
Tell Me More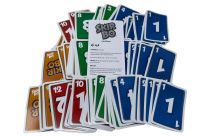 Braille Skip-Bo Cards
Temporarily out of stock. Usually ships in Mid June.
Discard Cards by Making Stacks in numerical Order
Item Number: 1385
$24.95
Tell Me More
Junie B., First Grader, Boo ... and I Mean It!
Series: Junie B. Jones Series #24
by Barbara Parks, 47 pages. It's Halloween!
Only here's the trouble. Junie B. Jones is afraid to go trick-or-treating. "Cause what if witches and monsters are really real? And what if pumpkins with sharp teeth can eat your fe...
Item Number: 3186
$8.95 in Grade 2 Braille
Tell Me More
Brian's Winter
by Gary Paulsen, 145 pages. In Gary Paulsen's classic novel, Hatchet, thirteen-year-old Brian Robeson is stranded in the Canadian wilderness. To survive, he must rely on his intelligence, his instincts, and one tool: a hatchet. ...
Item Number: 2510
$21.95 in Grade 2 Braille
Tell Me More
Greg Heffley's Journal
Series: Diary of a Wimpy Kid 1
Written by Jeff Kinneyn, 111 pages. In this first volume of three, this serial records a middle-school everykid's triumphs and (more often) tribulations through the course of a school year. Largely through his own fault, mishaps seem to...
Item Number: 3526
$16.95 in Grade 2 Braille
Tell Me More
The Lightning Thief
Series: Percy Jackson and the Olympians Series 1
Written by Rick Riordan, 485 pages. After getting expelled from yet another school for yet another clash with mythological monsters only he can see, twelve-year-old Percy Jackson is taken to Camp Half-Blood, where he finally learns the ...
Item Number: 3737
$74.95 in Grade 2 Braille
Tell Me More
Africa
Series: The World in Maps 1
by Martyn Branwell, 109 pages. In this volume about Africa, the diversity of this huge continent--which holds the largest number of independent countries--comes to life. You'll explore the desert areas of the north, learn about the...
Item Number: 3910
$16.95 in Grade 2 Braille
Tell Me More
The Hunger Games
Series: The Hunger Games trilogy 1
by Suzanne Collins, 477 pages. The Hunger Games trilogy is written in the voice of 16-year-old Katniss Everdeen, who lives in the post-apocalyptic nation of Panem, where the countries of North America once existed. The Capitol , a ...
Item Number: 3940
$73.95 in Grade 2 Braille
Tell Me More
Vampire Academy
Series: Vampire Academy Book 1
by Richelle Mead, 421 pages. Two races of vampires walk our world. One, the Moroi, are alive and wield elemental magic. The other, the Strigoi, are undead and evil--feeding on the innocent to survive. Rose Hathaway--a half-vampir...
Item Number: 2512
$64.95 in Grade 2 Braille
Tell Me More
Marked
Series: House of Night Series 1
Written by P.C. Cast and Kristin Cast, 435 pages. Enter the dark, magical world of the House of Night, a world very much like our own, except here vampyres have always existed. Sixteen-year-old Zoey Redbird has just been Marked as a fledgling vampyre...
Item Number: 4002
$66.95 in Grade 2 Braille
Tell Me More