New Products
Are you a frequent customer of ours, always wondering what New Products have just become available? Here's your chance to find out!
Due to repeated requests for such a feature, here is a quick list of the last 25 products we added to our inventory. These are the hot new items we've been working on most recently here at The Braille Superstore!
1 products on this shelf.
Twelve Years a Slave
by Solomon Northup, 387 pages. (The harrowing true story that inspired the critically acclaimed film.)
The son of a freed slave, Solomon Northup lived the first thirty years of his life as a free man in upstate New York. In the ...
Item Number: 2533
$60.95 in Grade 2 Braille
Tell Me More
The Racketeer
by John Grisham, 523 pages. Given the importance of what they do, and the controversies that often surround them, and the violent people they sometimes confront, it is remarkable that in the history of this country only four act...
Item Number: 2520
$82.95 in Grade 2 Braille
Tell Me More
What Pet Should I Get?
by Dr. Seuss, 17 pages, about 600 words. This never-ever-before-seen book by Dr. Seuss about making up one's mind is the literary equivalent of buried treasure!
What happens when a brother and sister visit a pet store to pick a pet? Natur...
Item Number: 2517
$13.95 in Grade 2 Text/Braille
Tell Me More
Insurgent
Series: Divergent Trilogy #2
by Veronica Roth, 557 pages. One choice can transform you - or it can destroy you. But every choice has consequences, and as unrest surges in the factions all around her, Tris Prior must continue trying to save those she loves - ...
Item Number: 2518
$87.95 in Grade 2 Braille
Tell Me More
Allegiant
Series: Divergent Trilogy #3
by Veronica Roth, 571 pages. What if your whole world was a lie? What if a single revelation - like a single choice - changed everything? What if love and loyalty made you do things you never expected?
The explosive conclusion...
Item Number: 2519
$89.95 in Grade 2 Braille
Tell Me More
Raised-Picture Card
Fully Tactile, Personalized Greeting Card
Item Number: 1396
$15.00
Available Designs: Birthday Balloons, Thanksgiving Home, Thanksgiving Turkey, Thanksgiving Pilgrims, Christmas Tree, Christmas Star, or Christmas Snowman
Tell Me More
Jenda Talking Calendar
Record Reminders and Messages with Your own Voice
Item Number: 1388
$54.95
Tell Me More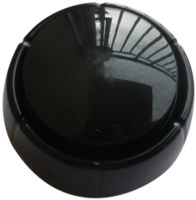 Talking Calendar Clock
One Button, Circle Shaped, Male Voice, Loud Speech
Item Number: 1386
$29.95
Tell Me More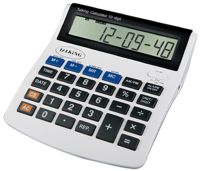 Deluxe Talking Calculator
10-Digit Display, Clear Speech, Has Headphone Jack
Item Number: 1059
$19.95
Tell Me More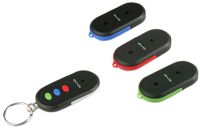 Object Locator
Temporarily out of stock. Usually ships in April 2016.
3 in 1 Package Finds Keys, Wallet, and Cell Phone
Item Number: 1072
$14.95
Tell Me More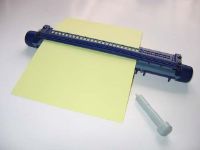 Read-and-Write Slate
Write from Left to Right with this Roller Frame
Item Number: 1389
$34.95
Tell Me More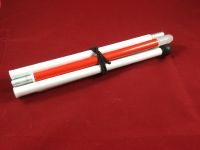 Compact White Cane
Small, Affordable Cane, Lightweight yet Durable
Item Number: 1390
$17.95
Available Sizes: 36 Inches, 40 Inches, 44 Inches, 48 Inches, 52 Inches, 56 Inches, or 60 Inches
Tell Me More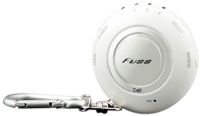 Talking UFO Recorder
Use Your Voice to Retrieve Recorded Information
Item Number: 1152
$14.95
Tell Me More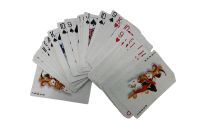 Braille Pinochle Cards
Meld Cards and Win Tricks, Be First to 1500 Points
Item Number: 1216
$9.95
Tell Me More