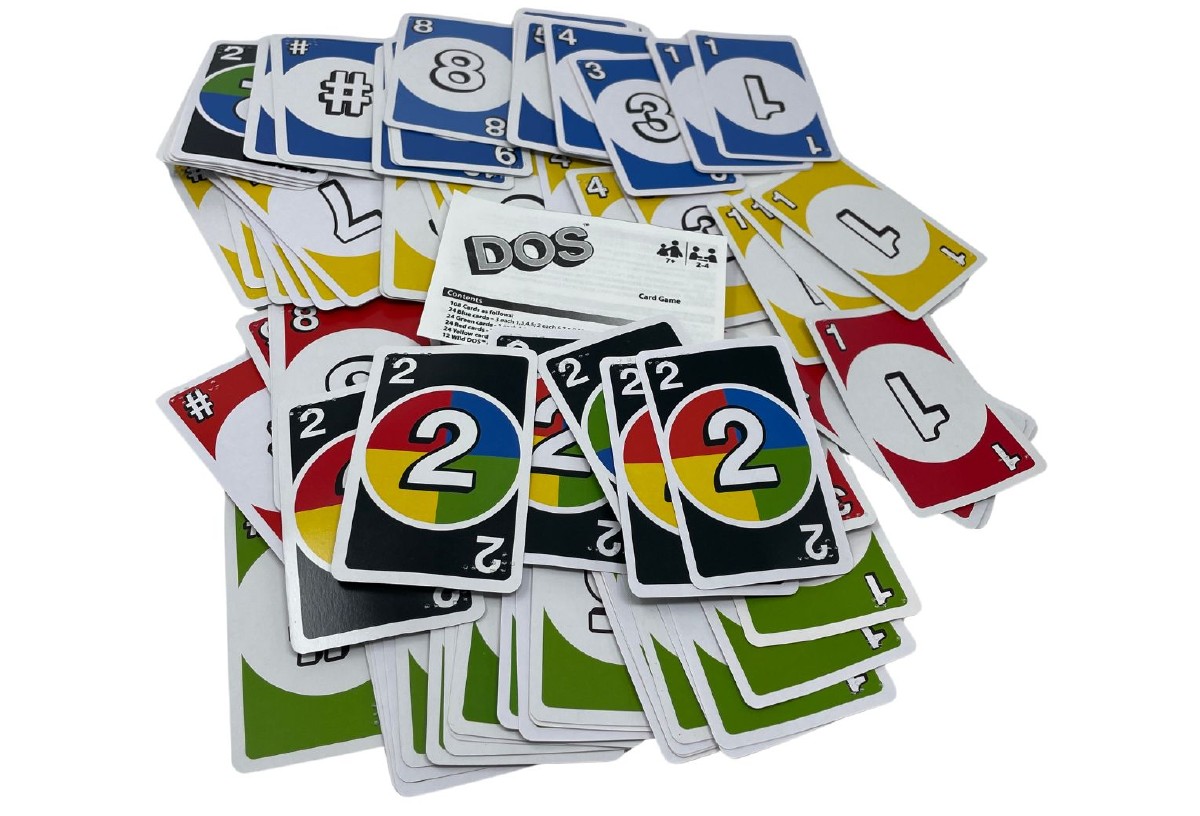 Braille Dos
Item Number: 1282
Product Features
Brand-name Mattel Dos cards with Braille added.
Deck includes 108 Braille-embossed playing cards.
Durable plastic-coated cards feature Braille on two corners, along with full-color printing.
Deck comes packed in a hard-Plastic case.
For 2-4 players, ages 7 and up.
Package Weight: about 6.3 ounces.
Product Description
Uno has a new best friend, Dos! In this fun game, two is more important than one - and numbers are king! To start, two piles are in the middle of the table, and on each player's turn they can play on both piles with either one or two cards. In a fun twist, if a player has two cards that add up to the number of the card in the center pile, they are able to put down both cards. Just like Uno, Dos is a race to get rid of your cards before your opponents do. The first person to 200 points wins! And when you're down to two cards, don't forget to yell "Dos!"
This family game by Mattel consists of 108 cards, all of which are marked in Braille. The cards come in a snap-shut plastic case for travel and safe-keeping. For two to four players, ages seven and up.
Ask a Question About this Product
(From the Card Games shelf.)
Related Products:
The Much-Loved Family Card Game, in a Plastic Case
Item Number: 1138
$13.95
The Much-Loved Family Card Game, with a New Twist!
Item Number: 1281
$19.95