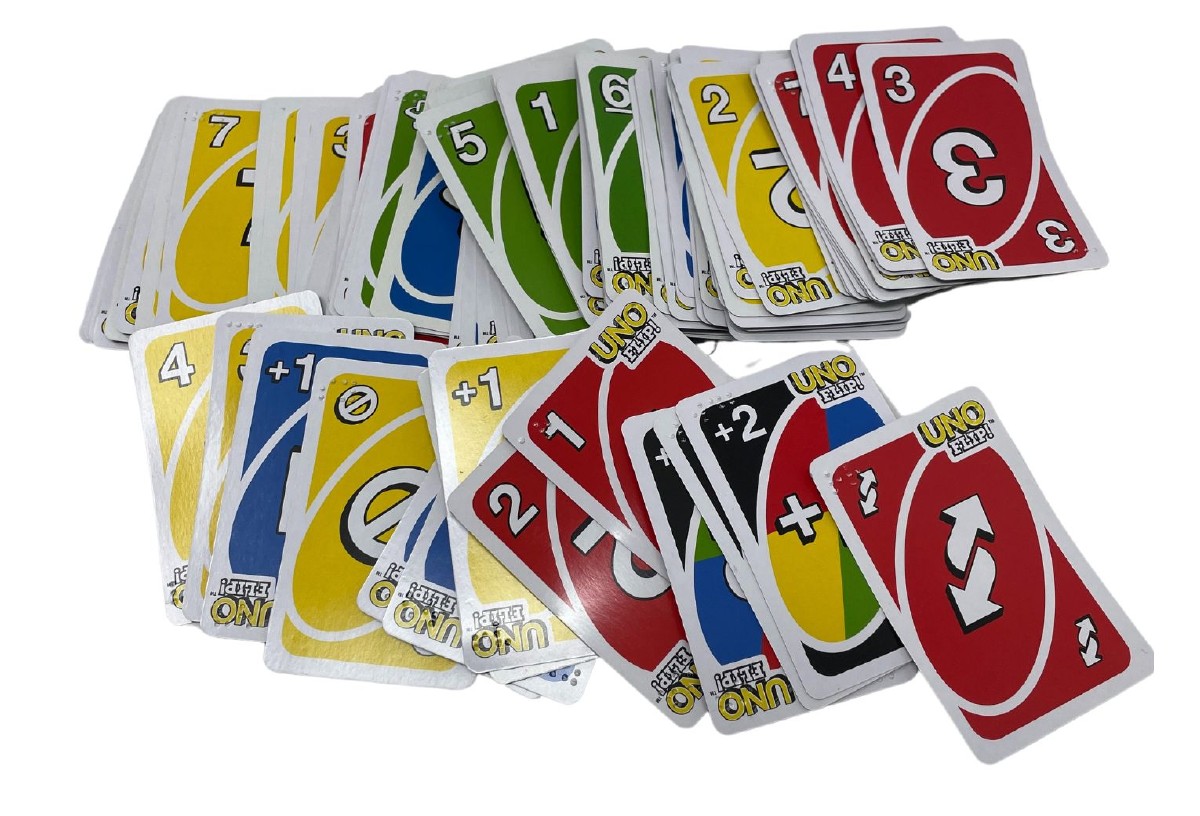 Braille Uno Flip
Item Number: 1281
Product Features
Brand-name Mattel Uno Flip cards with Braille added.
Deck includes 112 Braille-embossed playing cards.
Durable plastic-coated cards have Braille on both sides, along with full-color printing.
Deck comes packed in a hard-Plastic case.
For ages 7 and up.
Package Weight: about 6.3 ounces.
Product Description
Brace yourself for the next iteration of classic Uno - Uno Flip! It's the matching game you know, plus exciting new twists - like a double-sided deck, special FLIP card and tougher penalties -- that give classic game-play a competitive edge. There is a "Light Side" to the deck, which plays like classic Uno, and a "Dark Side" where penalties are super-tough. Play the FLIP card and all cards in your hand, the draw pile and draw deck are flipped over to reveal an entirely new set of numbers and colors on the opposite side! The holder of the FLIP card determines whether or not you play on the Light Side or Dark Side of the deck -- and when you switch it back around. The Dark Side of the deck includes new action cards that really shake things up, like Draw Five and Skip Everyone cards. Strategize to rattle your competition and be the first to get rid of your cards to win. And when you're down to one card, don't forget to shout "Uno!"
Braille has been carefully added to both sides of all 112 cards of this action-packed game. In this way, blind players will know the number or action of each card, as well as its color. Packed into a snap-shut plastic case that's perfect for storage and travel, Uno Flip is enjoyed by everyone 7 and up.
Ask a Question About this Product
(From the Card Games shelf.)
Related Products:
The Much-Loved Family Card Game, in a Plastic Case
Item Number: 1138
$13.95
Uno's Best Friend, Your New Family Card Game
Item Number: 1282
$16.95