Gift Shop
We're your one-stop shop for great gifts for the visually impaired. Braille cards and tokens, keychains and wristbands, T-shirts, hats, calendars and more!
If you like shopping in Dollar Stores, you'll love browsing our gift shop. Whether you're looking for a little magnet, a wristband, a keychain, a calendar, or something else that's small and Braille, you should take some time to look around.

Excellent gift ideas like mugs, wristbands, keychains, and pocket tokens ... all with Braille on them! You'll also find Chocolate Molds, Bookmarks, Magnets, and more.

Stylish T-shirts, sweatshirts, hoodies, hats ... even pins and bracelets - all with Braille on them!

Products to help you plan your week, your month ... even the entire year.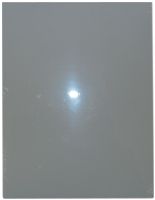 Gift Certificate
Not sure what to buy? Let your friend decide.
Item Number: 1215

Tell Me More