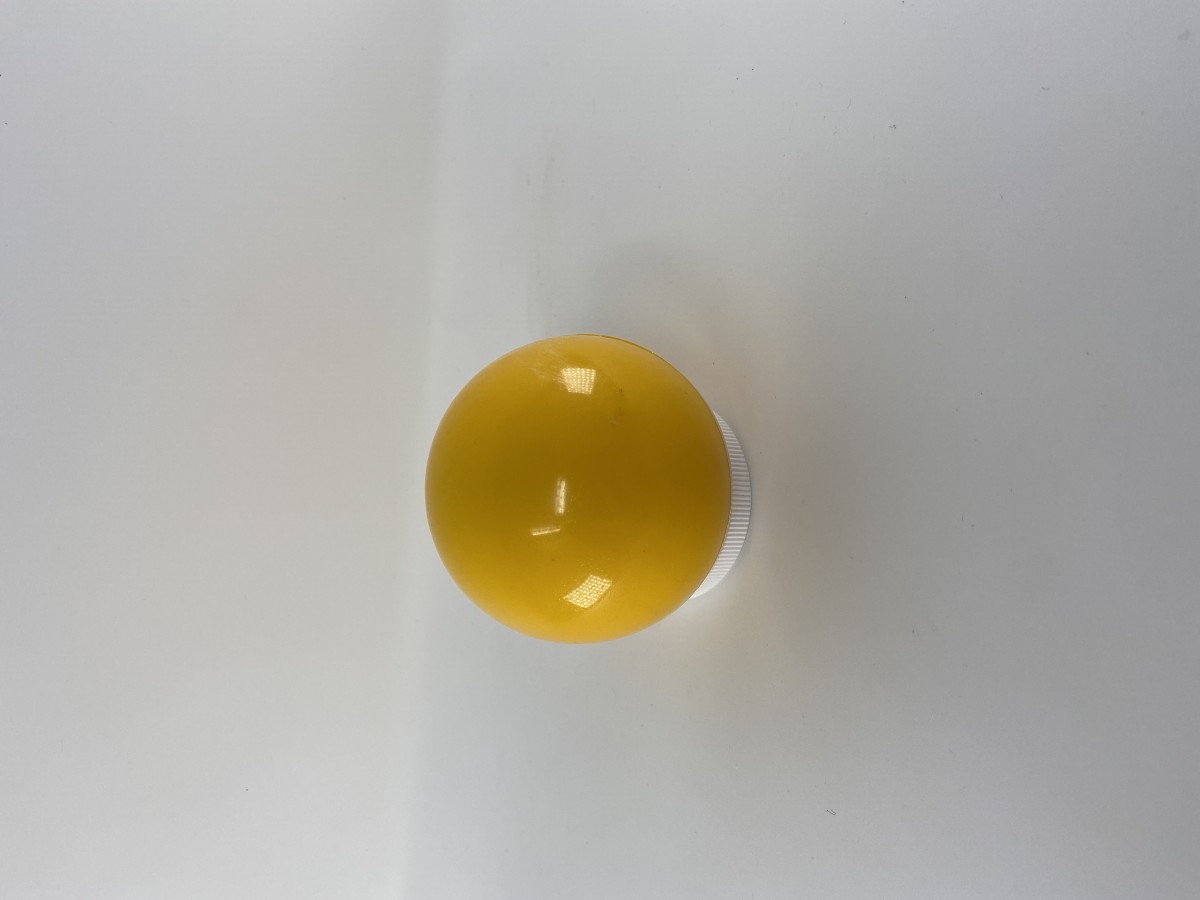 Rattle Showdown Ball
Item Number: 1275
Product Features
Color: Yellow.
Small, lightweight plastic ball, great for indoor games like Air Hockey and Table Tennis.
Measures 6 CM (2.4 inches) across and weighs only 25 grams (less than 1 oz).
Smooth, shiny, yellow surface is easy to see.
Rattling beads inside are easy to hear.
Official Showdown ball, for use in IBSA-approved sport.
For ages 5 and up.
Measures about 2-1/2 in in diameter.
Package Weight: about 0.8 ounces.
Product Description
Need a smaller ball that makes noise so blind players can join in the fun? This lightweight, plastic ball is ideal for a variety of indoor games (formal and informal). It measures just 6 CM (2.4 inches" in diameter and weighs only 25 grams (less than an ounce). It is therefore a decent substitute for air hockey and table tennis when blind and sighted people of all ages want to play together.
The smooth, shiny, yellow surface of our Rattle Showdown Ball is easily spotted by low vision players. And blind players appreciate the rattling beads inside, which make ample noise whenever the ball is rolling or moving.
This is also an official Showdown Ball, made according to specifications set forth by the International Blind Sports Federation (IBSA). Similar to air hockey or table tennis, Showdown is a fun and fast-paced game that is mainly played by the blind and visually impaired. The sport is popular in blind schools in Europe, Asia and elsewhere - and is a fast-paced game safe for children and adults.
For ages 5 and up
Related Products: