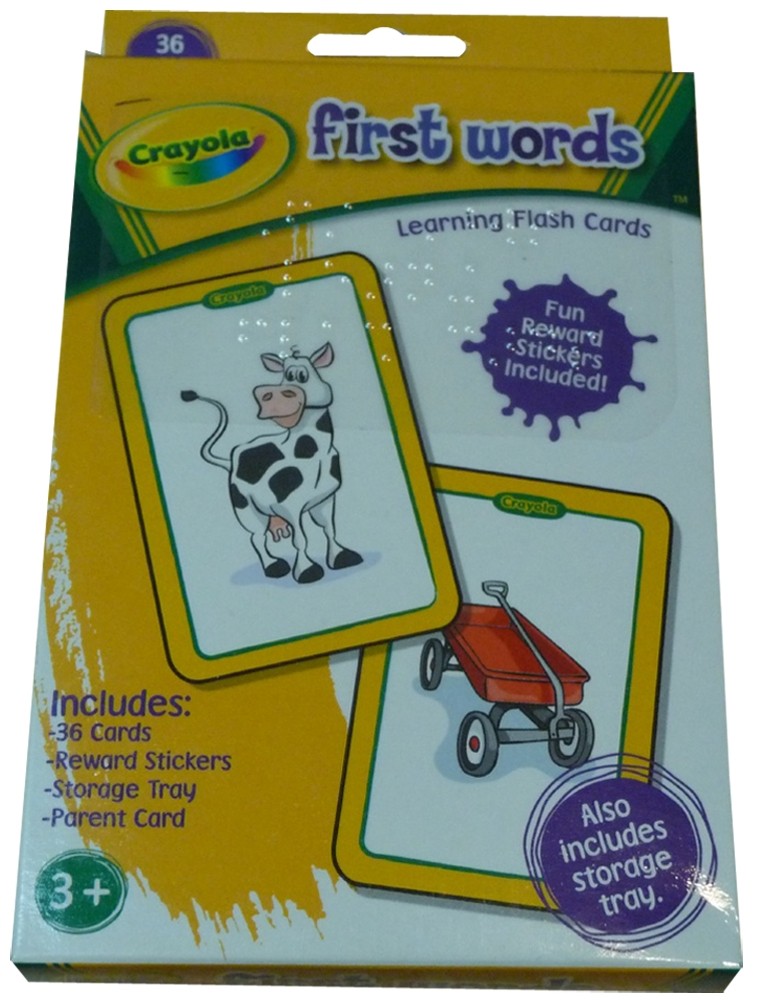 Learning Flash Cards (Brailled)
Item Number: 1190 Alphabet
Item Number: 1190-1
A/apple, b/bear, c/cat, etc. Numbers
Item Number: 1190-2
1 hen, 2 basketballs, 3 pears, etc. Wild Animals
Item Number: 1190-3
Elephant, deer, lion, etc. Birds
Item Number: 1190-4
Dove, woodpecker, turkey, etc. Body Parts
Item Number: 1190-5
Cheek, leg, ear, etc. Flowers
Item Number: 1190-6
Water lily, daffodil, lavender, etc. Vehicles
Item Number: 1190-7
Scooter, submarine, train, etc. Shapes and Colors
Item Number: 1190-8
Sphere/globe, black/pan, triangle/pizza slice, etc. Action Words
Item Number: 1190-9
Taste, laugh, read, etc. Entire Set
Item Number: 1190-10
Can't decide? Grab all nine sets - and save a few bucks while you're at it.
Can't decide? Grab all nine sets - and save a few bucks while you're at it.
Product Features
Laminated 4" by 6" durable cards.
Nine different sets available.
Teach ABCs/123s, colors, animals, first words and more.
Full-color printing, with words and pictures on both sides.
Print/Braille cards; Braille is written on both front and back.
Fun and interactive way to introduce and reinforce key concepts.
Works well for blind and sighted adults and children.
Product Description
For ages, flash cards have been an integral part of education for young kids. Now, at last, blind students or parents can grab a box and start learning or teaching too. These educational Print/Braille flash cards make learning a great experience for all children - not to mention their blind and sighted parents!
For families who like to take school on the road, this portable set of learning tools may be just what you're looking for. Each set of Print/Braille cards comes in a box that opens at the end, meaning no rubber-bands are needed to keep the box self-contained.
Nine different sets of flash cards are available to introduce preschool- and kindergarten-aged children to ABCs, numbers, shapes, colors, animals and other fundamental objects in their world. Perfect for both blind parents with sighted children - and sighted parents or teachers with blind children.
The cards themselves are the size of 4" by 6" postcards, though naturally they're thicker and laminated for years of enjoyment. What's more, each card sports full-color printing with words and pictures, and raised Braille labeling so everyone can play and learn together. In short, whether you're a blind child learning Braille, or a blind parent wanting to teach visual concepts to sighted children, our sets of high-quality flash cards are for you!
Related Products:
Take an Imaginary Trip, Put Together a Fun Puzzle
Item Number: 2038
$4.95 (Regularly $9.95) Available Vehicles: Boat, or Bike
Wooden Board and Pieces Make Learn and Play Fun
Item Number: 2039
$4.95 (Regularly $9.95) Available Puzzles: Numbers, Farm, City, Country, Jungle, or Shapes