Talking Desk Calculator
Large Buttons and Display,Built-In Alarm Clock
Item Number: 1045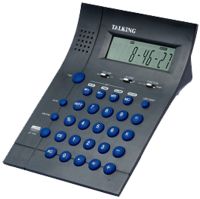 Larger Picture
Listen to this Product
Read the Instruction Sheet
Product Features
Clear and natural human speech.
Extra-large print on well-spaced buttons and display.
Perform all basic math operations; support for 10-digit questions and answers.
Features built-in memory; can speak answer digit-by-digit or as whole numbers.
Has talking alarm clock.
Speaks the time and audibly guides you through setting time and alarm.

Product Description:
Things just not adding up? Naturally; what you need is a talking calculator! It'll audibly guide you through every aspect of your calculation, and announce the answer in a clear, human voice. The raised, large buttons are easy to identify by touch because of ample space between each one, and of course there's the customary dot on the 5 key. Basic operations such as Plus and Minus are to the right of the numbers, and advanced functions such as Percent and Repeat are to the left. And with extra-large print on both the buttons and the display, anyone who's visually impaired will have no trouble seeing what they're doing.
This calculator lets you perform all basic math operations, and has support for ten-digit questions and answers. When you're finished working something out, or if you get interrupted when you're right in the middle of a long and involved calculation, you can always save your work to its built-in memory for later retrieval. It can also speak each answer digit-by-digit or whole numbers ... but that's just the beginning.
Our calculator also has a talking alarm clock built right into it. And, unlike most other talking calculators on the market, ours actually speaks the time and even audibly guides you through setting the time and alarm (instead of just flashing instructions on the screen.
Balancing the books or grocery shopping just got a whole lot easier with our large, desktop talking calculator, which uses two AAA batteries (not included).
Measures about 4-1/2 in. by 6 in. by 1 in.
Package Weight: about 9.2 ounces.
(From the Math and Measuring shelf.)
Related Products: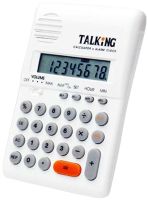 Talking Pocket Calculator
Small Rubber Buttons, Lightweight and Portable
Item Number: 1046
$11.95
Tell Me More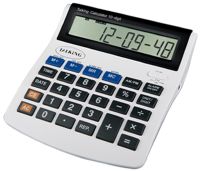 Deluxe Talking Calculator
Temporarily out of stock. Usually ships in Mid June.
10-Digit Display, Clear Speech, Has Headphone Jack
Item Number: 1047
$19.95
Tell Me More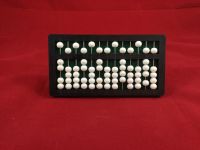 Math Abacus
Used in Schools when Calculators Aren't Allowed
Item Number: 1048
$9.95
Tell Me More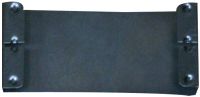 Abacus Coupler
Join Two Abaci Together for Longer Equations
Item Number: 1049
$1.95
Tell Me More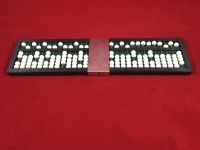 Abacus Kit
Includes Two Math Abaci and an Abacus Coupler
Item Number: 1050
$19.95
Tell Me More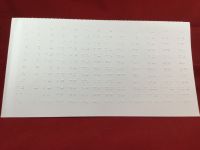 Braille Times Table
Shows Equations up to 12 Times 12
Item Number: 1051
$1.49
Tell Me More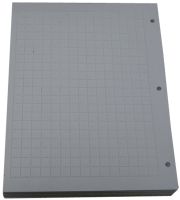 Raised-Line Graphing Paper
Large, Raised Squares - Three-Hole Punched as Well
Item Number: 1052
$13.95 for 25 Sheets (Larger Package Available for Better Price)
Tell Me More