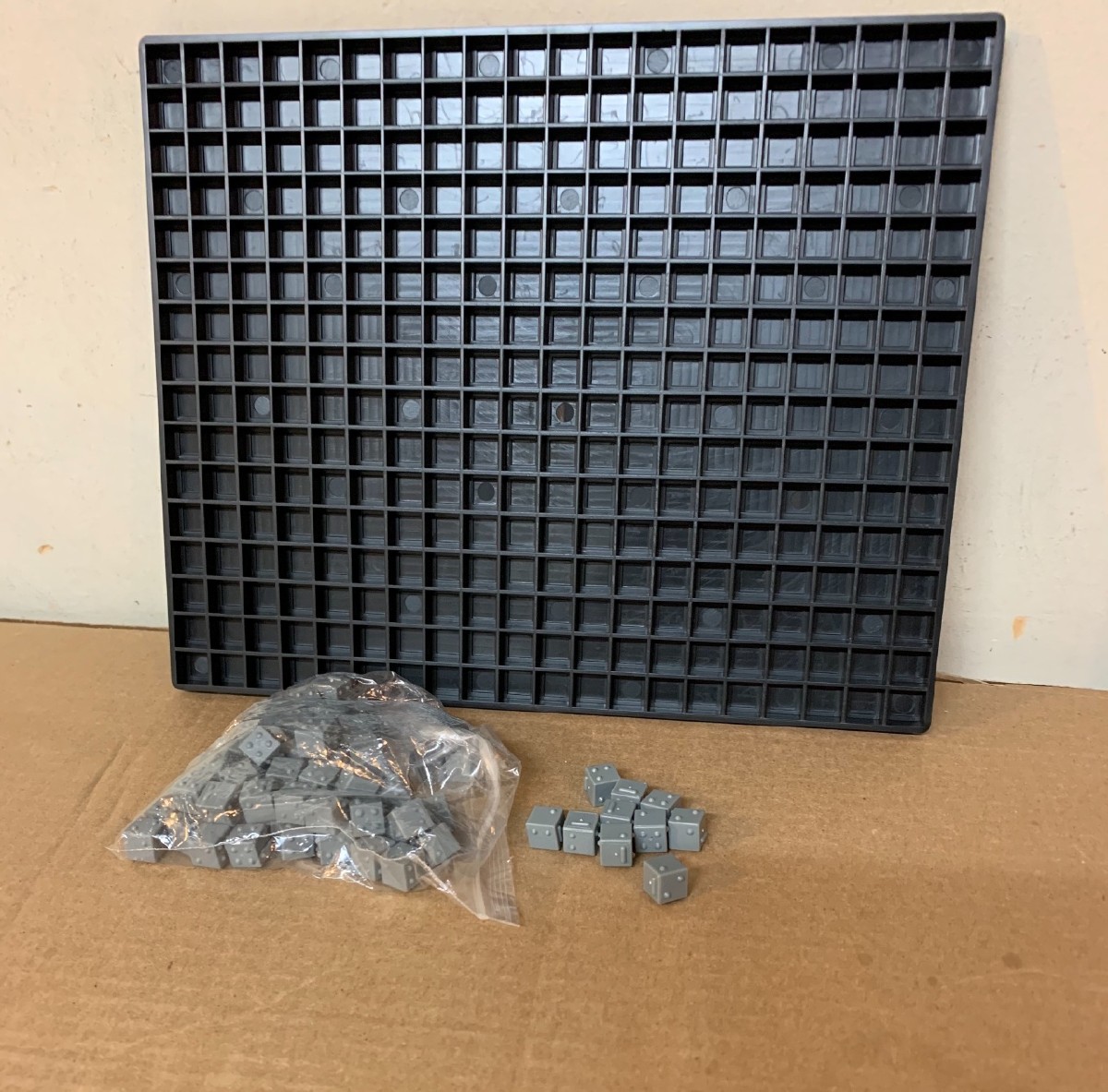 Brannan Cubarithm
Item Number: 1131
Product Features
Tactile aid to lay out math problems.
Plastic tray has a grid of 16 X 20 nests for cubes.
Includes 100 cubes each marked with a Braille number.
Package Weight: about 1.1 pounds.
Product Description
The Brannan Cubarithm is a tactile aid designed to help blind students set up math problems. It consists of a plastic tray with a gridwork of pockets that snugly hold small Braille cubes. This set includes the board, along with 100 Braille cubes - everything you need to get started today.
The Cubarithm kit is used to represent arithmetic problems, including long division and multiplication of large numbers. The cubes are numbered zero through nine in Braille, with each cube representing one digit. The plastic tray is partitioned into a grid of 16x20 nests, allowing for ample space between lines of even complicated math equations. Students place the tray in front of them on a desk, then insert cubes into the nests to represent the equation. Subsequent lines hold parts of the calculation, until the answer is reached.
This Braille math teaching slate serves as a tool to make it easier for students to align math problems. Many find it simpler than using a Brailler, as numbers can be reviewed and corrected at will. Each number cube resembles a small dice, and is weighted with metal to ensure it stays in place. It is especially helpful for younger students, or those with learning difficulties.
This product is recommended for ages six years and older. It is not intended for children ages 5 and under without adult supervision.