Writing Braille
Our aluminum Braille slates start at just $7, and come with a matching stylus. Braille writers and other tools for making books can also be found here.
Well, once you've learned to read Braille, the next step is to start writing it, right? What you need now is a slate and stylus, which is the blind person's equivalent to a pen or pencil.
Basically, you just snap a piece of Braille paper into your slate (think of it as a Braille writing frame). Then, using a stylus (which comes with any of the below slates), you punch holes (dots) in the paper to form Braille cells.
Remember, in addition to the letter-writing slates we're about to show you, we also carry a complete line of Pocket Slates which you can use to write on smaller sizes of paper. Covering index cards and postcards, labeling tape, business cards and even playing cards, this extra selection of small, portable slates is worth checking out.
With your favorite slate, it's important to have just the right stylus. As we already mentioned, each of our slates comes with a standard plastic stylus. For added comfort and practicality, however, you may want to skim through our selection of Extra Styluses to find your favorite one.

Standard Slate, Metal
4 Lines, 28 Cells - Universal Size, Yet Portable
Item Number: 1074
$9.95
Available Styles: Pins Up, or Pins Down
Tell Me More

Standard Slate, Plastic
4 Lines, 28 Cells - Less Expensive, Still Durable
Item Number: 1075
$6.95
Tell Me More

Jumbo Slate
Makes 4 Lines, 18 Cells of Jumbo Braille
Item Number: 1076
$9.95
Available Styles: Pins Up, or Pins Down
Tell Me More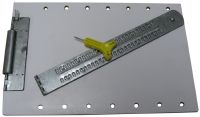 Clipboard Slate
2 Lines, 29 Cells - Comes with Wooden Clipboard
Item Number: 1077
$14.95
Tell Me More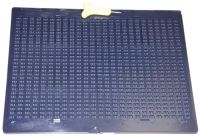 Full-Page Slate, Letter-Size
25 Lines, 28 Cells--Braille a Whole Page in One Go
Item Number: 1078
$19.95
Tell Me More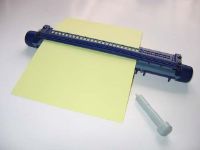 Read-and-Write Slate
Write from Left to Right with this Roller Frame
Item Number: 1079
$34.95
Tell Me More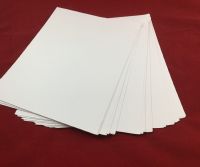 Braille Paper, Plain
Measures 8.5" x 11" - For Slates or Braillewriters
Item Number: 1080
$3.95 for 50 Sheets (Larger Package Available for Better Price)
Tell Me More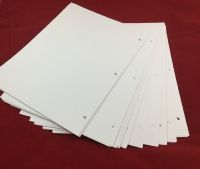 Braille Paper, Three-Hole Punched
Measures 8.5" x 11" - Store in a Three-Ring Binder
Item Number: 1081
$4.95 for 50 Sheets (Larger Package Available for Better Price)
Tell Me More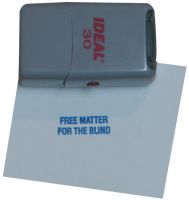 Free Matter Stamp
Self-Inking Stamp for Mailing Braille and Tapes
Item Number: 1082
$14.95
Tell Me More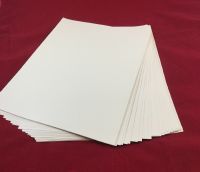 Braille Plastic, Plain
Measures 8.5" x 11" - For Sharp, Durable Braille
Item Number: 1083
$8.50 for 50 Sheets (Larger Package Available for Better Price)
Tell Me More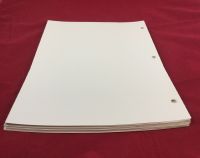 Braille Plastic, Three-Hole Punched
Measures 8.5" x 11" - Store in a Three-Ring Binder
Item Number: 1084
$8.95 for 50 Sheets (Larger Package Available for Better Price)
Tell Me More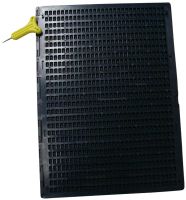 Full-Page Slate, A4-Size
27 Lines, 30 Cells - For European/Asian A4 Paper
Item Number: 1085
$19.95
Tell Me More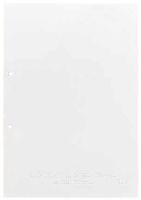 Braille Paper, A4-Size
50 Sheets of Lightweight, 3-Hole Punched Paper
Item Number: 1086
$3.95
Tell Me More

Braille Eraser
Made of Wood - Rub Out All Those Unwanted Dots
Item Number: 1087
$2.95
Tell Me More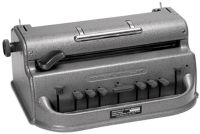 Perkins Brailler
Heavy-Duty Braille Typerwriter, Built Like a Tank
Item Number: 1088
$789.95
Tell Me More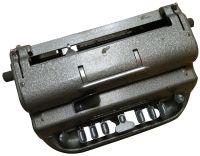 Refurbished Perkins Brailler
A Gently-Used Perkins Machine - at Half the Price
Item Number: 1089
$414.95
Tell Me More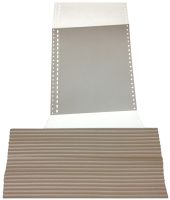 Embosser Paper
Large Box of Fanfold Paper for Braille Printer
Item Number: 1090
$37.00
Available Sizes: Wide, or Narrow
Tell Me More

Book Cover
Sturdy Plastic Cover to Finish a Braille Book
Item Number: 1091
1.00
Available Sizes: Wide, or Narrow
Tell Me More