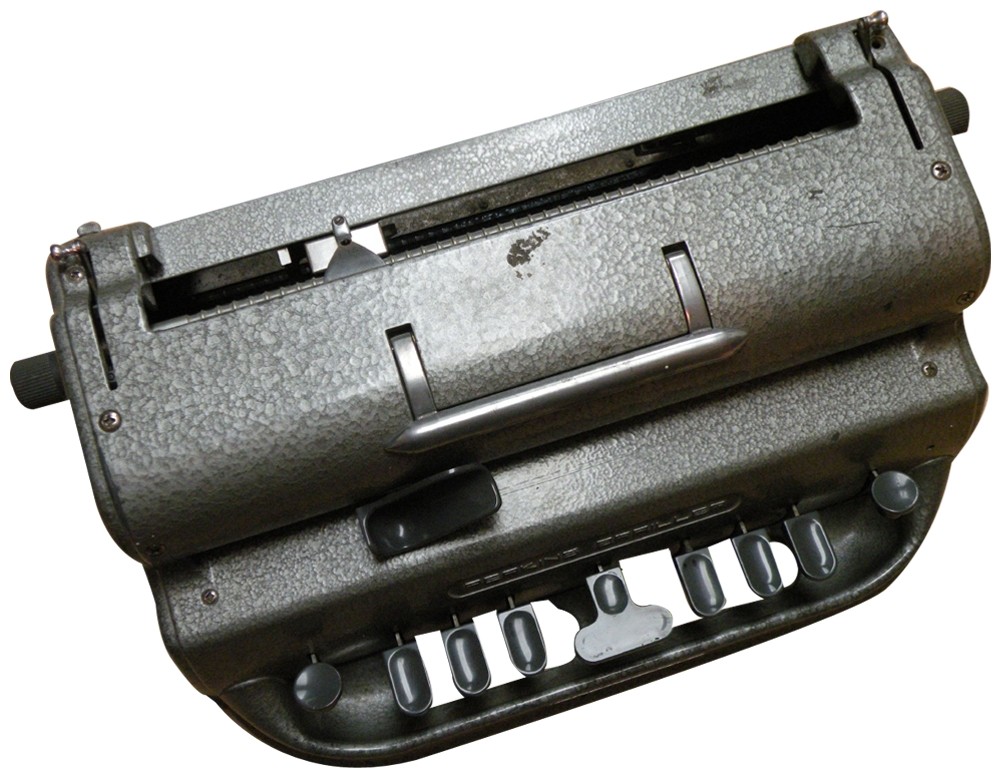 Refurbished Perkins Brailler
Item Number: 1081
Product Features
Superb and robust design.
All-metal construction, produced by Howe Press.
Durable, long-lasting, perfect for experienced Braille-writers.
Produce page after page of Braille easily and quickly.
Comprised of 6 keys, plus Space-bar, Backspace, and Line-space.
Can emboss Braille onto paper from 20 to 200-pound, and write up to 42 cells per line.
Suitable for up to 14" long paper; adjustable margin stops for narrow sheets.
Bell provided to indicate end of line.
Recommended for use with paper between 80 and 100-pound thickness.
An absolute must-have for anyone who writes Braille frequently.
Fits every budget.
Cleaned, repaired, fine-tuned, oiled, and personally tested.
We offer a limited one-year warrantee.
Package Weight: about 9.9 pounds.
Product Description
Every blind person in America (and any other country for that matter) would love to own a Perkins Braille writer. They're well designed, easy to use, and solidly built. The only thing folks really don't like about these manual workhorses is the price. Finally, though, we've come up with a solution.
We at Future Aids have partnered with a local company that specializes in small machinery. They pick it up used, and drop it off shining like new. After years of service, they know Perkins Braille writers inside-out and backwards. By the time your like-new machine goes into its box, it's been cleaned, repaired, fine-tuned, oiled, and personally tested. Not only do we guarantee your Brailler will arrive at your home in pristine working condition, but our repair friends even offer a limited one-year warrantee on the machines we get from them. Simply put, this is your chance to get a whole Brailler ... at almost half the cost.
Remember, these are used machines, and every unit is different. Yours may have small cosmetic scratches, and may not be exactly as pictured.
Related Products:
Heavy-Duty Braille Typewriter, Built Like a Tank
Item Number: 1080
$919.95
Leather Cover Keeps Brailler Clean and Dust-Free
Item Number: 1337
$29.95