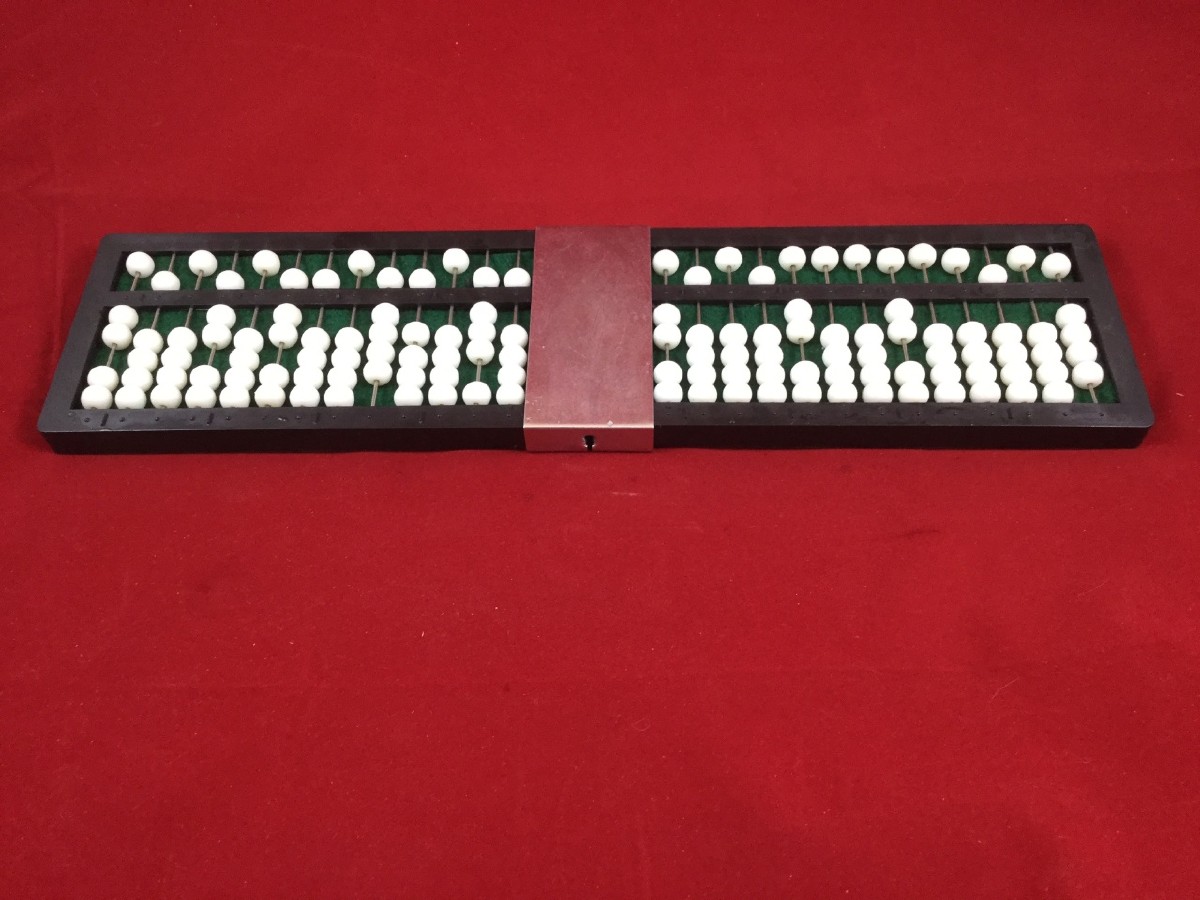 Abacus Kit
Item Number: 1046
Product Features
Substitutes well for a talking calculator.
Allows you to easily do complex calculations with 26 columns.
Enjoy the ease of "writing" numbers down with beads and erasing/changing them effortlessly.
Proficient users say kit competes with calculator for speed.
Simply slide 2 abaci into either side of metal coupler.
Package Weight: about 7.8 ounces.
Product Description
If you need to solve a lot of math problems without using a calculator, this is the package you've been looking for! Our math essentials kit includes two
Math Abacus
and one
Abacus Coupler
.
Our durable pocket-sized abacus has thirteen columns of beads which allow you to "write down" and work on your calculation. It's the blind person's way of solving complex problems without using a calculator.
Made of metal, our Abacus Coupler makes it a snap to join your two abaci together, facilitating highly complex mathematical calculations or the ability to do a calculation on one abacus and save relevant numbers on the other. Since it gives you twenty-six columns, it really makes solving math problems easy.
Not to mention that our regular prices for the abacus and coupler are already really, really good. But no, we have NOT sacrificed quality in any way; we just don't think you should have to pay more for a manual abacus than for a talking calculator! And since we've already made the case for the importance of having an extra abacus handy (along with the coupler to link everything together), you should now know all you need to know about the value of the materials in this package!
Related Products: