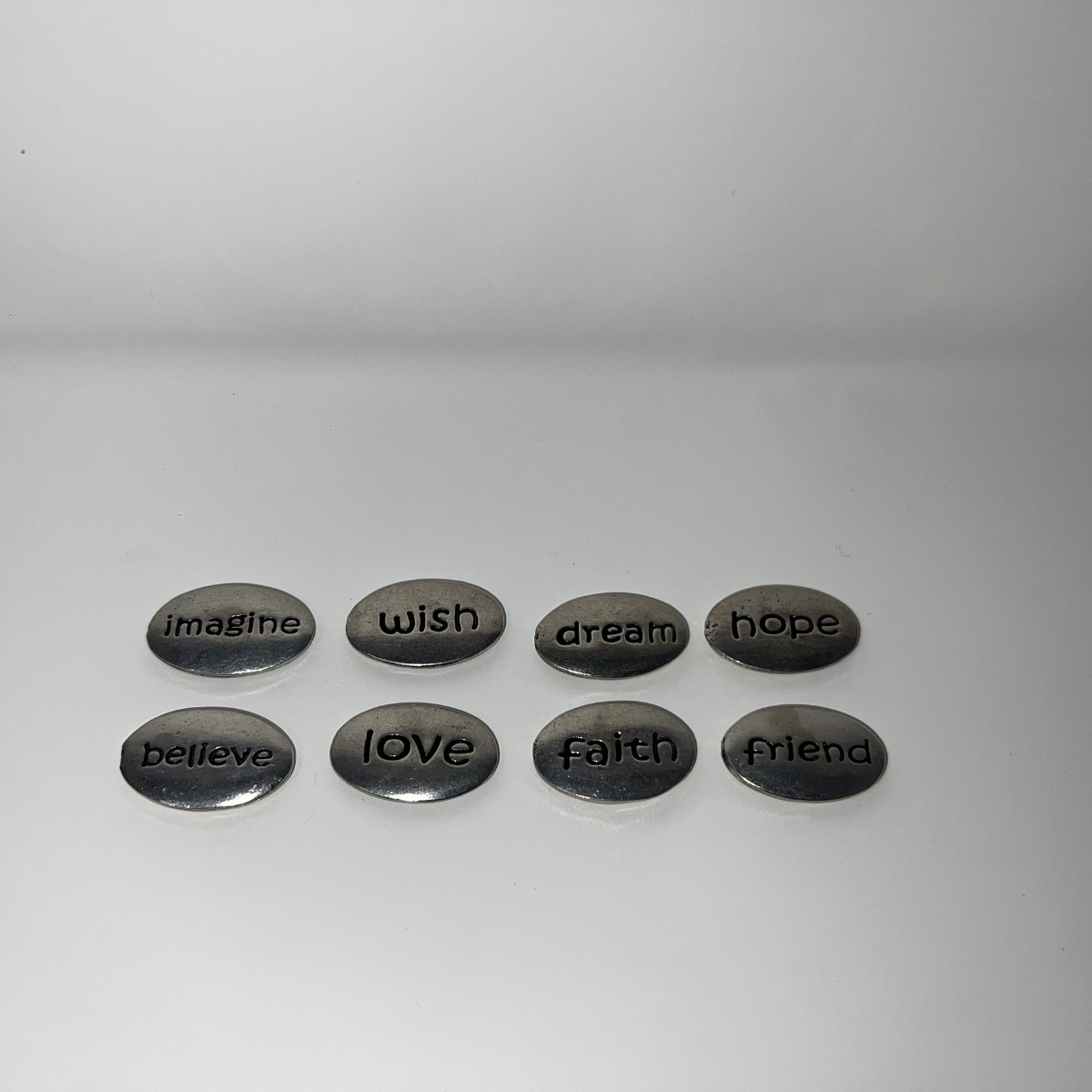 Braille Word Pebble
Item Number: 1296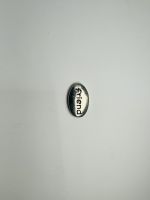 Friend
Item Number: 1296-1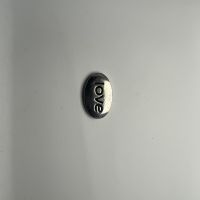 Love
Item Number: 1296-2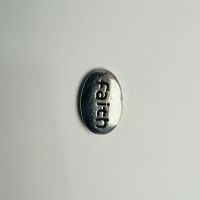 Faith
Item Number: 1296-3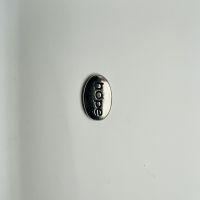 Hope
Item Number: 1296-4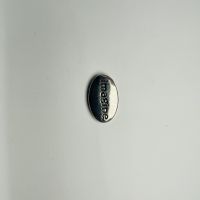 Imagine
Item Number: 1296-5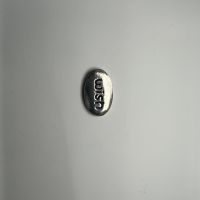 Wish
Item Number: 1296-6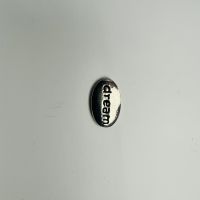 Dream
Item Number: 1296-7
Product Features
Print word engraved on front, Braille word on back.
Made from lead-free pewter.
Seven choices of inspirational words.
Oval-shaped, measures 1" by 1/2".
Lovely keepsake for pocket, purse, nightstand or desk.
Ideal as party/wedding favors, good luck charms, meditation/healing tools, etc.
Package Weight: about 0.2 ounces.
Product Description
Made in the USA from lead-free pewter, our inspirational word pebbles feature the word of your choice deeply engraved in print on the front and spelled out in raised Braille dots on the back. Just the right size to tuck into a pocket or purse - or leave on a nightstand or desk, pebbles measure approximately one inch by half an inch and are oval-shaped.
With seven inspirational words to choose from, our Braille Word Pebbles make thoughtful gifts, party or wedding favors, meditation and healing tools, and good luck charms. Buy one or collect them all - sure to provide a little pick-me-up when it's needed most. Don't just see the word, touch it!
Related Products: