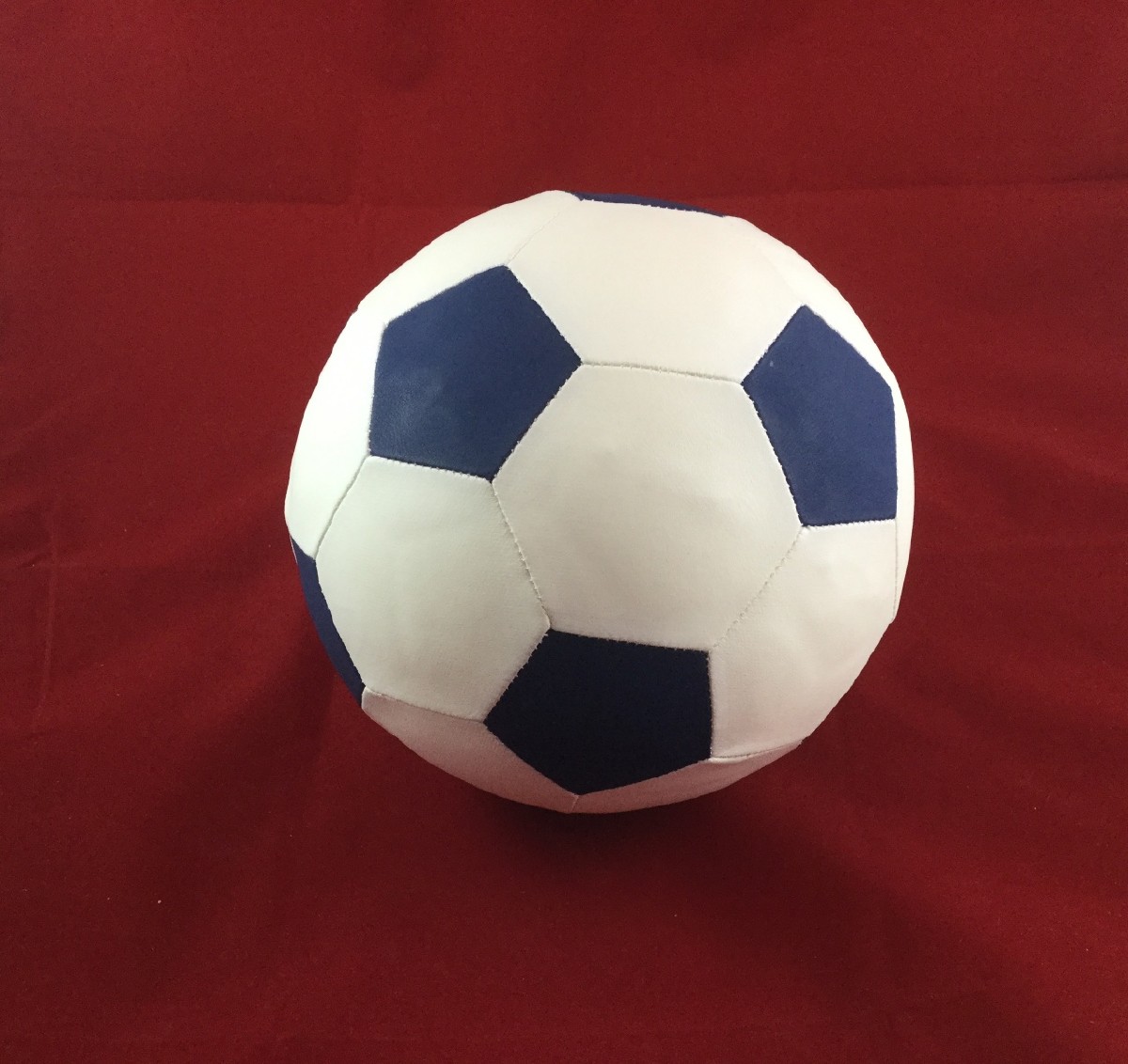 Beeping Soccer Ball
Item Number: 1180
Product Features
Color: White and Black.
Beeping soccer ball for games of all kinds.
Built-in Beeper enables blind players to follow the ball anywhere.
Made of durable, soft, synthetic foam to avoid injury.
Covered with water-resistant PU fabric, featuring traditional soccer ball patterning.
Just open the flap on the top of the ball, and flick the beeper on.
You'll hear 4 beeps, a second of silence, then another 4 quick beeps.
Enables blind and sighted kids to easily play together.
Size 4 ball, measuring 8" in diameter.
Beeping module runs for several hours on 1 AA battery.
Package Weight: about 9.8 ounces.
Product Description
The gold nugget of the young ball-playing world, our white-and-black Beeping Foam Soccer Ball levels the playing field like nothing you've ever seen. Made of soft, synthetic foam and covered with water-resistant PU fabric, it's roughly the same size as a standard inflatable soccer ball. This ball, however, doesn't have to move to make noise. The tiny, robust beeping module, hidden deep in the center of the high-quality foam, beeps throughout the entire game.
Simply worm your finger underneath a special flap found on the top of the ball, and flick the beeper on. For the duration of your game of Kickball, Dodge Ball or Soccer, you'll hear four beeps, followed by just over a second of silence, then another four quick beeps. This carefully-engineered beeping series eliminates confusing echoes and allows players to carry on their usual chit-chat and banter, while keeping all players aware of the ball's location ... at all times!
Wind resistance, sloping fields, opposing players and changing strategies are all compensated with this priceless ball. For the first time, kids with absolutely no sight can dash onto the field and make a meaningful contribution to their team, with minimal coaching or guidance.
All you need to unleash the full potential of blind youngsters is an ordinary ball ... with a small yet extraordinary modification. (The beeping module runs for several hours on a single AA battery, which, of course, is easily replaceable. AA battery included and freshly installed.) This is a standard size 4 soccer ball, measuring 8 inches in diameter.
Related Products:
Small Beeping Box: Great for Sports, O-M, and More
Item Number: 1186
$6.95
Soft Flying Saucer - Which Beeps at All Times
Item Number: 1177
$16.95
Beepers for Keys, Wallet, Campsite or Soccer Goal
Item Number: 1286
Available Packages: Two Receivers (for $14.95) , Four Receivers (for $24.95), or Six Receivers (for $29.95)