Bell Rugby Ball
A Normal Rugby Ball - Which Makes a Jingling Sound
Item Number: 6043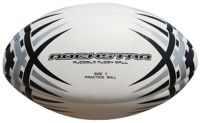 More Pictures
Listen to this Product
Product Description:
Next up for addition to your PE class or sports paraphernalia cupboard is our quality rugby ball. Not only does this ball look and feel just like the real thing (because it is!), but it also has a number of jingling bells inside that cause the ball to make a pleasant tinkling noise whenever the ball is in motion.
As you probably already know, the sport of Rugby is the forerunner to American Football. A rugby ball, like a football, is oval in shape - it's just a lot larger and fatter. For this reason, it's popular among kids and adults alike who are newer to the idea of running around after an audible ball - simply due to its nice large size. And of course, whether you're an old star who plays in a Rugby League, or a hopeful beginner aiming to join a Rugby Union, our jingling rugby ball meets all the criteria for being the same size and weight as an ordinary rugby ball you'd pick up in your local sporting goods store.
This is a high-performance size-five rugby ball - that's priced economically, yet is still very durable. Finished with a soft-touch Matt PVC material, it's suitable for indoor games and recreational activities.
Package Weight: about 15.9 ounces.
(From the Sporting Goods shelf.)
Related Products: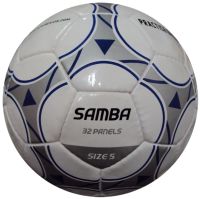 Bell Soccer Ball
A Quality Soccer Ball - With Jingling Bells Inside
Item Number: 1197
$14.95
Tell Me More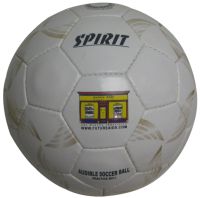 Rattle Soccer Ball
Temporarily out of stock. Usually ships in Late June.
Attractive Soccer Ball - That Makes Constant Noise
Item Number: 1198
$19.95
Tell Me More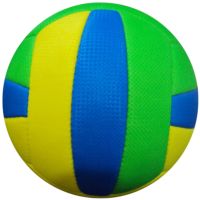 Bell Volleyball
Temporarily out of stock. Usually ships in Late June.
A Well-Made All-Purpose Ball - With Bells Inside
Item Number: 1202
$14.95
Tell Me More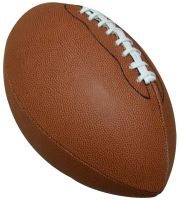 Bell Football
An Ordinary Football - With Jingling Bells Inside
Item Number: 1203
Available Models: Practice Ball (for $14.95), or Junior Ball (for $9.95)
Tell Me More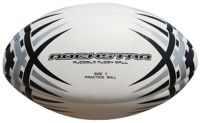 Bell Rugby Ball
A Normal Rugby Ball - Which Makes a Jingling Sound
Item Number: 6043
$9.95
Tell Me More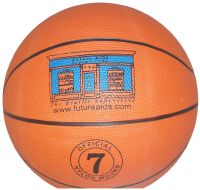 Bell Basketball
A Regulation-Size Basketball with Two Bells In It
Item Number: 1204
$14.95
Tell Me More

Hand Pump
Small and Portable, Easily Inflate any Ball
Item Number: 1205
$2.95
Tell Me More