Bell Basketball
A Regulation-Size Basketball with Two Bells In It
Item Number: 1204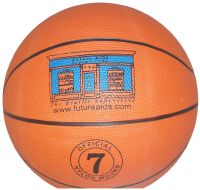 Larger Picture
Listen to this Product
Read the Instruction Sheet
Product Features
Standard size and weight of a professional ball.
Two large bells inside the ball make noise whenever it is in motion.
Blind players can now join in with basketball, a game of catch, or pool fun.

Product Description:
Next in our ever-popular line of audible balls, our Bell Basketball is a must-have for real sports fans. Down to the last detail, this ball is just like a professional one, from the weight to the texture. It even bounces just as you'd expect.
The only thing that sets our basketball apart from all the other ones you've played with before is that there are two small bells inside, which make a jingling sound whenever it's bouncing or rolling. Not only is this ball handy for the official game of basketball or a catch match, but it's also well-suited for less formal games of Pass, and makes an awesome toy in the pool. So grab one of these special basketballs, and head outside for some real fun.
Measures about 9-1/2 in. in diameter
Package Weight: about 1.4 pounds.
(From the Sporting Goods shelf.)
Related Products: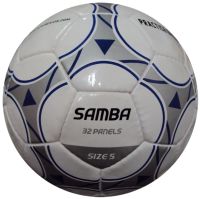 Bell Soccer Ball
A Quality Soccer Ball - With Jingling Bells Inside
Item Number: 1197
$14.95
Tell Me More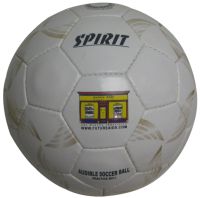 Rattle Soccer Ball
Temporarily out of stock. Usually ships in Late April.
Attractive Soccer Ball - That Makes Constant Noise
Item Number: 1198
$19.95
Tell Me More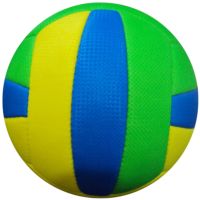 Bell Volleyball
Temporarily out of stock. Usually ships in Late April.
A Well-Made All-Purpose Ball - With Bells Inside
Item Number: 1202
$14.95
Tell Me More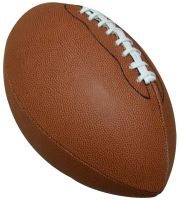 Bell Football
An Ordinary Football - With Jingling Bells Inside
Item Number: 1203
Available Models: Practice Ball (for $14.95), or Junior Ball (for $9.95)
Tell Me More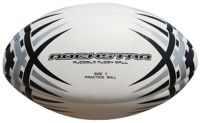 Bell Rugby Ball
A Normal Rugby Ball - Which Makes a Jingling Sound
Item Number: 6043
$9.95
Tell Me More

Hand Pump
Small and Portable, Easily Inflate any Ball
Item Number: 1205
$2.95
Tell Me More