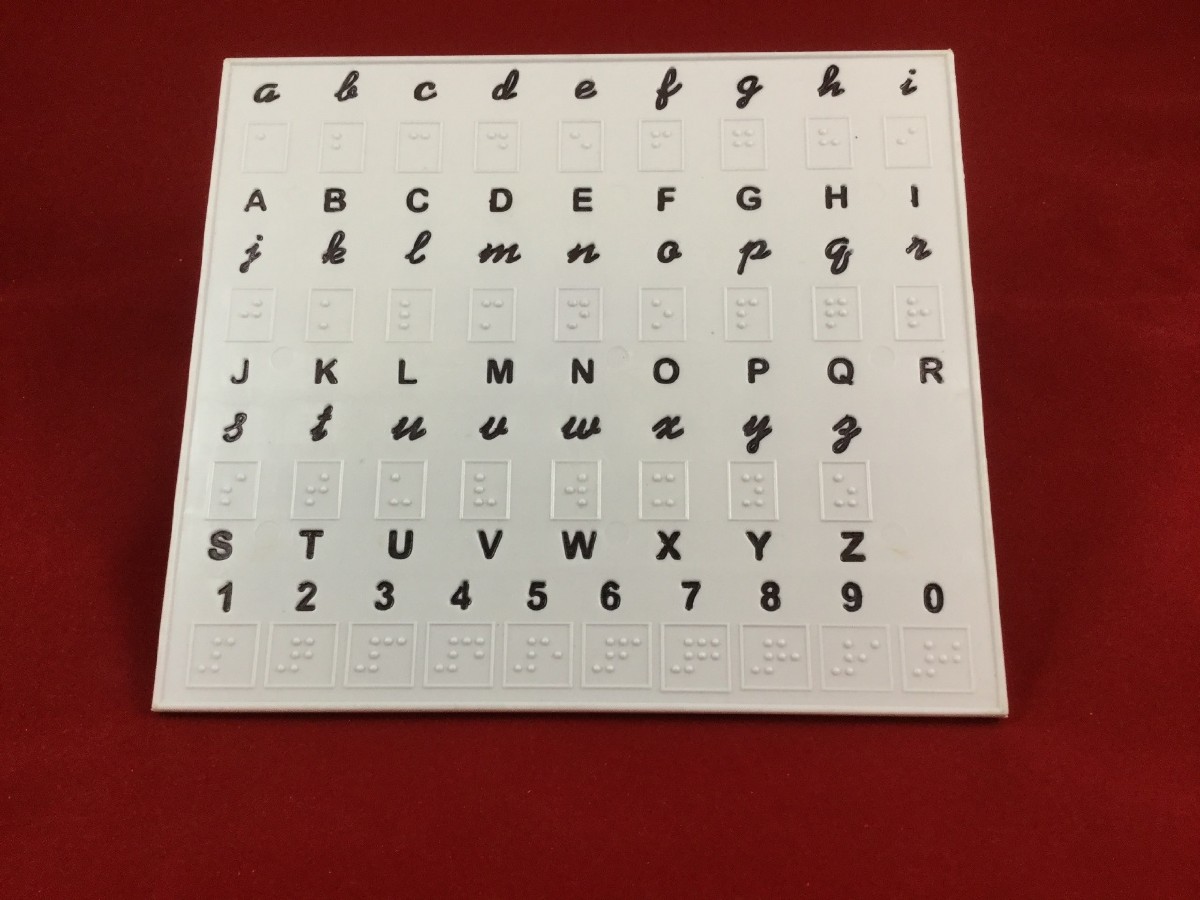 Braille Alphabet Tray
Item Number: 1209
Product Features
Durable hard plastic tray showing Braille letters and numbers.
Measures 6.5" by 7.5", and 1/4" thick.
Presents all 26 letters, and numbers 0 to 9.
Each Braille letter is marked with print engraving, so letters are easy to find and learn.
Features jumbo, raised Braille for easy tactile identification.
Measures about 7 in by 6-1/2 in by 1/4 in.
Package Weight: about 3.5 ounces.
Product Description
Here's a simple yet effective pass-around Braille item! This hard-plastic tray measures just 6.5" by 7.5", and is over a quarter of an inch thick. On it are embossed all 26 letters of the Braille alphabet - with their equivalent print capital letters engraved beneath and small letters above. The bottom line also features the numbers 0 through 9.
Because our durable alphabet tray is many times more sturdy than any alphabet sheets or cards, it lends itself beautifully to classroom settings - where it'll surely stand up indefinitely. And because the Braille characters are embossed in Jumbo Braille (meaning the dots are spaced a little farther apart than standard Braille), they're easier for both blind and sighted people just learning Braille to decipher.
In short, hand anybody a Braille Alphabet Tray along with a slate and stylus, and they'll have everything they need to write quick Braille notes.
Related Products:
Set of Over 100 Cards - Fun Way to Learn Braille
Item Number: 1206
$13.95
Wooden Plaque with ABCs and 123s, Makes Great Gift
Item Number: 1314
$29.95