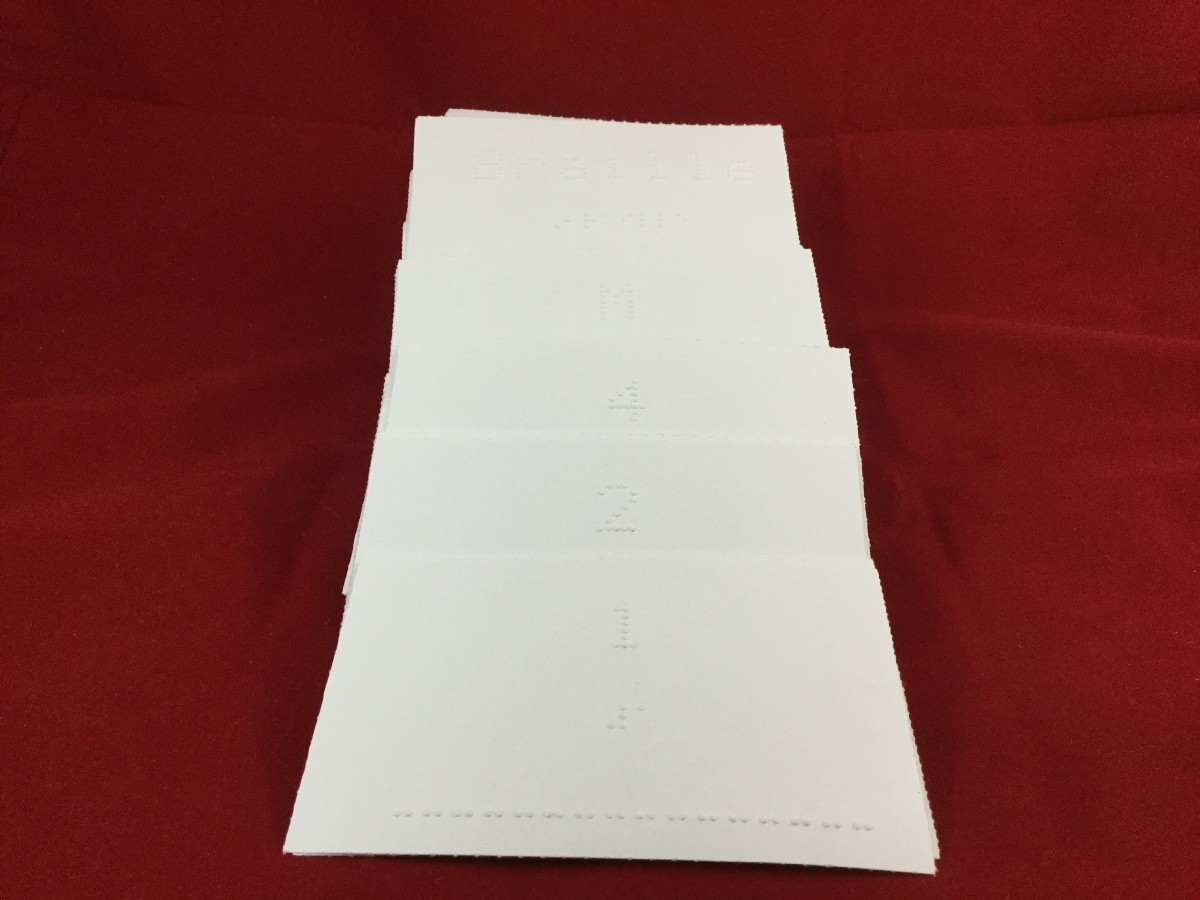 Braille Flash Cards
Item Number: 1206
Product Features
Over 100 index-card-sized flash cards.
Large raised print and Braille.
Includes capital and small letters, numbers, punctuation, and 2 dozen common words.
Revised with UEB symbols.
Packed into cardboard box for safekeeping.
Measures about 5 in by 3 in by 2 in.
Package Weight: about 6.7 ounces.
Product Description
Here's a great way to learn to read UEB Braille and reinforce your skills as often as you like! The over one hundred flash cards in this one-of-a-kind set are guaranteed to make mastery of the Braille alphabet truly a breeze. At the top of each card, you'll find the letter or word embossed in large, raised-print, and below this is the Braille equivalent. Included are cards to teach the capital and small letters, numbers, and punctuation marks. Perhaps best of all, we've also thrown in over two dozen common words (such as Braille, salt, pepper and America) for you to practice reading, so you can really get a feel for using Braille in everyday situations. Whether you yourself want to learn Braille, or know someone who's new to reading by touch, this set of flash cards is just what you need!
Related Products:
Plastic Plate with Raised Letters and Numbers
Item Number: 1209
$9.95
Wooden Plaque with ABCs and 123s, Makes Great Gift
Item Number: 1314
$29.95