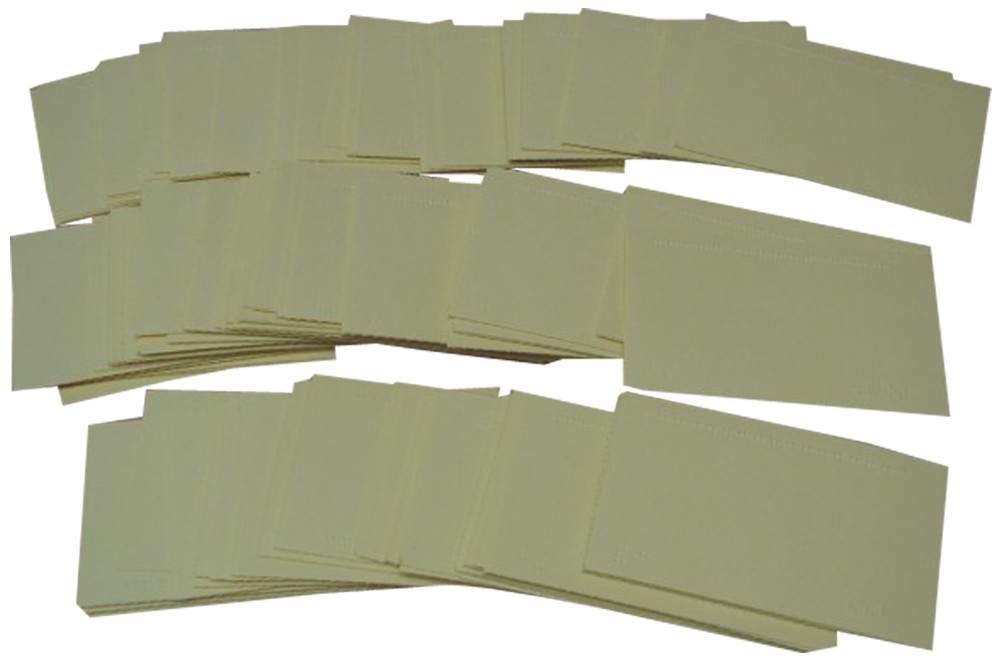 Unified English Braille Flash Cards
Item Number: 1257
Product Features
Almost 200 flash cards in boxed set.
Sports contraction or word short form on one side and word spelled out on the other.
A quick way to test and reinforce your understanding of contractions.
Measures about 5 in by 3 in by 4 in.
Package Weight: about 12.3 ounces.
Product Description
When starting with contracted Braille, your best bet is really to work through one of our Quick-Reference booklets a little each day. But after a while, looking at page after page of contractions and short forms can begin to seem a little like ... well, reading a dictionary! That's where our
Unified English Braille Flash Cards
come in.
When you practice identifying the contractions with these cards (either alone or with a friend), the task at hand won't seem so overwhelming. Each of the 181 flash cards in this indispensable set has the contraction or short form word Brailled on one side, and the corresponding meaning Brailled on the other. For instance, the have card has the letter h on the one side (that's the Braille short form for the word), and the other side has the word spelled out in Grade 1 Braille: have. So pick up a Braille Contractions Booklet and a box of these flash cards, and you'll be well on your way to reading Braille like a pro!
Related Products:
Lists Every Contraction - and What It Stands For
Item Number: 2048
$9.95