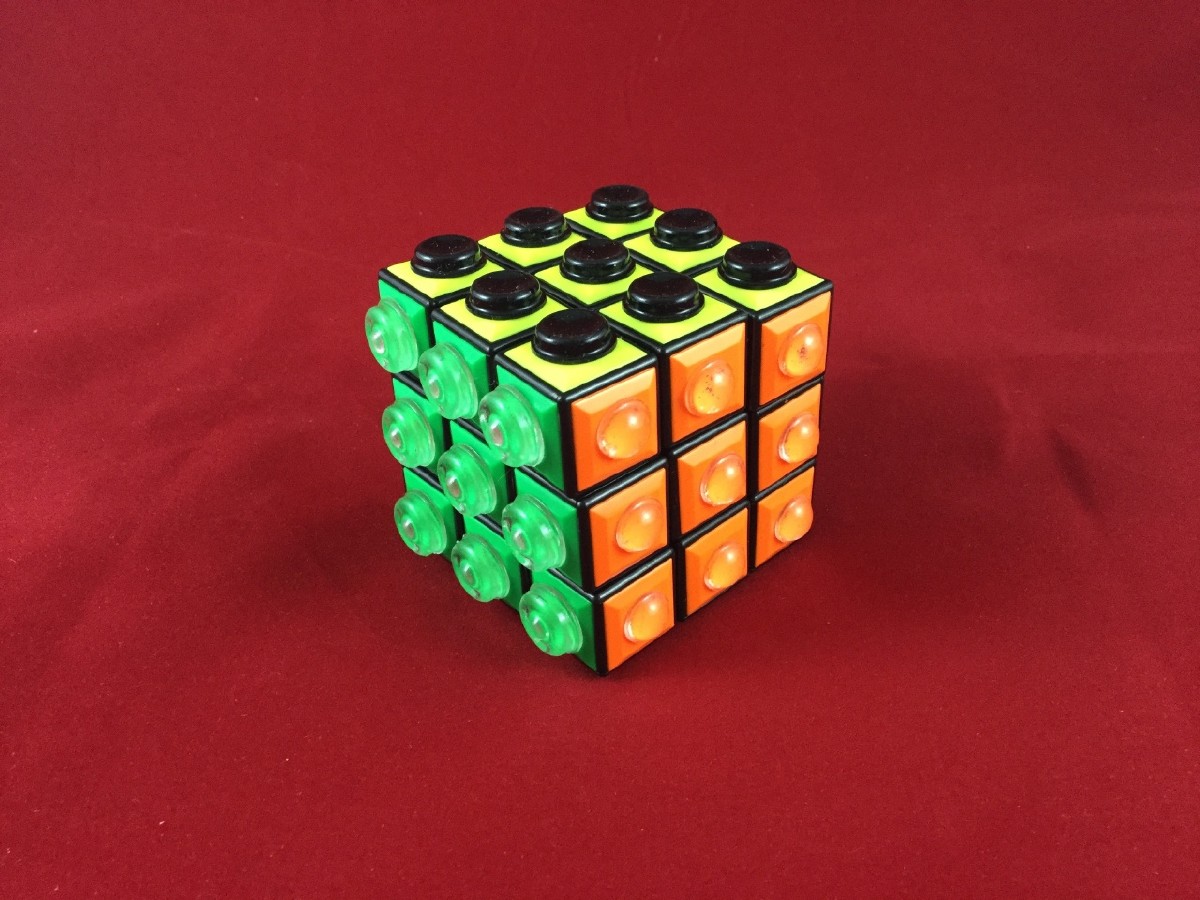 Tactile Turn-a-Cube
Item Number: 1173
Product Features
A self-contained, handheld game, resembling a Rubik's Cube.
Cube stands roughly 3 inches tall.
The blocks on each side are marked with their own color and raised shape.
The different sections of the cube can be turned to make almost any pattern.
The goal is to have each side show only one color and shape.
Measures about 3 in in diameter.
Product Description
The ultimate bordum buster for every family! Rubik's Cubes have taken the world by storm with their ingenious yet simple design: turn and twist the plastic cube until every side shows one solid color. It may be the greatest brain teaser of all time, and now, blind children and adults can join in the fun!
Our Tactile Turn-a-Cube is a plastic cube, which stands about 3 inches tall and can be turned, twisted, and inverted every way imaginable. And, every edge of every block is marked with a distinct, raised shape, so you can always feel with your fingers which block belongs where. Naturally, the color of the edge is also visible along with unique designs, so blind and sighted friends can play this awesome handheld game together.
Just as you'd expect, the blocks rotate freely around the cube, but all the pieces are attached to each other. It's a completely self-contained, palm-sized game, so you never have to worry about losing pieces. Endlessly entertaining, impossible to put down, and playable by all ... that's our Tactile Turn-a-Cube! For ages 4 and up.
Related Products:
Try to Clear the Board of All but 1 of the 32 Pegs
Item Number: 1172
$9.95