White Canes
Every day, blind people rely on a white cane for safety and independence. That's why all our canes are American-made, crafted from high-quality aluminum.
A quality white cane is critically important for any blind person. By lightly contacting obsticles in your path, detecting changes in grade and texture, tapping a light post, and coming to rest on stairs, you can travel with confidence no matter where you're going. That's why, whether you're just walking to the park bench to read a book, picking your son up from school, or embarking on a month-long business trip around the world, you must have a cane you can depend on.
AmbuTech canes are made right here in North America, and are the longest-lasting canes we've ever found. They fold up for easy travel, and stay ridged when in use. When you purchase an AmbuTech cane, you're buying a quality mobility aid - from the best manufacturer in the world!
We manufacture the Compact White Cane, which was designed to be a cheeper, more portable cane. We have been enormously impressed by the durability and longevity of our canes, and frequently take them into the most rugged, remote environments on Earth. So, if price or size matters, you may want to check out what our Compact Cane has to offer.
Choosing the length of a white cane can be a little difficult. After all, even professional mobility instructors frequently argue about the best size. As a general rule of thumb, though, you're going to want your new cane to be somewhere between the armpit and shoulder. Taking your height and subtracting between 20 and 25 percent will usually yield a length of cane that should work for you. From there, the exact length that is right for you depends on personal preference, as well as the environment you frequently travel in.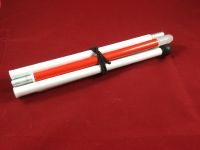 Compact White Cane
Small, Affordable Cane, Lightweight yet Durable
Item Number: 1122
$17.95
Available Sizes: 36 Inches, 40 Inches, 44 Inches, 48 Inches, 52 Inches, 56 Inches, or 60 Inches
Tell Me More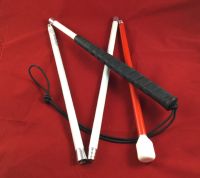 Folding White Cane (AmbuTech)
Must-Have Mobility Aid - Rock-Solid Construction
Item Number: 1123
$28.95
Tell Me More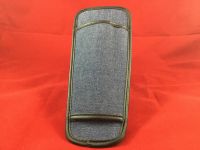 White Cane Holster (AmbuTech)
Denum Carrying Case to Keep your Cane at the Ready
Item Number: 1124
$27.95
Tell Me More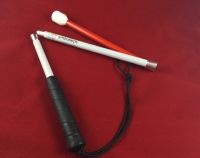 Folding Kiddie Cane (AmbuTech)
Cool Starter Cane for Curious, Exploring Children
Item Number: 1125
$24.95
Tell Me More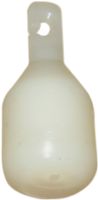 Stationary Marshmallow Tip (AmbuTech)
Spare/Replacement Cane Tip - Hooks On in Seconds
Item Number: 1126
$3.49
Tell Me More

Stationary Pencil Tip (AmbuTech)
Alternate Hook-On Cane Tip - The Traditional Model
Item Number: 1127
$2.95
Tell Me More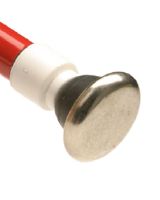 Metal Glide Tip (AmbuTech)
Long-Lasting Cane Tip - Well-Suited to Indoor Use
Item Number: 1128
$4.95
Tell Me More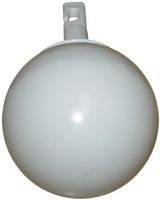 Rolling Ball Tip (AmbuTech)
No Ordinary Cane Tip: Rolls Along the Ground
Item Number: 1129
$10.95
Tell Me More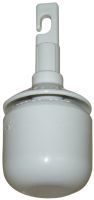 Rolling Marshmallow Tip (AmbuTech)
Upgraded Marshmallow Cane Tip - Moves When You Do
Item Number: 1130
$11.95
Tell Me More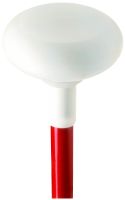 Rolling Disk Tip (AmbuTech)
Durable Nylon Wheel that Doesn't get Stuck
Item Number: 1131
$13.95
Tell Me More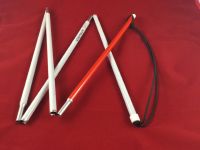 Folding ID Cane (AmbuTech)
Small Backup Model--Lets Others Know You Can't See
Item Number: 1132
$21.95
Tell Me More