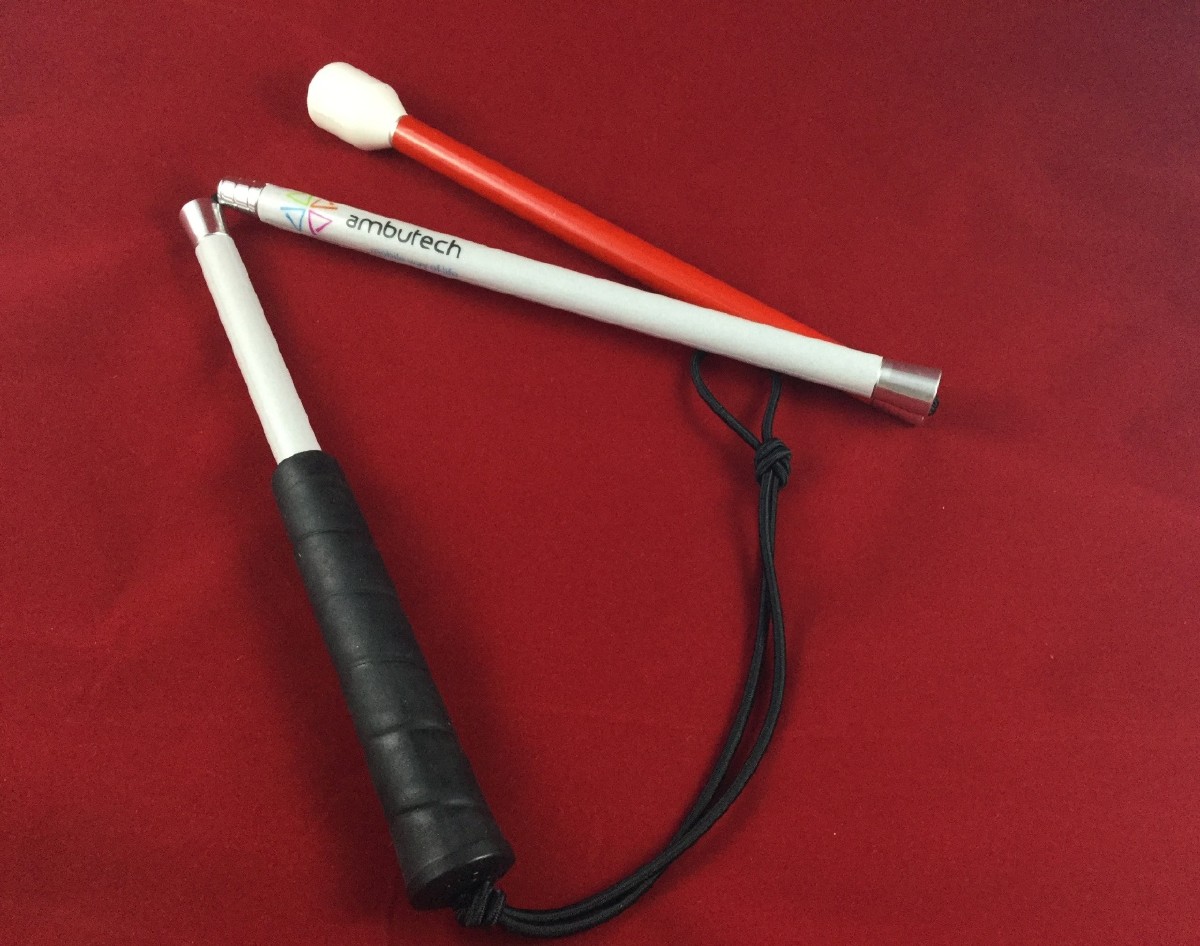 Folding Kiddie Cane (AmbuTech)
Item Number: 1116
Product Features
Get your little one started with his/her very own Kiddie Cane.
Features narrow golf grip at the top for little hands.
Shorter and lighter than the full-sized cane.
Comes ready to go with the ever-popular marshmallow tip.
Package Weight: about 9.5 ounces.
Product Description
If you're working with a spirited youngster who's anxious to begin exploring his or her world, these specially-designed kids' canes will go over really well! They boast all of the same quality features as our Folding White Canes; they're just smaller. The golf grip at the top is narrower (easier for little hands to hold onto), and the canes are shorter and thus lighter. And of course, they still have a marshmallow tip already hooked on and ready to use. So all your child needs to do is unwrap the cane, unfold it, and begin tapping away!
Ask a Question About this Product
(From the White Canes shelf.)
Related Products:
Denum Carrying Case to Keep your Cane at the Ready
Item Number: 1115
$27.95
Small Backup Model--Lets Others Know You Can't See
Item Number: 1123
$24.95
Must-Have Mobility Aid - Rock-Solid Construction
Item Number: 1114
$34.95