Travel Accessories
Want to stay organized? Need some help at the supermarket? The items in our Travel Accessories category will help you take notes, pay for groceries, and more. Everything you'll use while out and about is right here, such as a special wallet, signature guide, recording keychain, and money Brailler.
"One of the secrets of life is to make stepping stones out of stumbling blocks." - Jack Penn
8 products on this shelf.

Talking Memo Pen
Speaks the Time, Records a Memo, Writes Like a Pen
Item Number: 1022
$13.95
Tell Me More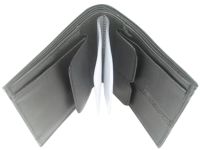 Leather Organizer Wallet
Enough Pockets to Separate Bills, Change and Cards
Item Number: 1133
$19.95
Tell Me More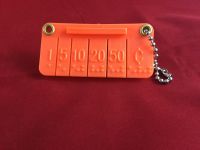 Pocket Money Brailler
Clips on Your Keychain, Marks Bills in Seconds
Item Number: 1134
$6.95
Tell Me More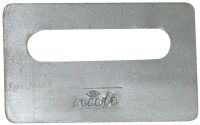 Metal Signature Guide
Fits in Your Wallet, Helps You Sign Straight
Item Number: 1135
$1.95
Tell Me More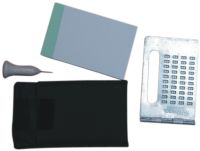 Braille Note-Taker
Minature Slate with Notebook and Cloth Pouch
Item Number: 1136
$13.95
Tell Me More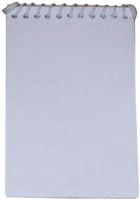 Braille Notepad
Extra Booklets for the Braille Note-Taker
Item Number: 1137
$0.99
Available Types: Tear-Off, or Spiral Bound
Tell Me More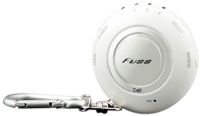 Talking UFO Recorder
Item Unavailable. We don't know when or if this item will be back in stock.
Use Your Voice to Retrieve Recorded Information
Item Number: 1139
$14.95
Tell Me More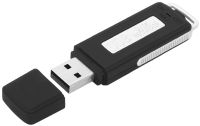 Recording Flash Drive
Flick Switch to On, Record up to 70 Hours
Item Number: 1140
$24.95
Tell Me More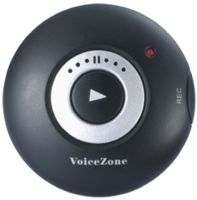 Digital Memo Magnet
Leave a Note on the Fridge with this Recording UFO
Item Number: 1141
$4.95
Tell Me More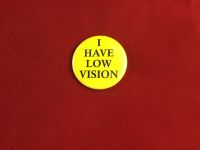 Low Vision Button
Avoid those Awkward Moments When You Need Help
Item Number: 1138
$1.49
Tell Me More