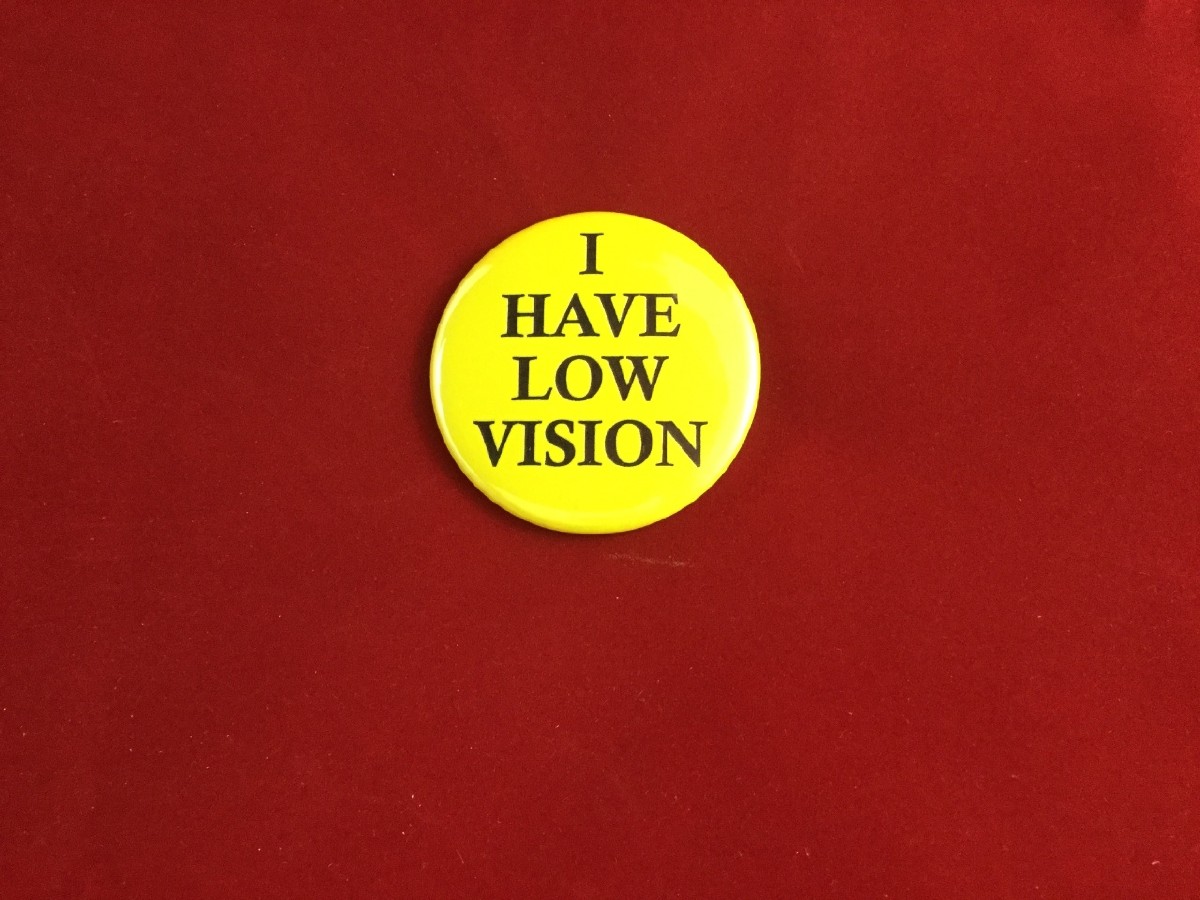 Low Vision Button
Item Number: 1129
Product Features
Around 2 1/4" button.
Features black-lettered message on a yellow background: "I HAVE LOW VISION".
A great way to readily let others know you are visually impaired.
Works especially well for those new to vision loss.
Measures about 2 in in diameter.
Package Weight: about 0.4 ounces.
Product Description
More often than not, folks who have recently lost their sight are uncomfortable with the prospect of explaining to strangers that they're blind or visually impaired. This is especially true for those who still have enough sight to get around without a white cane or guide dog, but who find themselves needing to ask for help or directions now and then.
This round, two-and-a-quarter-inch button will help you avoid those first awkward moments when meeting a sighted person or asking for assistance. With its black-lettered message on a yellow background "I HAVE LOW VISION", you'll be gracefully letting people around you know what's what - without having to actually explain it, or work it into the conversation at the very beginning.
Related Products:
Minature Slate with Notebook and Cloth Pouch
Item Number: 1127
$13.95
Special, Stretchy Laces that Never Need to be Tied
Item Number: 2008
$2.49 Available Colors: Black, Brown, or Neon-Green
Extra Booklets for the Braille Note-Taker
Item Number: 1128
$0.99