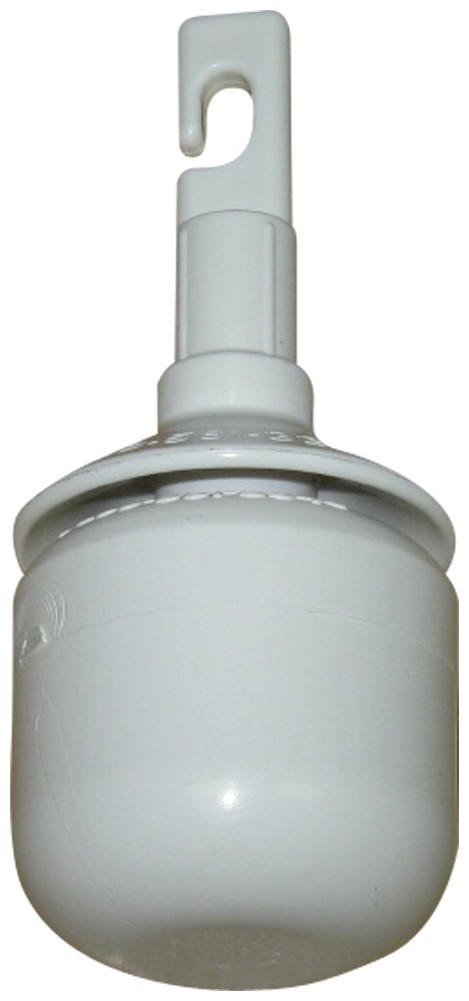 Rolling Marshmallow Tip (AmbuTech)
Item Number: 1121
Product Features
A heavy-duty rolling marshmallow tip.
Features encased roller bearing.
Facilitates rotation of tip in the same axis as the shaft of the cane.
Boasts enhanced tactile transmission, and reduced tap sound.
Highly durable; performs well, even in the most adverse conditions.
Package Weight: about 1.5 ounces.
Product Description
A spin-off from our ordinary, motionless marshmallow tip, and an enhanced version of our rolling ball tip, this heavy-duty rolling marshmallow has several key features. Its encased roller bearing allows the jumbo, marshmallow-shaped tip to rotate in the same axis as the shaft of the cane. This makes it so very easy and enjoyable for you to keep the cane on the ground: simply slide it from side to side as you merrily walk along. This particular tip scores major points with users, who appreciate its enhanced tactile transmission, and also the reduction in the constant tap-tap-tap. This solid, durable tip is carved from heavy-duty nylon, which provides a long life even in the most rugged conditions.
Ask a Question About this Product
(From the White Canes shelf.)
Related Products: