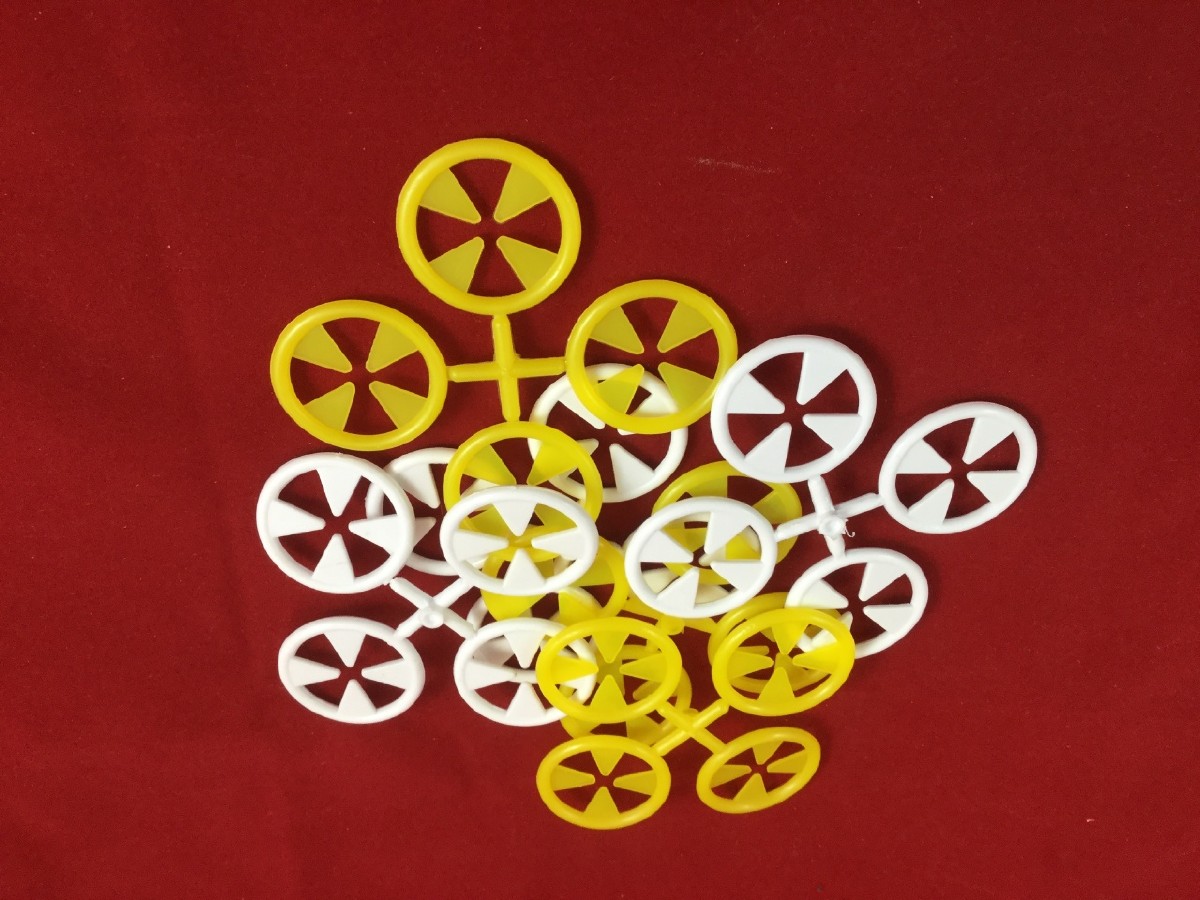 Sock Sorters
Item Number: 1107
Product Features
Small, durable, plastic sock rings.
Slide both socks, toe-first, into sock sorter.
Wash, dry, and put away perfectly matched.
Made of washer- and dryer-safe plastic.
Sock sorter has inside dimention of 1".
4 colors included: (teal blue, lime green, bright yellow, and plain white).
Never wear mismatched socks again.
Measures about 1 in in diameter.
Package Weight: about 0.9 ounces.
Product Description
We're sure it's happened to everyone at least once - you look down, only to discover that, in your haste of getting ready, you put on socks which are two different colors! For someone who cannot see, however, this little annoyance could possibly happen more often. Until now, that is ...
These small, plastic sock rings are so simple (yet incredibly effective) you'll wonder why you didn't go looking for them years ago! First, make sure all your socks are sorted and matched together (yes, it's quite a chore, but it only has to be done once). Then, after you take your socks off, and just before you toss them into the hamper, slide both socks, toe-first, into one of our sock sorters. And, as your socks go through the washer and dryer, and eventually end up back in your sock drawer, each pair will still be perfectly matched! You can store your socks with the sock sorter on, or remove them once clean - the choice is yours.
Of course, these little laundry-helpers are made of washer- and dryer-safe plastic, which will firmly grip your socks and prevent them from going astray at any time. Four colors of sock sorters are included in each package (teal blue, lime green, bright yellow, and plain white), just for added variety for yourself, or so you can assign a different color to each member of the family! Each sock sorter has an inside dimention of 1 inch.
This is a package of twenty-four regular sock sorters, for thin or medium-thickness socks.
Related Products: