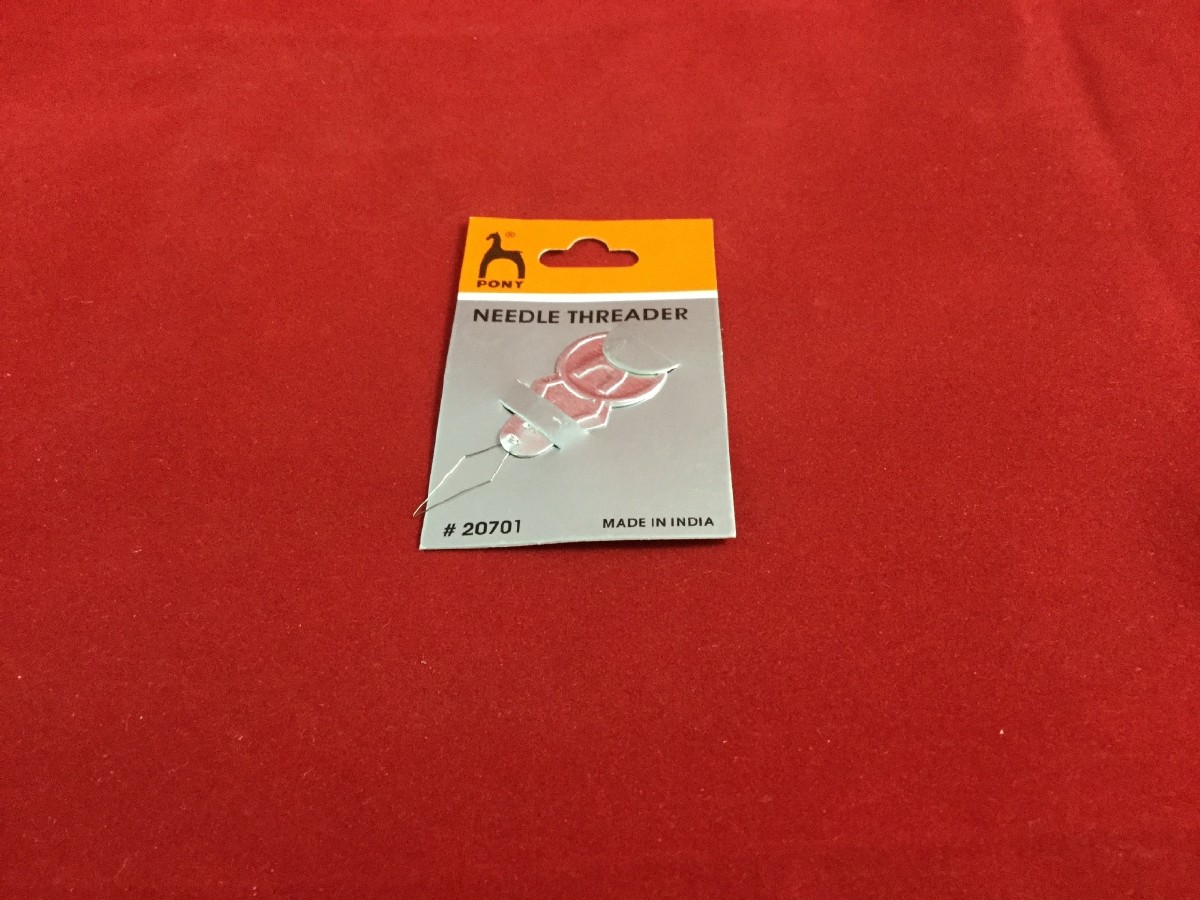 Needle Threader
Item Number: 1062
Product Features
Thread your needle in seconds.
Slip stiff wire at top of threader through needle's eye, run thread through exposed wires, grasp needle in one hand and pull threader out with the other.
Can easily thread needle without vision with handy little gadget.
Measures about 1-1/2 in by 1/2 in.
Package Weight: about 0.1 ounces.
Product Description
If you do a lot of sewing, this is a must-have gadget. With the help of this inexpensive little product, threading the thread through the tiny eye of the needle will take simple seconds instead of maddening minutes.
First, simply slip the wire at the top of the threader through the needle's eye. This is easy to do, since the wire is stiff and doesn't easily bend. Next, just run the thread through the exposed wires. You can bend the wires into a loop to make the metal hole even easier to fit the thread through. Then, grasp the needle in one hand and pull the threader out with the other. Presto! Your needle is threaded and ready to use.
Related Products: