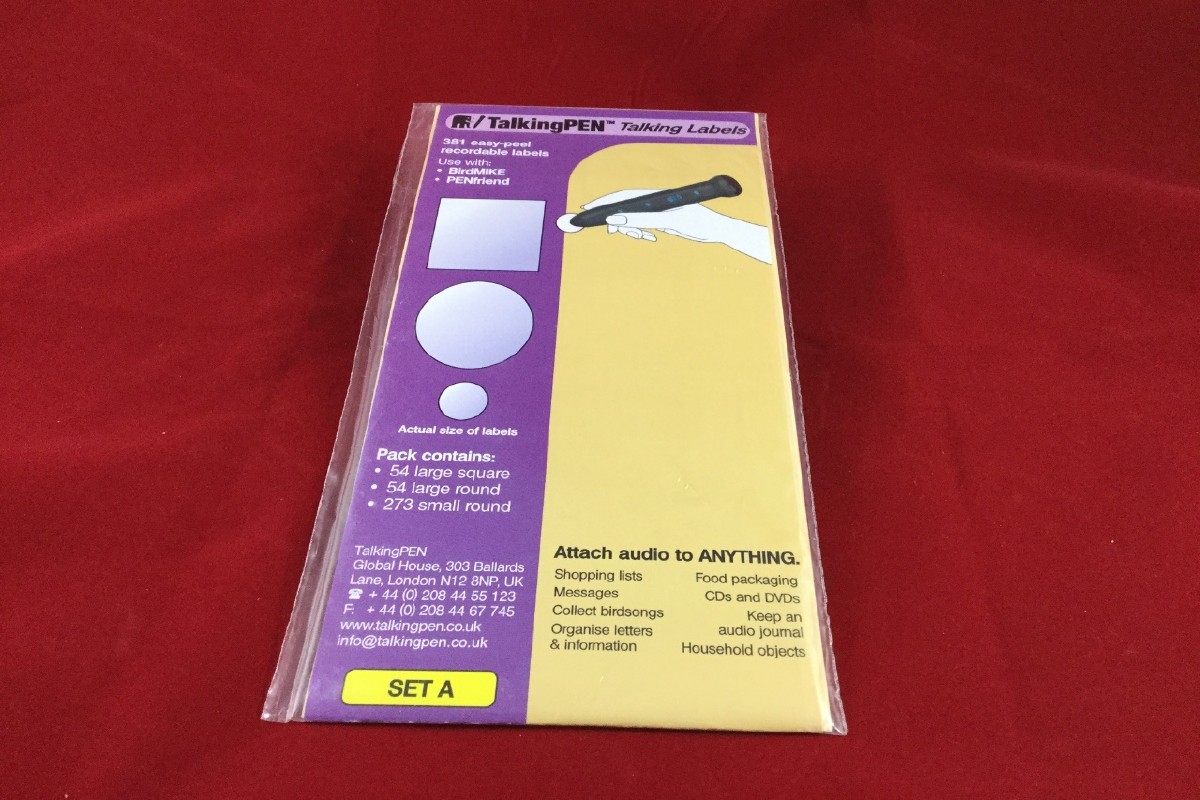 PenFriend Refill Labels
Item Number: 1111
Product Features
Replenish your supply of Penfriend labels.
418 labels: 364 small circles and 54 large squares (7 sheets).
Package Weight: about 1.8 ounces.
Product Description
So you've begun using your exciting new PenFriend labeling system, and are absolutely blown away by the number of items you can label with it. But there's nothing worse than getting all set to mark the cake-mix you just bought on sale with a PenFriend sticker - only to discover that you have none left!
That's where our packs of refill labels for the PenFriend come in. Each package contains a total of 418 labels: 364 small circles (four sheets) and 54 large squares (three sheets). Yes, that's 418 labels on seven sheets. The circle labels are approximately 3/8 of an inch in diameter. The square labels are approximately one inch square.
Related Products: