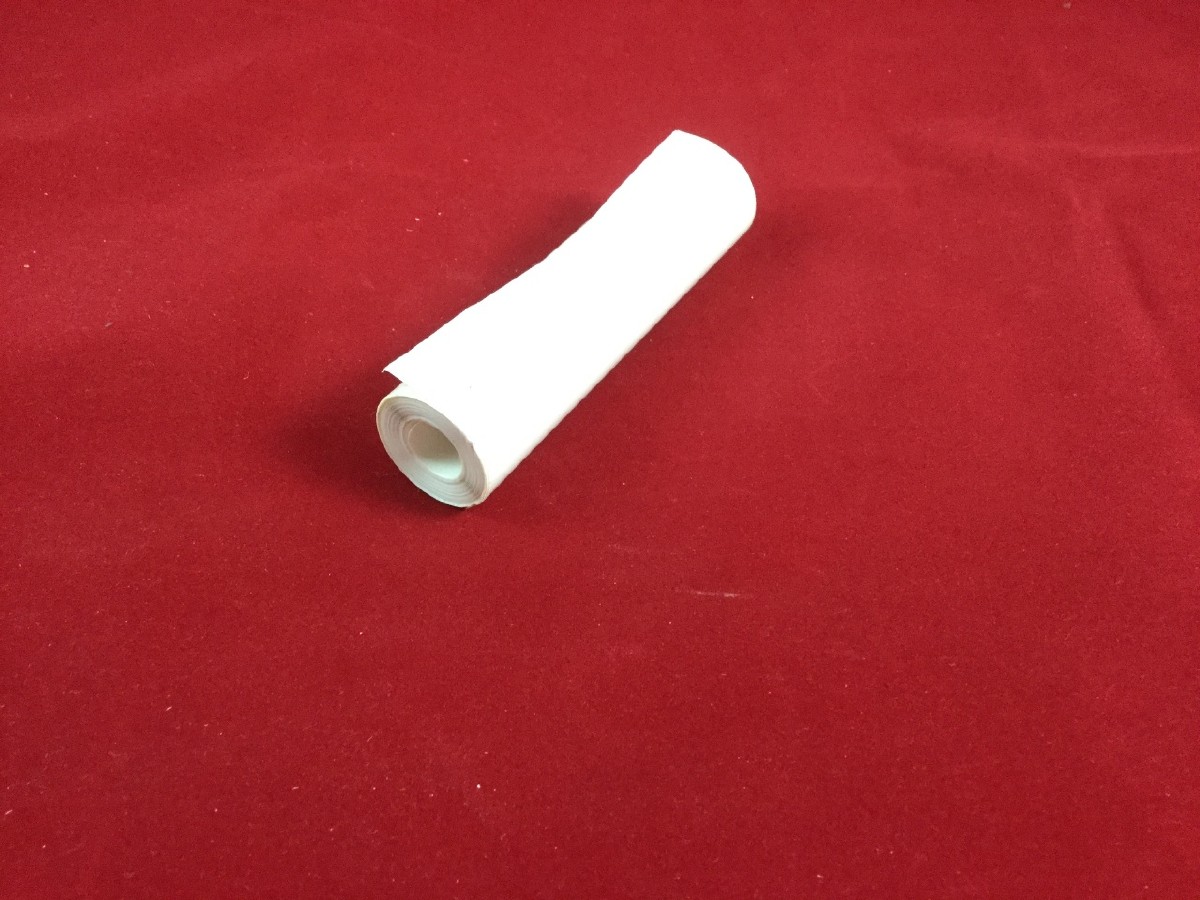 Braille Container Labels
Item Number: 1102
Product Features
Easy-to-use, pre-cut, adhesive-backed, clear plastic labels.
Labels measure 4" X 1.75", fit Business Card Slate or Perkins Brailler, and hold 4 lines of Braille.
Readily provide user with more info on bottle or can.
Conveniently packaged on a continuous roll.
Labels are durable, with good, sharp Braille.
Measures about 4 in by 2 in.
Package Weight: about 1.8 ounces.
Product Description
These pre-cut, adhesive-backed, clear plastic labels are an easy way for you to produce larger labels without writing line-by-line on labeling tape. Each label measures 4" X 1.75", fits perfectly into our
Business Card Slate
or
Perkins Brailler
for Brailling, and can hold four lines of Braille.
The labels come on a continuous roll, and are perfect for labeling cans and jars in the kitchen, medicine bottles with directions and warnings, CD and DVD cases, videos, thermostat controls, washers and dryers ... and a million other appliances and items. And because of their near business card size, they'll easily fit onto just about any size of bottle, jar or can - while still holding a decent amount of information in Braille. Lastly, braille dots stand up very well on these plastic labels, and the fact that they're 100% see-through means that you won't cover up the print when you stick a Braille label right over top of it!
Related Products:
4 Lines, 12 Cells - With Signature Guide Slot
Item Number: 1084
$6.95
Measures 2" x 3.5" - Use in Business Card Slate
Item Number: 1085
$2.95 for 50 Cards (Larger Package Available for Better Price)