AAA Batteries, Four-Pack
Four Spare "Tripple A" Batteries - Fully Charged
Item Number: 1064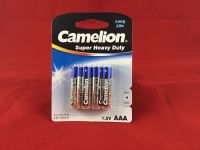 Larger Picture
Product Features
High quality, reasonable, AAA 4-packs.
Make sure all your gadgets are powered up.

Product Description:
Since almost as many talking gadgets require AAA batteries as the larger AA ones, we couldn't very well leave you in the lurch by not offering them, could we? So here they are: packages of four fresh-off-the-shelf AAA batteries, fully charged and ready to roll!
Package Weight: about 1.4 ounces.
(From the Electronics shelf.)
Related Products: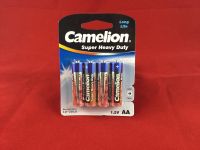 AA Batteries, Four-Pack
Four Spare "Double A" Batteries - Fully Charged
Item Number: 1063
$1.25
Tell Me More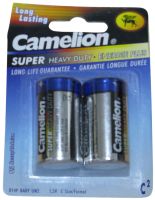 C Batteries, Two-Pack
Two Spare C Batteries - Fully Charged
Item Number: 1065
$1.49
Tell Me More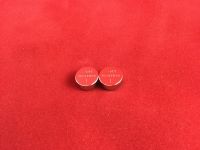 AG13 Batteries, Two-Pack
Two Spare Button-Cell AG13 Batteries
Item Number: 1066
$1.49
Tell Me More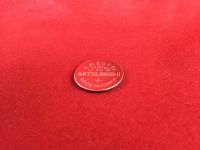 Replacement CR2016 Battery
Spare CR2016 Battery - Fully Charged
Item Number: 1067
$1.25
Tell Me More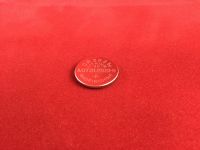 Replacement CR2025 Battery
Spare CR2025 Battery - Fully Charged
Item Number: 1068
$1.25
Tell Me More