Large Braille Wristband
Popular Silicone Bracelet, for Youths and Adults
Item Number: 1217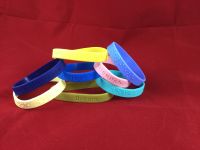 Larger Picture
Product Features
Silicone wristbands sport both print and raised Braille.
8 messages and colors to choose from.
Adult-sized; extremely popular.

Product Description:
Yes, here's your chance to wear one of these cool wristbands! These are adult-sized bracelets, produced with a certain message in print and raised Braille, and each saying comes in a different color. It's made of the regular silicone, slightly-stretchy material, so it's easy to get on and off. Both attractive and affordable, this wristband makes an awesome gift for anyone who enjoys wearing the greatest fassion ideas.
Package Weight: about 0.2 ounces.
What would you like your new wristband to say?
Believe
Item Number: 1217-1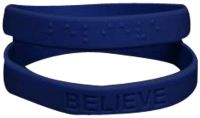 Perfect for supporting anything from your local sports team to a large-scale conference. Color: Dark Blue.
Dream
Item Number: 1217-2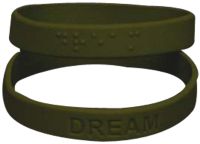 Share a dream with all your friends. Color: Green.
Friendship
Item Number: 1217-3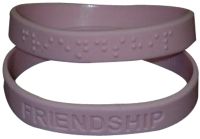 We all have friends we can rely on, people who we can trust, who will always listen when no one else will. That's true Friendship ... let's promote it! Color: Light Peach.
Jesus is the Light
Item Number: 1217-4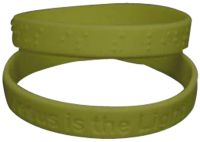 Jesus is the light of the world. "He who follows Me shall not walk in darkness, but have the light of life." (John 8:12B). Color: Light Yellow.
Make a Difference
Item Number: 1217-5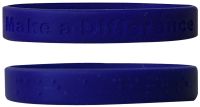 Whether you want to "make a difference" for your family, in your community, or with the help of a large organization, this message is the perfect choice. Color: navy blue.
One World
Item Number: 1217-6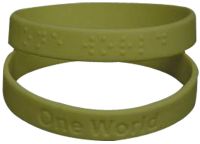 There's no better dream than peace, no better hope than "one world." Color: Dark Brown.
Braille is Best
Item Number: 1217-7
Well - don't you think Braille comes in pretty handy? Why not show others what it's all about, then? Color: Medium Blue.
Alphabet
Item Number: 1217-8
Features all 26 letters of the alphabet embossed on the outside of the band, and the print alphabet on the inside. Color: Light Blue.
Entire Set
Item Number: 1217-9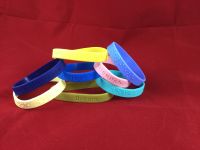 Can't decide which wristband you want? Why not get them all ... and we'll give you one free.
Continue Shopping
(From the Braille Novelties shelf.)
Related Products: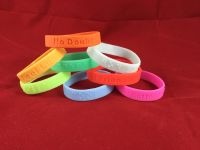 Kids Braille Wristband
Cool Silicone Bracelet, Small Size for Kids
Item Number: 1216
$1.49
Available Messages: Best Friends, COOL, God Loves You, I Feel Lucky, No Doubt, Social Butterfly, Braille is Cool, Alphabet, or the Entire Set (for $9.95)
Tell Me More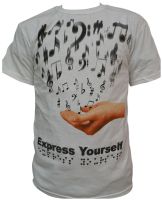 Braille T-Shirt, Adult
Full-Color Designs with Raised Print and Braille
Item Number: 6053
$14.95
Available Designs: Alphabet, Best Friend, Ready to Roll, Rock on!, Always Late, Just for Kicks, Explore Your World, USA, Canada, Braille Superstore (for $9.95), or the Entire Set (for $99.95)
Tell Me More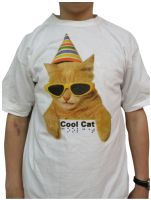 Braille T-Shirt, Youth
Full-Color Designs with Raised Print and Braille
Item Number: 6054
$14.95
Available Designs: Alphabet, I Love Braille, Cool Cat, Wild Ride, Star of the Sea, King of the Jungle, or the Entire Set (for $59.95)
Tell Me More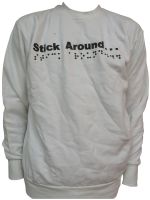 Braille Sweatshirt, Adult
Stay Cozy and Warm While Enjoying Braille Artwork
Item Number: 6055
Available Designs: Stick Around (for $29.95), Reach for the Stars (for $24.95), or the Entire Set (for $44.95)
Tell Me More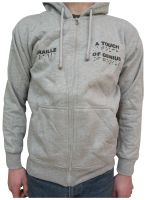 Braille Hoodie, Adult
Highest-Grade Sweater - With Braille on the Front
Item Number: 6056
$49.95
Available Designs: Touch of Genius, Can You Read This, or the Entire Set (for $74.95)
Tell Me More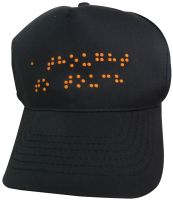 Braille Hat
Wear Braille Up High - For Everyone to See
Item Number: 6057
$19.95
Tell Me More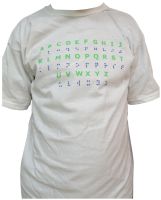 Braille Alphabet T-Shirt, Youth
Intrigue Your Friends - Just for Kids and Teens
Item Number: 1239
$14.95
Tell Me More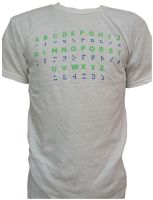 Braille Alphabet T-Shirt, Adult
Great for Teachers, Parents, or Any Fan of Braille
Item Number: 1240
$14.95
Tell Me More