Braille Sweatshirt, Adult
Stay Cozy and Warm While Enjoying Braille Artwork
Item Number: 6055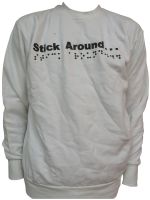 More Pictures
Product Features
Sweatshirts feature raised print and Braille.
These sweatshirts are long-sleeved, thick and cozy.
We offer 2 popular sweatshirts in standard sizes.

Product Description:
As much as many of us would love for summer days to extend clear throughout the year (when everyone wears nothing but shorts and T-shirts), all good things must come to an end. When those chilly autumn days creep nearer and nearer, you'll be looking for something a bit warmer to "layer up" with. And that, you see, is where our warm, well-made, brailled sweatshirts come in!
These long-sleeved, thick, cozy shirts are great for wearing underneath a winter coat as you're out sledding or skiing, taking a brisk walk on a cool fall evening, or just while you're waiting for the house to warm up after you've returned from a weekend away. And yes, they still feature raised lettering that all can see and feel.
As usual, we have several common sizes to pick from, so please select your favorite design, then be sure to choose which size will fit best before dropping your new sweatshirt into the cart.
Stick Around
Item Number: 6055-1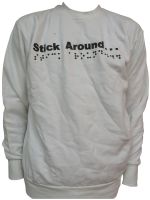 Got a sense of humor? Are you known as the class-clown at school - or the practical-joker around the office? This plain, white, thick sweatshirt will perplex folks with its innocent-looking two-word black message on the front: STICK AROUND ... - until you turn around and walk away, that is, and they read the rest from the back ... I might need someone to blame!
Reach for the Stars
Item Number: 6055-2
Want to share your hopes, dreams, and ambitions with everyone you meet? Here is one way to do just that. Whether you're aiming for a university degree, working hard for a promotion at the office, or have a goal of helping a particular group of people more than you might think is possible, the sky's the limit if you put your mind to it. To back up these thoughts, this black shirt shows the Earth and North Star (in all their splendor and majesty) with a bunch of other stars as well. And above this photo are the print and braille words, appearing in fiery pinkish-red, reminding all to Reach for the Stars. (Note: this is a long-sleeved shirt, but the material isn't quite as thick as our other sweatshirt - making it ideal to wear when you need some extra warmth - but you're still indoors.) (Unfortunately, the XL size is now sold out; orders for it will be substituted for the Large size.)
Entire Set
Item Number: 6055-3
Buy one sweat-shirt, and we'll give you the second one for half-price!
Continue Shopping
(From the Braille Apparel shelf.)
Related Products: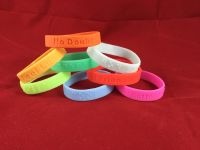 Kids Braille Wristband
Cool Silicone Bracelet, Small Size for Kids
Item Number: 1216
$1.49
Available Messages: Best Friends, COOL, God Loves You, I Feel Lucky, No Doubt, Social Butterfly, Braille is Cool, Alphabet, or the Entire Set (for $9.95)
Tell Me More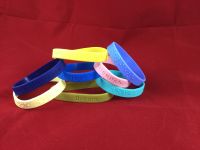 Large Braille Wristband
Popular Silicone Bracelet, for Youths and Adults
Item Number: 1217
$1.49
Available Messages: Believe, Dream, Friendship, Jesus is the Light, Make a Difference, One World, Braille is Best, Alphabet, or the Entire Set (for $9.95)
Tell Me More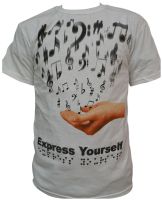 Braille T-Shirt, Adult
Full-Color Designs with Raised Print and Braille
Item Number: 6053
$14.95
Available Designs: Alphabet, Best Friend, Ready to Roll, Rock on!, Always Late, Just for Kicks, Explore Your World, USA, Canada, Braille Superstore (for $9.95), or the Entire Set (for $99.95)
Tell Me More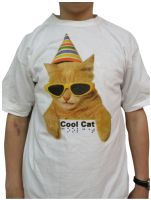 Braille T-Shirt, Youth
Full-Color Designs with Raised Print and Braille
Item Number: 6054
$14.95
Available Designs: Alphabet, I Love Braille, Cool Cat, Wild Ride, Star of the Sea, King of the Jungle, or the Entire Set (for $59.95)
Tell Me More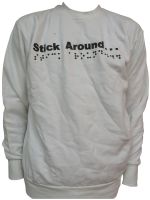 Braille Sweatshirt, Adult
Stay Cozy and Warm While Enjoying Braille Artwork
Item Number: 6055
Available Designs: Stick Around (for $29.95), Reach for the Stars (for $24.95), or the Entire Set (for $44.95)
Tell Me More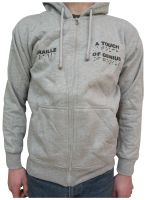 Braille Hoodie, Adult
Highest-Grade Sweater - With Braille on the Front
Item Number: 6056
$49.95
Available Designs: Touch of Genius, Can You Read This, or the Entire Set (for $74.95)
Tell Me More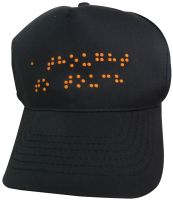 Braille Hat
Wear Braille Up High - For Everyone to See
Item Number: 6057
$19.95
Tell Me More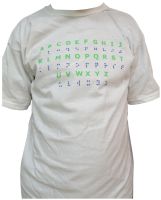 Braille Alphabet T-Shirt, Youth
Intrigue Your Friends - Just for Kids and Teens
Item Number: 1239
$14.95
Tell Me More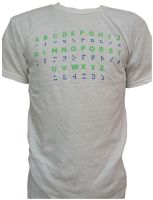 Braille Alphabet T-Shirt, Adult
Great for Teachers, Parents, or Any Fan of Braille
Item Number: 1240
$14.95
Tell Me More