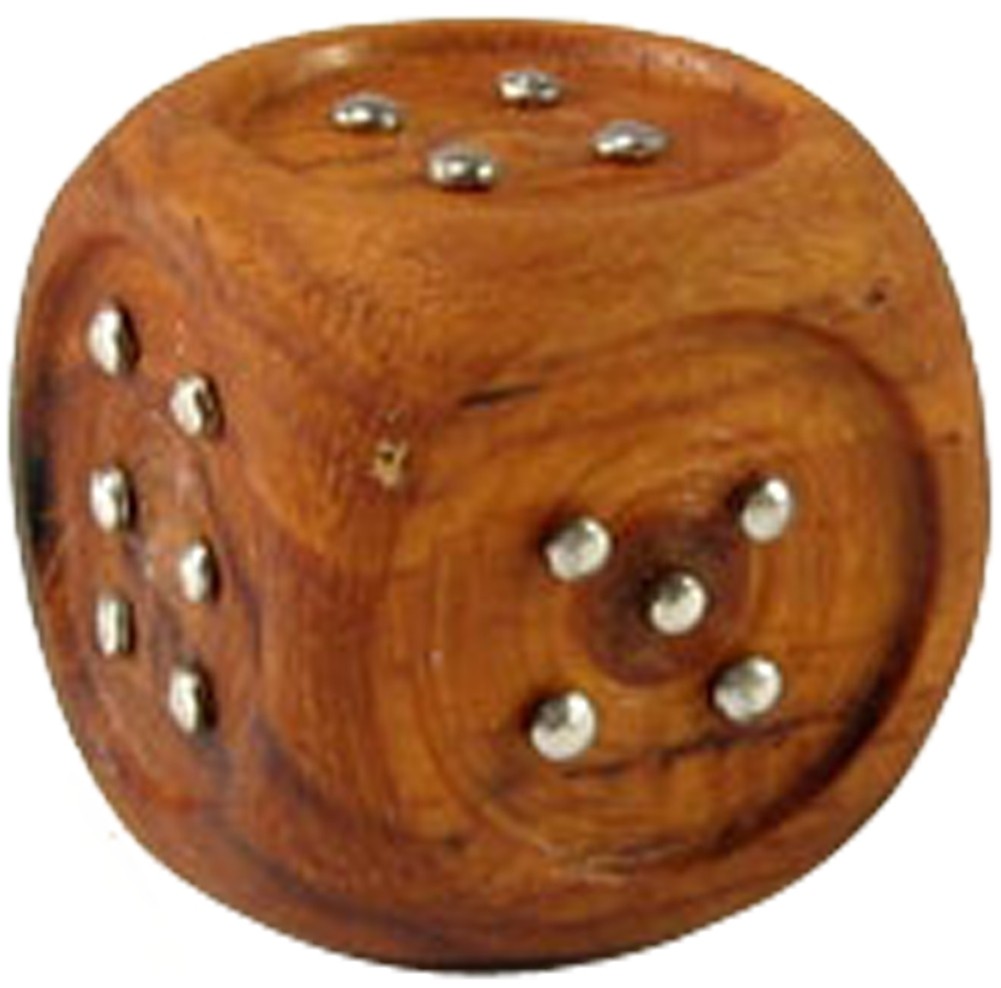 Wooden Dice (With Raised Dots)
Item Number: 1147
Product Features
Measures about 3/4 in in diameter.
Product Description
F: carved, all-wood dice; a must for any game.
Easy to read; simple to use.
Boasts raised silver pins that can readily be seen or felt.
attractive, high quality, elegant and durable.
The best set of tactile dice ever! These carved, all-wood dice are basically the same as our plastic ones ... only better. They're made entirely of natural wood, and have raised, silver-colored pins so everyone can see or feel which number is face-up. They add a rich, old-fashioned touch to any game collection!
Related Products:
Pair of Tactile Dice with Raised, Black Dots
Item Number: 1146
$2.95
Natural Wood Cup - With Five Tactile Dice Inside
Item Number: 1148
$13.95