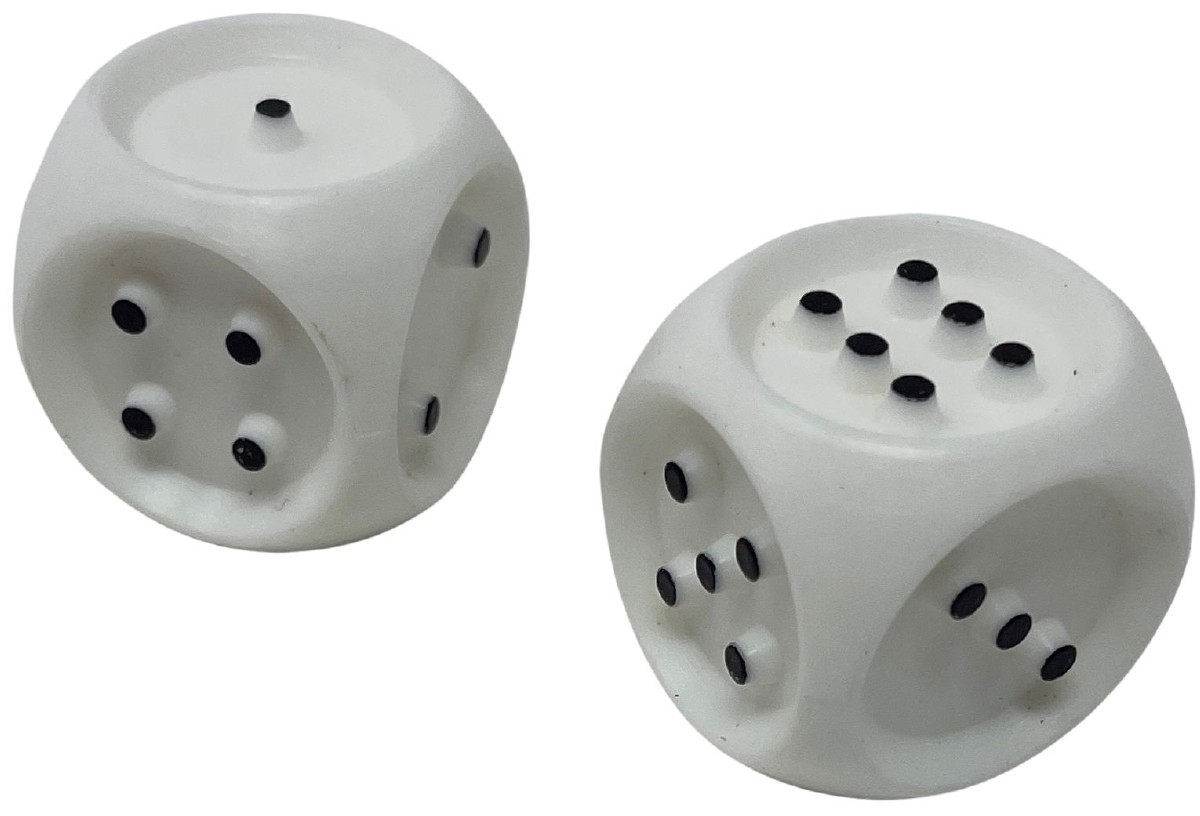 Plastic Dice (With Raised Dots)
Item Number: 1146
Product Features
Pair of 2 plastic dice.
Dice are large, standing a full 3/4 inches tall.
Contrasting black, raised dots are easy to see and feel.
Measures about 3/4 in in diameter.
Package Weight: about 0.5 ounces.
Product Description
Here is a pair of large, three-quarter-inch, plastic dice with raised black dots embossed on each side. Now anyone (blind or sighted) will know what number they've just rolled - something you're sure to appreciate while you're enjoying a companionable card or board game with a friend. And hey, if you already have a set of Braille dice, it never hurts to have a couple more hanging around; dice always tend to pick the most inopportune times to go missing, don't they?
Related Products:
Pair of Elegant Teak Dice with Raised, Silver Dots
Item Number: 1147
$4.95
Natural Wood Cup - With Five Tactile Dice Inside
Item Number: 1148
$13.95