Talking Keychain Thermometer
Listen to the Time and Temperature All at Once
Item Number: 1015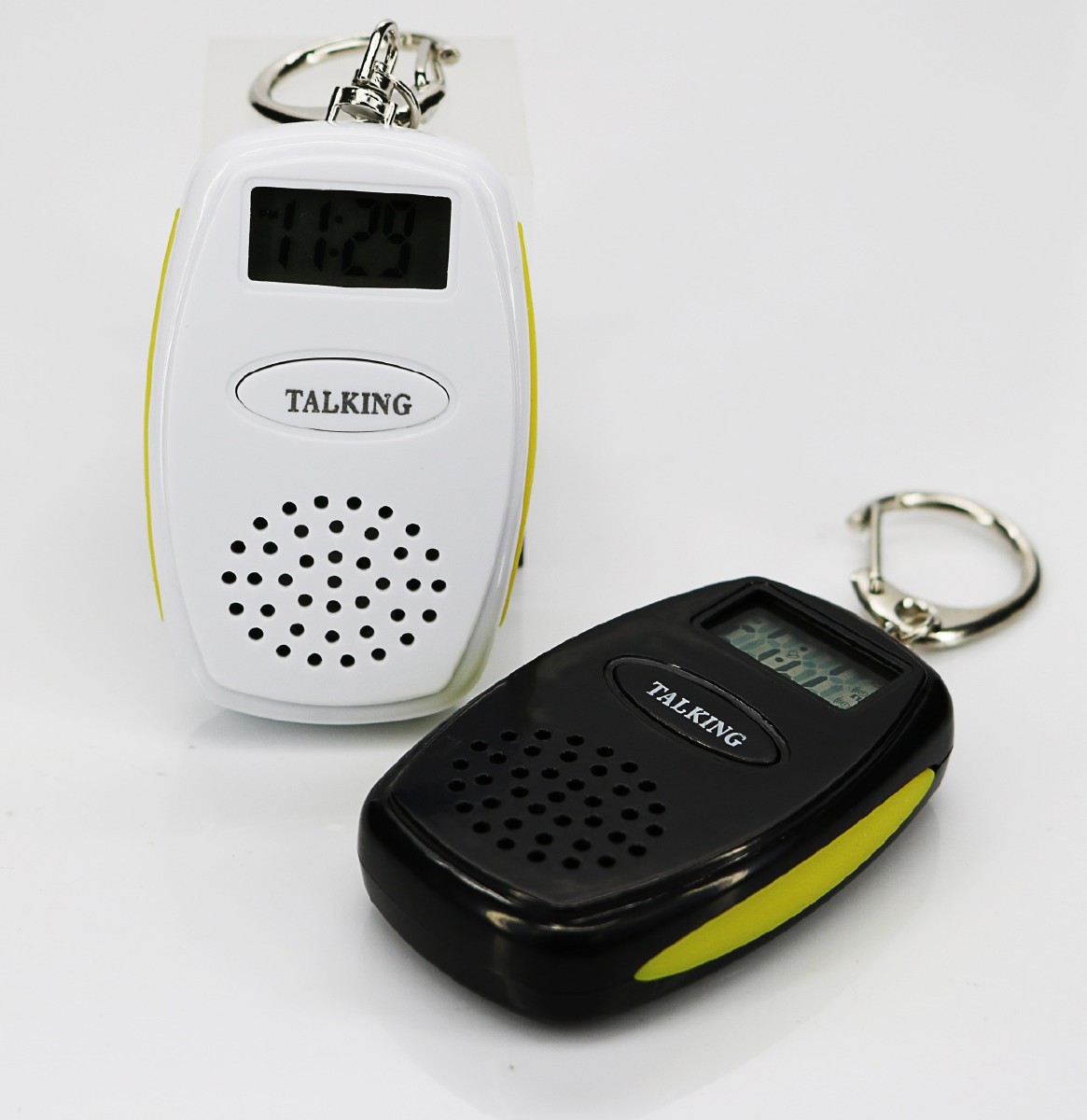 Listen to this Product
Read the Instruction Sheet
Product Features
Less than an inch thick.
One daily alarm.
Can announce time every hour.
Speaks the time and temperature at the touch of a button.
Easily change from Fahrenheit to Celsius and back again.
5 different alarm sounds to choose from.
Anti-slide soft silicone gel to enhance holding experience.

Product Description:
This sleak new keychain is super cool. It boasts all the features you've come to know and love with our Talking Keychain Clock, with a couple of bonuses.
First, as the title suggests, this unit speaks the current temperature in addition to the time, whenever you touch the Talk button. It even conveniently toggles between Fahrenheit and Celsius. Next, there are five different alarm sounds to choose from, to make waking up at least a bit more bearable in the morning. Finally, the body of the keychain is covered in a soft silicone gel, to keep the clock in one place and offer a rich feel as well. Comes with 2 Maxell AG13 batteries already installed.
(From the Talking Clocks shelf.)