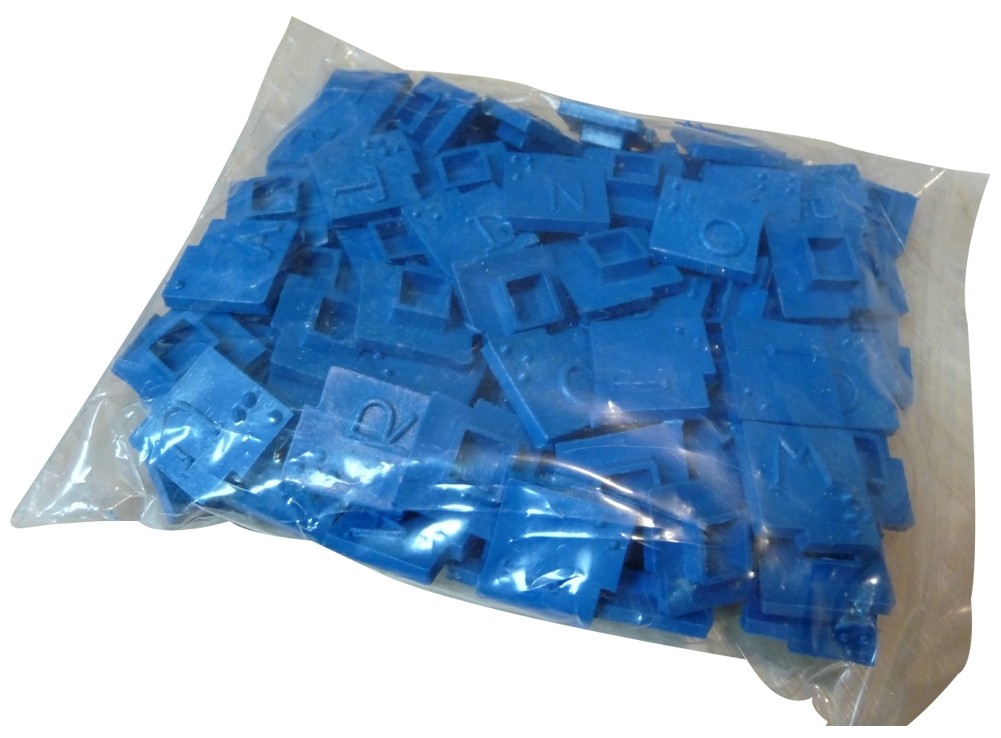 Replacement Word Board Tiles
Item Number: 1216
Product Features
Make sure you have lots of tiles for Braille Word Board.
98 spare tiles; use for common letters and to replace lost tiles.
Package Weight: about 4.2 ounces.
Product Description
Customers love our Braille Word Board - this learning and teaching set is used in braille classes across the country and around the world. The only thing they don't really like so much about the product is how the brailled letter tiles eventually go missing - ending up in the vacuum cleaner, in students' pockets and lunchbags, or behind heavy desks.
So, to solve this problem, we're pleased to offer packs of spare letter tiles - containing 98 pieces that fit just perfectly into your wooden Word Board. And even if all your letters haven't bit the dust yet, having an extra pack of tiles on-hand is rather useful, as it does provide kids with extra characters if they're trying to create words or sentences with plenty of frequently-used letters in them.
Related Products: