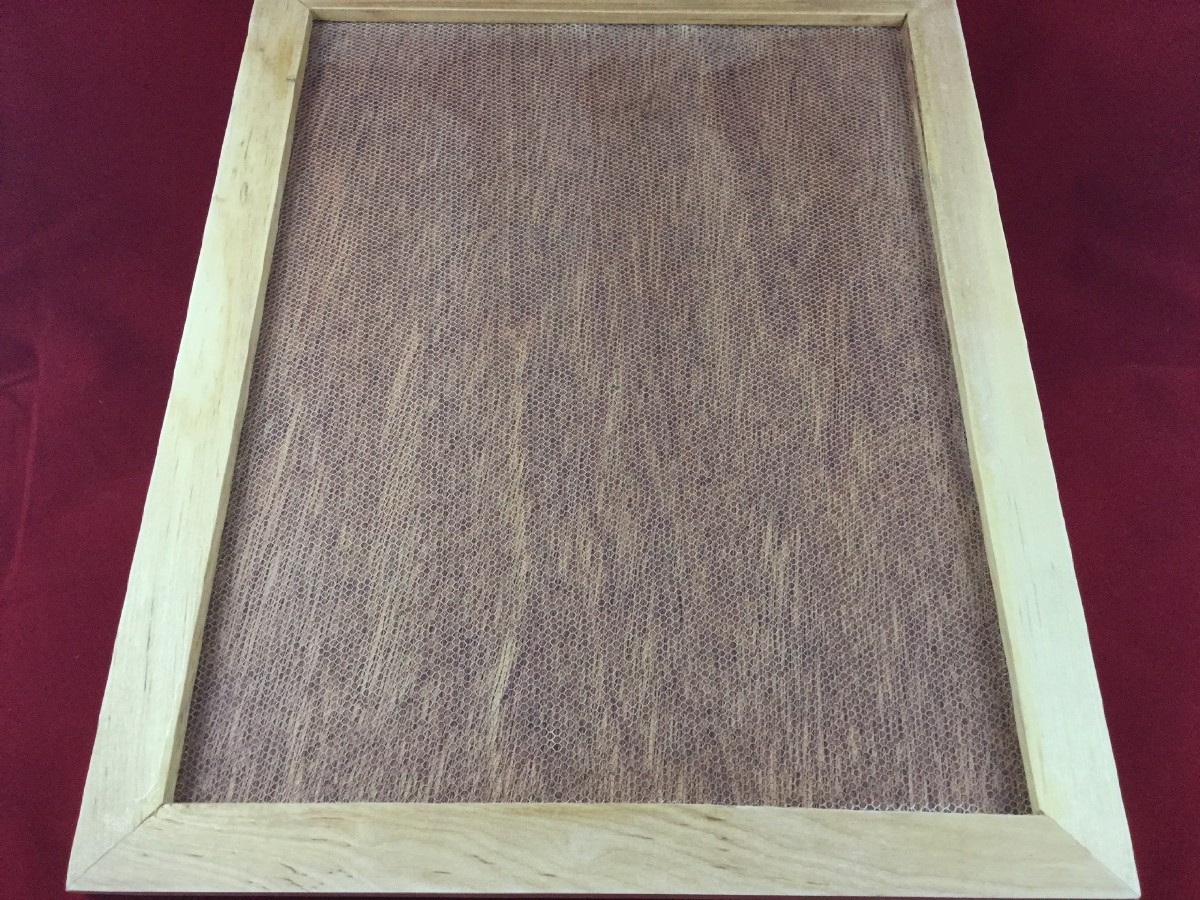 Raised-Line Drawing Board
Item Number: 1192
Product Features
Make raised drawings with a regular pen and paper.
Useful for maps, child's drawings, geometry, and diagrams.
Innovative and easy to use.
Draw in reverse; flip page over to feel raised lines.
Opens the door to a whole new world of tactile representations.
Measures about 11 in by 10 in by 1/2 in.
Package Weight: about 12 ounces.
Product Description
Here's a revolutionary new product! How many times has your blind child wanted to draw a picture - just like his sighted friends? Or have you (as a teacher) ever needed to draw your visually impaired student a diagram that she can actually feel?
Our tactile drawing board is a simple and effective tool you can use to do both these things - and more. Basically, you just place a regular 8.5" X 11" sheet of paper into the frame on this specially-designed wooden board. Then, using an ordinary pen or Braille stylus, simply draw whatever you like - pressing firmly. Instantly, you'll be able to feel a clear outline of what you've drawn. And when you flip the page over, you'll have a perfectly-raised diagram on the reverse side - and every detail will easily be felt.
Never before has there been such an affordable raised drawing system available to the blind. Now, blind kids can draw pictures to their hearts' content; and, in seconds, parents and teachers can produce tactile diagrams of formerly "visual concepts". Perhaps best of all, you don't need any specialized, expensive plastic sheets or writing instruments to do it - thin copy paper or even thick Braille paper will work nicely!
Product Directions
Directions for the Raised-Line Drawing Board From Future Aids, The Braille Superstore.
Don't let this product's somewhat basic design fool you! Because, even though it appears to be nothing more than a glorified wooden picture frame, it actually does serve a real purpose - and a mighty exciting one at that!
Our tactile drawing board is a low-cost, practical instrument you can use to create your very own raised pictures and drawings. It requires no special, expensive paper or plastic film, nor do you need to use an odd-looking, adapted pen to produce raised lines.
To get started, just place a sheet of 8-1/2" x 11" letter-sized paper into the indented opening, face-up, on the board. Next, pick up an ordinary pen, and, pressing firmly, draw anything you like. As you press steadily on the pen and move it over the surface of your paper, the specially-designed mesh between your sheet and the wooden board will make easily-felt raised lines on your paper, which you can feel by simply turning over the page.
And now for a couple of quick hints. Although any thickness of paper works equally well (and all yield raised lines of the same height), using thicker card stock or Braille paper may prove easier - especially for children - as a thicker page won't wrinkle as you draw. Also, you may use your favorite pen (regardless of its specs), but do take care to not draw too fast; you'll want to slow down and apply firm, constant pressure, in order to achieve best results.
Related Products:
Create all Sorts of Raised Crafts and Drawings
Item Number: 1191
$7.95 Available Packages: Primary Colors, or Neon Colors
Temporarily out of stock. Usually ships in Late November.
Create Raised Pictures, Touch and See as You Draw
Item Number: 1270
$54.95