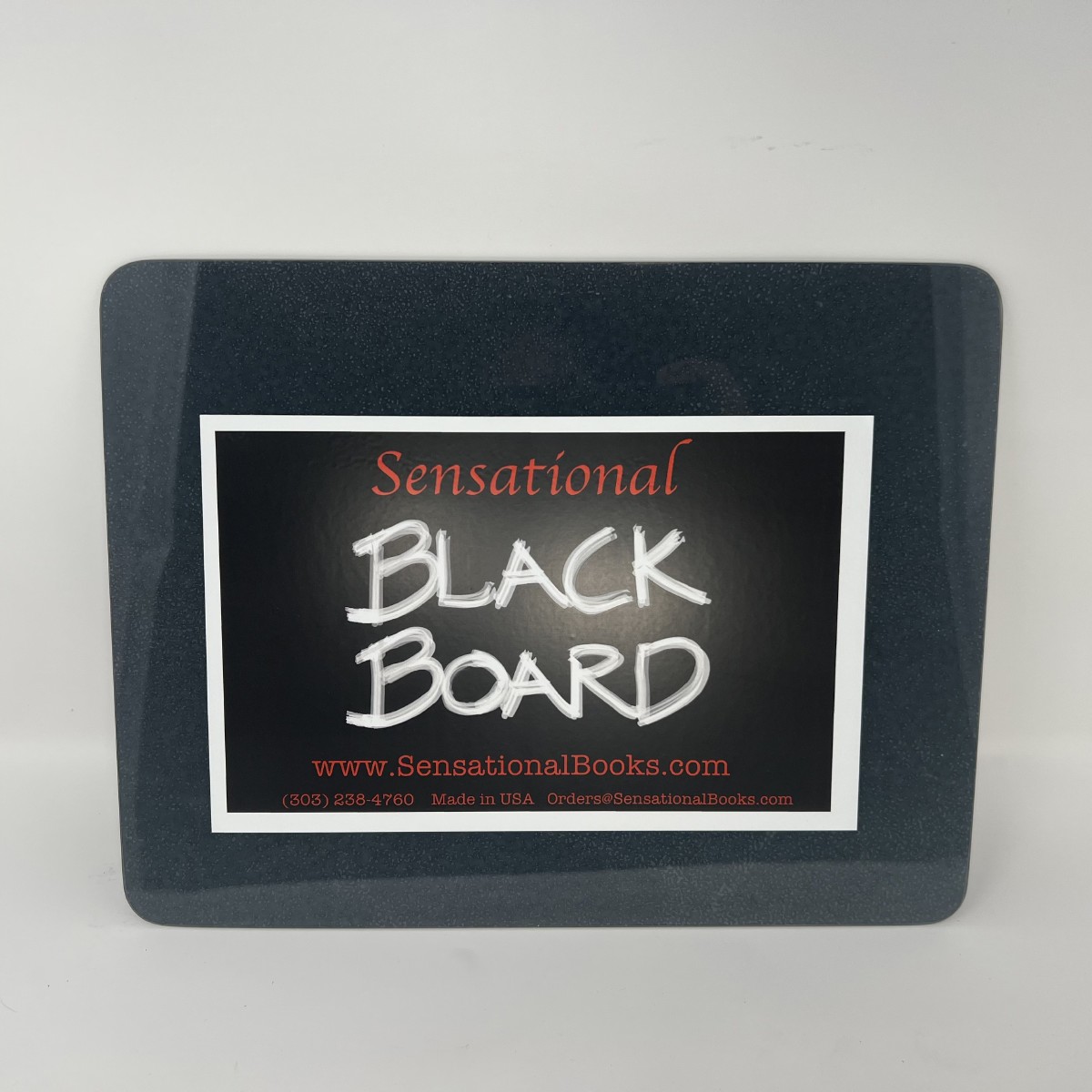 Sensational BlackBoard
Item Number: 1270
Product Features
Create tactile, raised-line drawings that can be touched AND seen.
Feel your work as you draw; no need to draw in reverse.
Uses standard copy paper and medium ballpoint pen.
Invaluable teaching tool; create tactual drawings for blind students.
Parents and kids (blind or sighted) can draw together.
Blind children can practice handwriting, doodling or drawing.
An elegant design that is simply sensational! Measures about 11-3/4 in by 9 in by 3/4 in.
Package Weight: about 7.3 ounces.
Product Description
It's almost magic! Pictures in an instant, raised-line drawings anyone can create anywhere! You can feel your drawing as you draw, no need to flip your paper over, no need to draw in reverse.
Place a sheet of standard 8-1/2" X 11" copy paper on this specially-designed raised-line drawing board. Then, using a medium ballpoint pen, press firmly as you draw.
Now you can make tactile images quickly and easily. Draw your own raised line pictures or trace copies from textbooks or reference materials.
Teachers, parents, students and kids can now effortlessly do art projects together. As you draw, lines can be seen and touched, and therefore enjoyed by blind and sighted people alike.
Weighing in at just seven ounces, the Sensational BlackBoard is flexible enough to not break in your backpack but rigid enough to draw on your lap. And its smooth, rubberized surface holds paper in place without the use of clamps.
Related Products:
Create all Sorts of Raised Crafts and Drawings
Item Number: 1191
$7.95 Available Packages: Primary Colors, or Neon Colors
Make Tactile Pictures with a Regular Pen and Paper
Item Number: 1192
$14.95