Othello (Tactile)
Outflank your Opponent, Win all the Pegs you Can
Item Number: 1179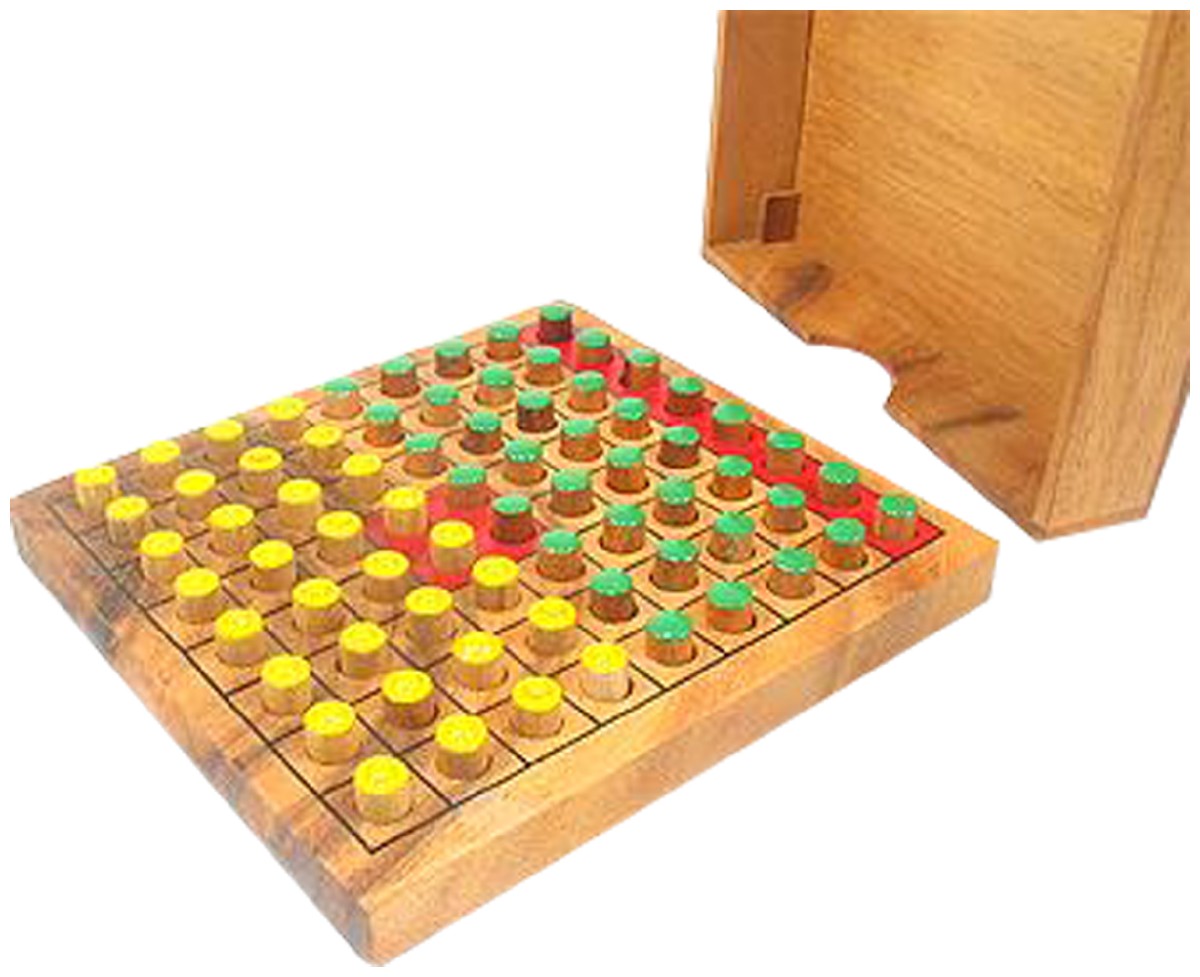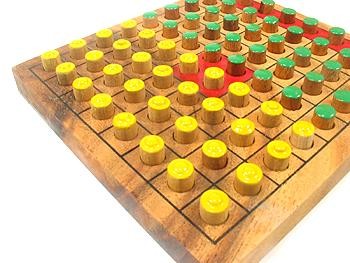 Learn How to Play Othello
Product Features
A great tactile game of skill.
Dot on green end of peg; black end is smooth.
Complete with wooden board and storage box.

Product Description:
Even among experienced players of Othello, there is controversy regarding tactics and strategy. And while kids may not get into the finer points of a perfect game, adults can spend a good deal of time on each move, contemplating the best possible place to put their peg. Here, then, is a timeless game for all ages, requiring skill, forethought, and just the right amount of good fortune!
So what's it all about? Briefly, the object of Othello is to outflank your opponent, ending up with the majority of pegs on the board in your color. Each time you move, simply place a peg on the wood playing board in such a way that you have a peg on either end of an opponent's row. Then, all the outflanked pegs become yours - they are flipped over to show your color. Of course, there are lots of ways to prevent this, and everyone has a different idea on how to play. So remember, each new opponent means a new strategy, and a whole new challenge! Finally, you'll find that there's a dot on the green end of our Othello pegs, and the black ens are smooth, so blind players can tell by touch whose pegs are whose. And our Othello set even comes complete with a wooden storage box to keep everything self-contained.
Measures about 6 in. by 5-1/2 in. by 1-1/4 in.
Package Weight: about 10.9 ounces.
(From the Board Games shelf.)
Related Products: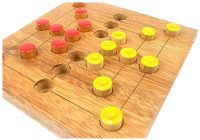 Nine Men's Morris (Tactile)
Ancient Strategy Game - Try to Make Lines of Three
Item Number: 1178
$9.95
Tell Me More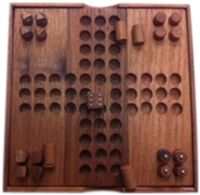 Parcheesi (Tactile)
Classic Cross-and-Circle Game - Try to Get Home
Item Number: 1180
$9.95
Tell Me More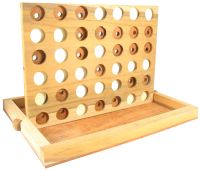 Connect Four (Tactile)
Vertical Strategy Game, Make a Line of Four Coins
Item Number: 1182
$19.95
Tell Me More