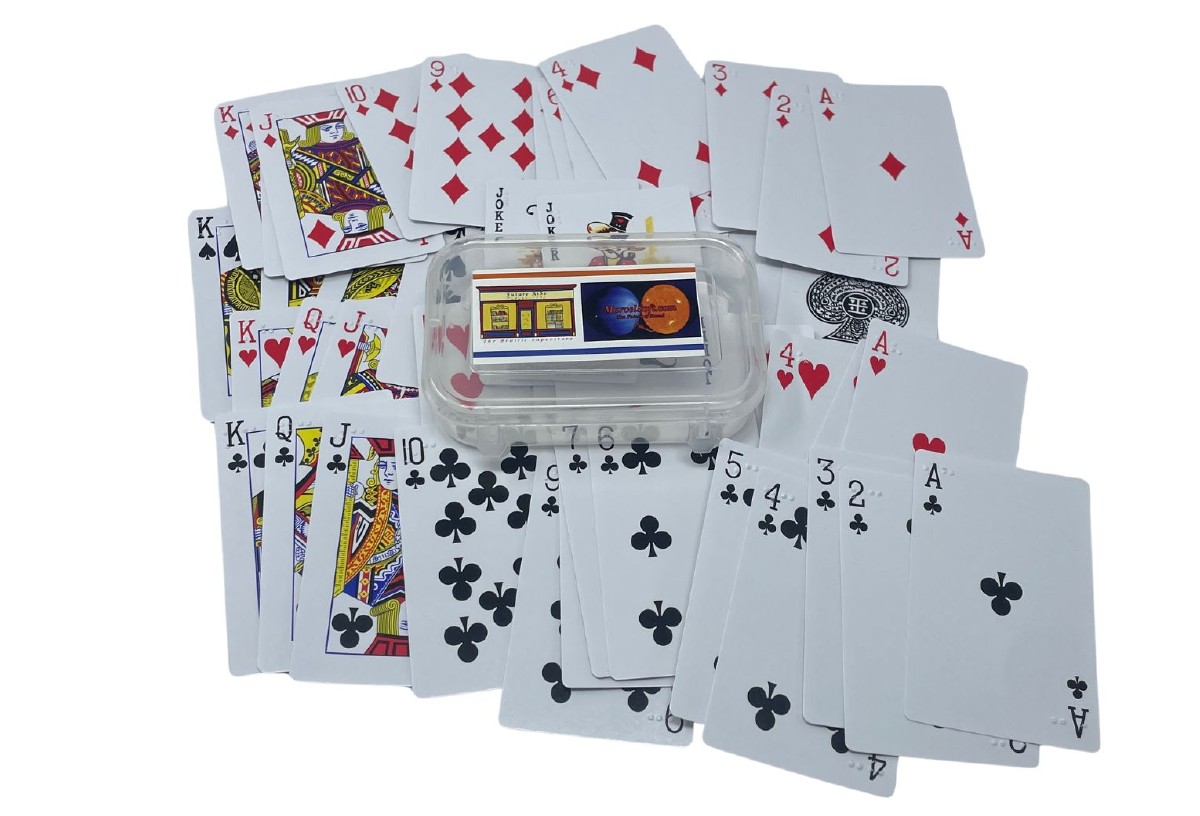 Braille Playing Cards, Regular
Item Number: 1135
Product Features
Deck includes 54 durable playing cards.
Cards sport Braille on two corners, and full-color printing.
Deck comes packed in a hard-Plastic case.
Measures about 4 in by 3 in by 1 in.
Package Weight: about 3.5 ounces.
Product Description
Here's a regular print deck of playing cards (with Braille added), so blind and sighted players alike can enjoy a family card game. Yes - we've selected a standard deck just like what you'd find in local stores, so the cards are the same size, same colored suits, etc., as you'd expect - just with Braille on them. And because these thick, expensive-looking cards are laminated, if they get spilled on, all you need do is wipe them off with a damp cloth. Plus, the cards themselves come in a sturdy plastic box which actually snaps closed ... No more trying to make a crushed cardboard box hold your cards - again! For anyone who enjoys games (most of us love them, right)?, you can't go wrong with this deck of cards!
Ask a Question About this Product
(From the Card Games shelf.)
Related Products: