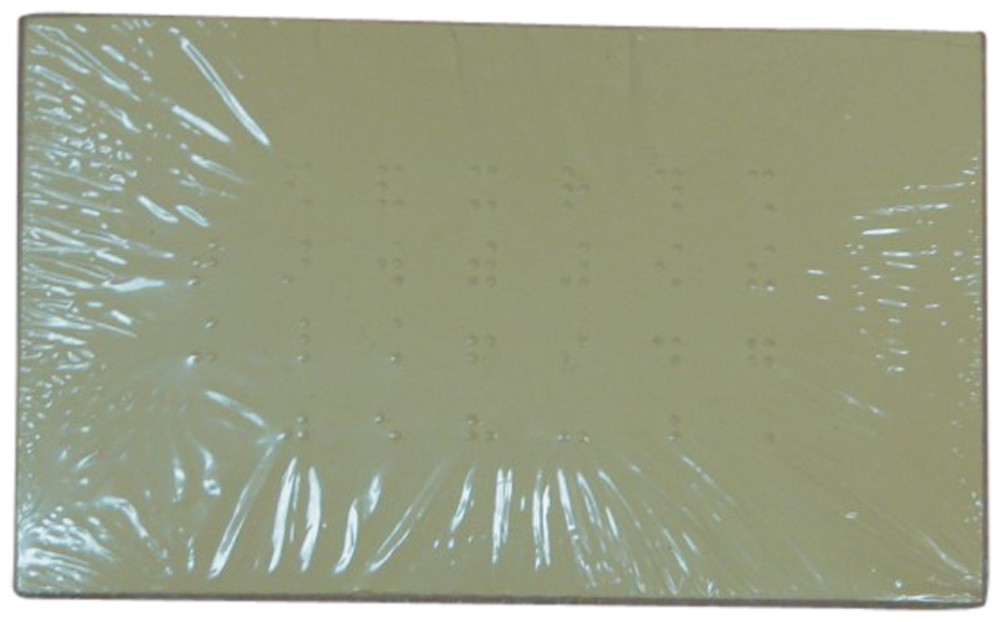 Braille Number Cards
Item Number: 1228
Product Features
Each card presents a full set of raised Braille numbers.
No regular print numbers.
3" by 5" pocket-sized cards.
Great learning tool.
Measures about 5 in by 3 in.
Package Weight: about 1.8 ounces.
Product Description
Aren't we predictable? These index cards have the Braille numbers embossed on them instead of the letters. Remember, though, that the cards don't have numbers printed on them - only the Braille ones.
Related Products:
Handy Cheatsheets with Raised-Print and Braille
Item Number: 1225
$7.95 for 25 Sheets (Larger Package Available for Better Price)
Raised Reference Sheets for the Numbers 0-9
Item Number: 1226
$7.95 for 25 Sheets (Larger Package Available for Better Price)
Index Cards with Braille Letters - Great Hand-Outs
Item Number: 1227
$6.95 for 26 Cards (Larger Package Available for Better Price)