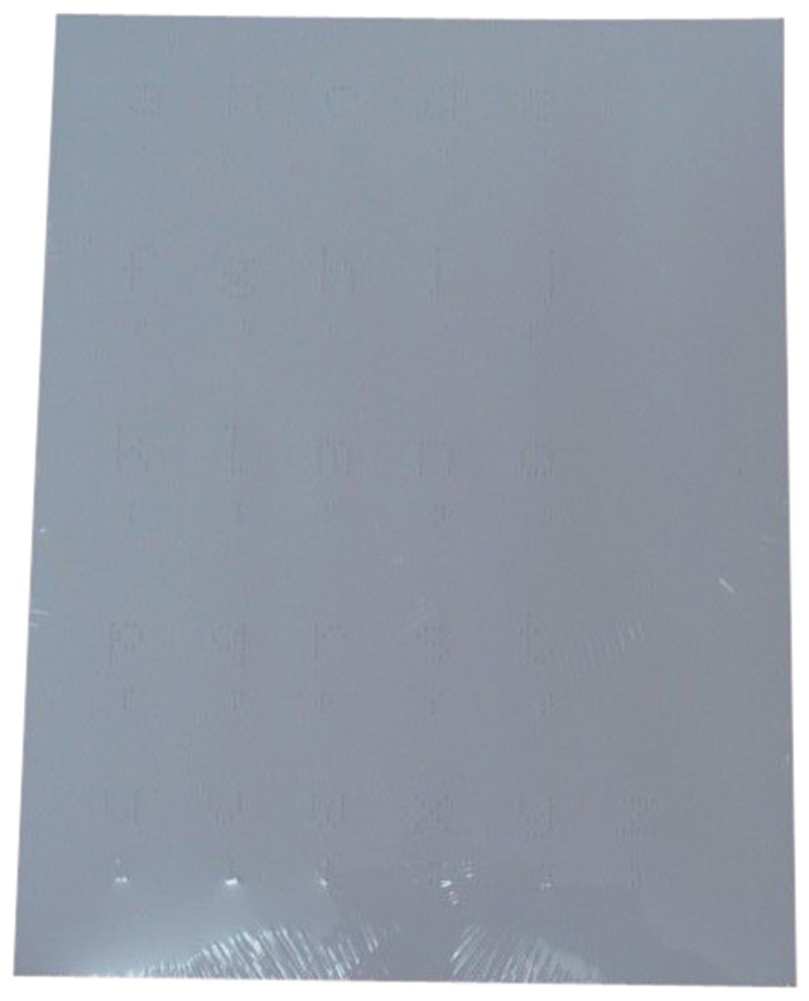 Braille Alphabet Sheets
Item Number: 1225
Product Features
Sheets have Braille letters with raised print equivalents above them.
Great for hand-outs at a conference or in a classroom.
Good reinforcers for learning Braille.
Excellent learning tool for the blind and sighted alike.
Measures about 11 in by 8-1/2 in.
Package Weight: about 8.8 ounces.
Product Description
Have you been working on learning Braille for some time, but find yourself forgetting which dots make up a specific letter now and then? Or perhaps your class is doing a project on Braille, and you'd like to give a Braille sheet to each student? Well, it sounds as if these sheets are the answer!
Each Braille Alphabet Sheet has all 26 letters of the alphabet embossed in both raised-print and Braille - the Braille letter is always found directly below its raised-print equivalent. Thus, as long as you have a Braille Alphabet Sheet with you, you'll be able to refer to it whenever you need to use Braille. Think of it as a quick-reference cheatsheet, bound to come in handy when you've almost finished writing your friend a Braille note, but can't quite seem to remember what dots make up the letter z.
So what all can you do with these sheets? A person who has just lost his/her sight will become more comfortable reading Braille by tactually tracing large, raised-print letters - the shapes of which he/she has been familiar with ever since kindergarten. Children of all ages are bound to enjoy tracing the shapes of the print letters while mastering the Braille alphabet. And of course, these sheets also serve as unforgettable handouts at conferences or displays, and are ideal for promoting both the awareness of Braille and Braille literacy.
Go ahead, pick up a few of these nifty little cheatsheets, and start brushing up on your Braille skills today!
Related Products:
Raised Reference Sheets for the Numbers 0-9
Item Number: 1226
$7.95 for 25 Sheets (Larger Package Available for Better Price)
Index Cards with Braille Letters - Great Hand-Outs
Item Number: 1227
$6.95 for 26 Cards (Larger Package Available for Better Price)
Convenient Cards with Braille Numbers - No Print
Item Number: 1228
$6.95 for 26 Cards (Larger Package Available for Better Price)