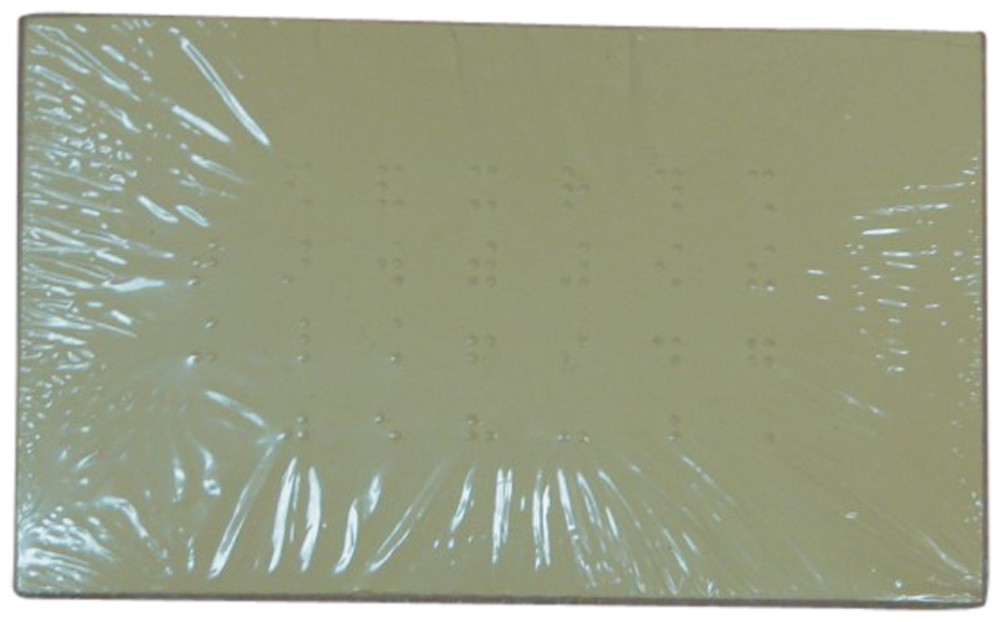 Braille Alphabet Cards
Item Number: 1227
Product Features
Cards contain the entire Braille alphabet, but no regular print letters.
Each Card measures 3" by 5".
Cards are pocket-sized for ease of use.
Measures about 5 in by 3 in.
Package Weight: about 1.8 ounces.
Product Description
Our alphabet sheets are great hand-out items. But since they are the same size as a regular sheet of paper (8.5" X 11"), they're not quite as portable as an index card.
Our Braille Alphabet Cards solve this problem. Each card measures just 3" X 5", and has the entire Braille alphabet embossed on it. Note, however, that these smaller cards do not have the print letters on them. Nevertheless, if you'd like your students to be able to keep the Braille alphabet in their pockets rather than their notebooks, our Braille Alphabet Cards are the way to go!
Related Products:
Handy Cheatsheets with Raised-Print and Braille
Item Number: 1225
$7.95 for 25 Sheets (Larger Package Available for Better Price)
Raised Reference Sheets for the Numbers 0-9
Item Number: 1226
$7.95 for 25 Sheets (Larger Package Available for Better Price)
Convenient Cards with Braille Numbers - No Print
Item Number: 1228
$6.95 for 26 Cards (Larger Package Available for Better Price)