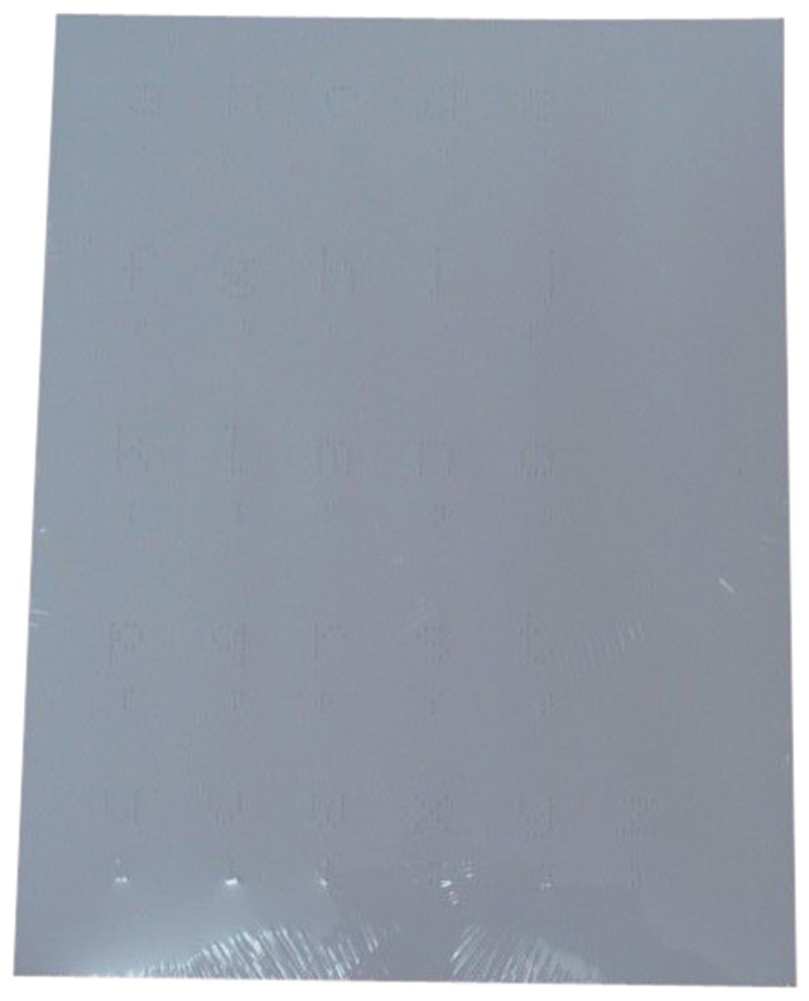 Braille Number Sheets
Item Number: 1226
Product Features
Sheets have Braille numbers with the corresponding print above them.
Great conference or classroom hand-outs.
An excellent learning tool for both blind and sighted people.
Measures about 11 in by 8-1/2 in.
Package Weight: about 8.8 ounces.
Product Description
Due to the enormous popularity of our Braille Alphabet Sheets, we're pleased to introduce a brand-new product - Braille Number Sheets! These handy sheets are exactly the same as our alphabet sheets, except that our number sheets have each Braille number embossed below the matching raised-print number. And, just like our alphabet sheets, they're an excellent way to familiarize yourself with numbers - whether it's print or Braille numbers you want to learn!
Related Products:
Handy Cheatsheets with Raised-Print and Braille
Item Number: 1225
$7.95 for 25 Sheets (Larger Package Available for Better Price)
Index Cards with Braille Letters - Great Hand-Outs
Item Number: 1227
$6.95 for 26 Cards (Larger Package Available for Better Price)
Convenient Cards with Braille Numbers - No Print
Item Number: 1228
$6.95 for 26 Cards (Larger Package Available for Better Price)