Board Books
Introduce very young children to the world of reading. Blind parents and children will enjoy reading these spectacular Braille board books again and again!
Note: all of our Braille board books feature the full-color pictures and illustrations - just like those you'd find in your local bookstore. To make it so everyone can enjoy these fun titles together, we've simply added a clear plastic overlay to each page, so blind readers can read the Braille at the same time sighted folks read the print and look at the pictures! Thus, our collection of brailled board books is perfect for both blind parents with sighted children, and also sighted parents with blind or visually impaired kids.
10 products on this shelf.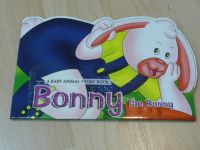 A Baby Animal Story Book, Braille Board Book
Full-Color Board Book in the Shape of the Animal. "Ken the calf was always hungry. Though he liked meadow grass more than anything else, he ate all green leaves and weeds."
So begins a sample book in this beautiful series of titles for young reade...
Item Number: 5002
$9.95
Available Storys: Bonny the Bunny, Bumpy the Bear, Dippy the Duckling, Eddie the elephant, Golly the Goat, Kate the Kitten, Ken the Calf, Lara the Lamb, Perky the Puppy, Perry the Piggy, Pinku the Pony, Squeaky the Squirrel, or the Entire Set (for $109.95)
Tell Me More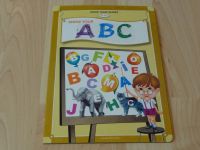 Know and Learn, Braille Board Book
Large, Eight-Page Books ... With Lots of Pictures. Has your child already learned all about our world with the previous series, and is now asking for more? Here is the perfect companion series to the educational titles we've already showed you.
Eac...
Item Number: 5004
$9.95
Available Topics: ABC, Animal ABC, Picture ABC, Numbers, Domestic Animals, Sea Animals, Wild Animals, Birds, Insects and Reptiles, Fruits, Vegetables, Flowers, Vehicles, Opposites, Good Habits, Enjoy Nursery Rhymes, Fun with Nursery Rhymes, or the Entire Set (for $149.95)
Tell Me More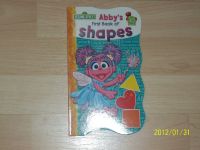 First Sesame Street, Braille Board Book
Favorite TV Characters teach Preschool Concepts. What better way for your child to learn letters, numbers, colors and shapes than with this timeless set of Sesame Street rhymes. Each book in this series boasts full-color illustrations, thick cardboa...
Item Number: 5005
$9.95
Available Books: Big Bird's Letters, Cookie's Numbers, Abby's Shapes, Elmo's Colors, or the Entire Set (for $35.95)
Tell Me More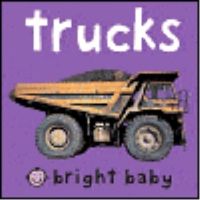 Bright Baby, Braille Board Book
Pocket-Sized Books Teach Little People Big Things. Chunky Books for Little Fingers
Big Ideas for Little People
These words pretty much sum up the chief qualities found in both of the titles in this series. Measuring only about four inches squar...
Item Number: 5006
$6.95
Available Titles: Trucks, or Dinosaurs
Tell Me More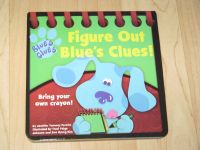 Blue's Clues, Figure Out, Braille Board Book
by Jennifer Twomey Perello. Where is Blue's favorite place to play in the summer? Can you draw your answer to Blue's Clues? Bring your own crayon and have some real book-fun!
This activity board book is based on the wildly-po...
Item Number: 5008
$9.95
Tell Me More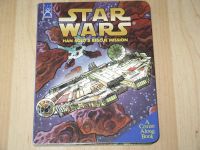 Star Wars, Han Solo, Rescue Mission, Braille Board Book
by John Whitman. Cruise along with the Millennium Falcon! Join Han Solo on a daring rescue mission. Use your very own Millennium Falcon to follow Han on a ride of his lifetime. He saves the Ithorians from the clutches...
Item Number: 5009
$9.95
Tell Me More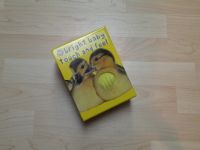 Bright Baby Touch and Feel, Braille Board Book Set
Boxed Set of 4 Touch and Feel Textured Rhyme Books. Take your baby or young child to the zoo, tour a farm, and look at small animals with this timeless collection. Each of the four books in this set boasts full-color illustrations, easy-to-read rhyming...
Item Number: 5010
$39.95
Tell Me More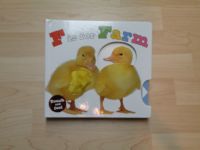 F is for Farm, Braille Board Book
Large Touch and Feel Textured Book on Farm Animals. Measuring almost a foot square, this oversize board book takes youngsters on a tactile tour of a real farm. "Open the barn, welcome to the farm." The first page is complete with cardboard barn doors t...
Item Number: 5011
$19.95
Tell Me More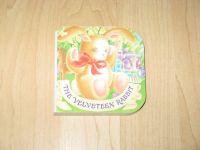 The Velveteen Rabbit, Braille Board Book
by Kimberly Kass. Based on the classic Christmas tale by Margery Williams, this simplified version retells the beloved story of the velveteen rabbit for the youngest of readers. Toddlers will marvel at how a little boy...
Item Number: 5012
$9.95
Tell Me More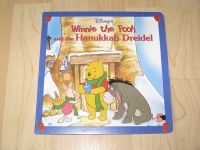 Winnie the Pooh and the Hanukkah Dreidel, Braille Board Book
by Sparky Moor. I have a little Dreidel
I made it out of clay ...
Sing along with Pooh! Pooh and his friends make their very own Hanukkah Dreidels out of clay! Little ones will love to sing this favorite song ...
Item Number: 5013
$9.95
Tell Me More