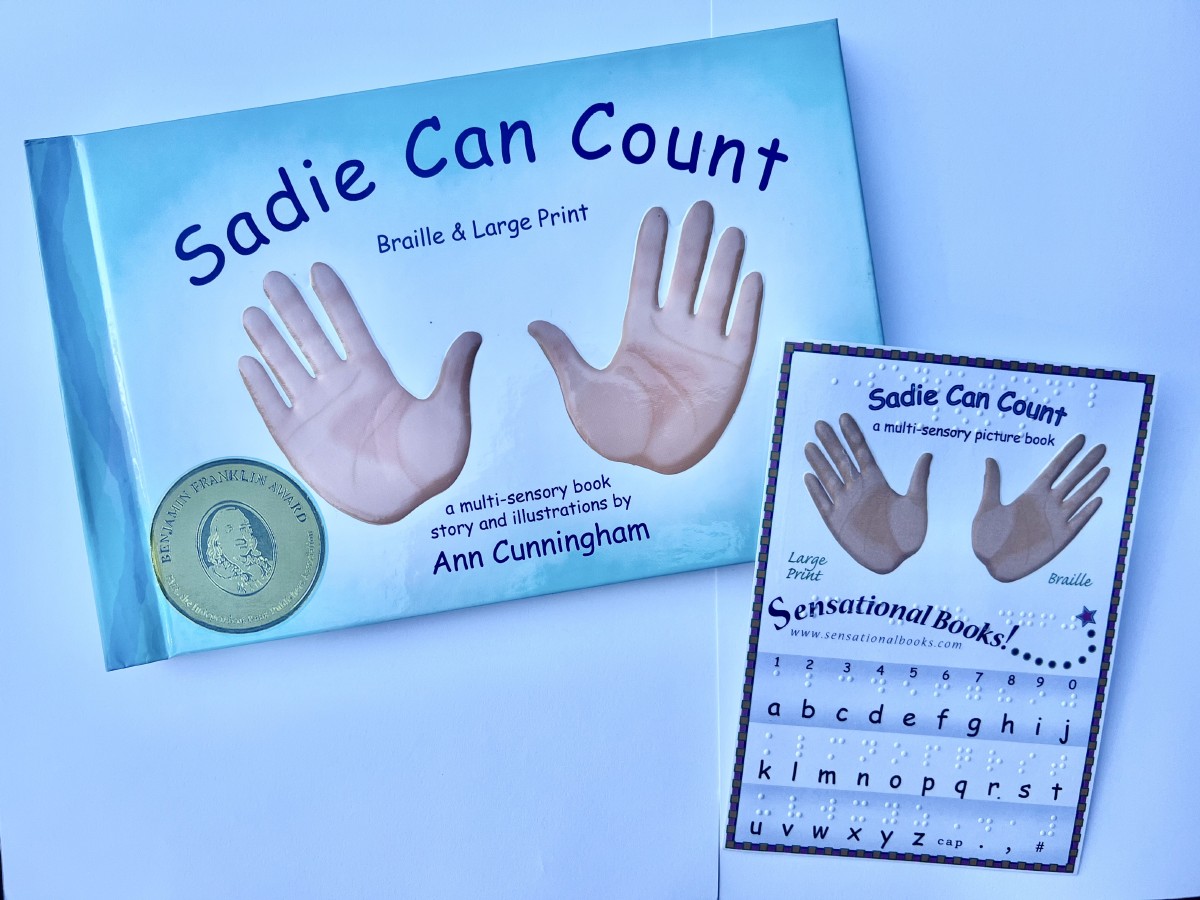 Sadie Can Count
Item Number: 1271
Product Features
by Ann Cunningham.
ISBN: 0-9770054-8-8.
Award-winning multi-sensory children's print/Braille book.
Has large-print and Braille text, with full-color and fully-embossed pictures.
Embossed in Original Uncontracted Braille, with print letters above their corresponding Braille letters.
Package Weight: about 8.1 ounces.
Product Description
Sadie Can Count
is an award-winning children's multi-sensory book. It has large-print and Braille text, full-color and fully-embossed (raised) pictures.
Beginning readers (sighted, blind or visually impaired) can enjoy Sadie Can Count with their friends and family. The tactile and visual qualities of this book promote sensory integration for all readers - including populations as diverse as Montessori students and children with autism.
Join Sadie as she explores her world and counts everyday treasures along the way. Help your child take their critical first step toward literacy by introducing tactile and visual symbols that represent common objects like socks, keys and shells.