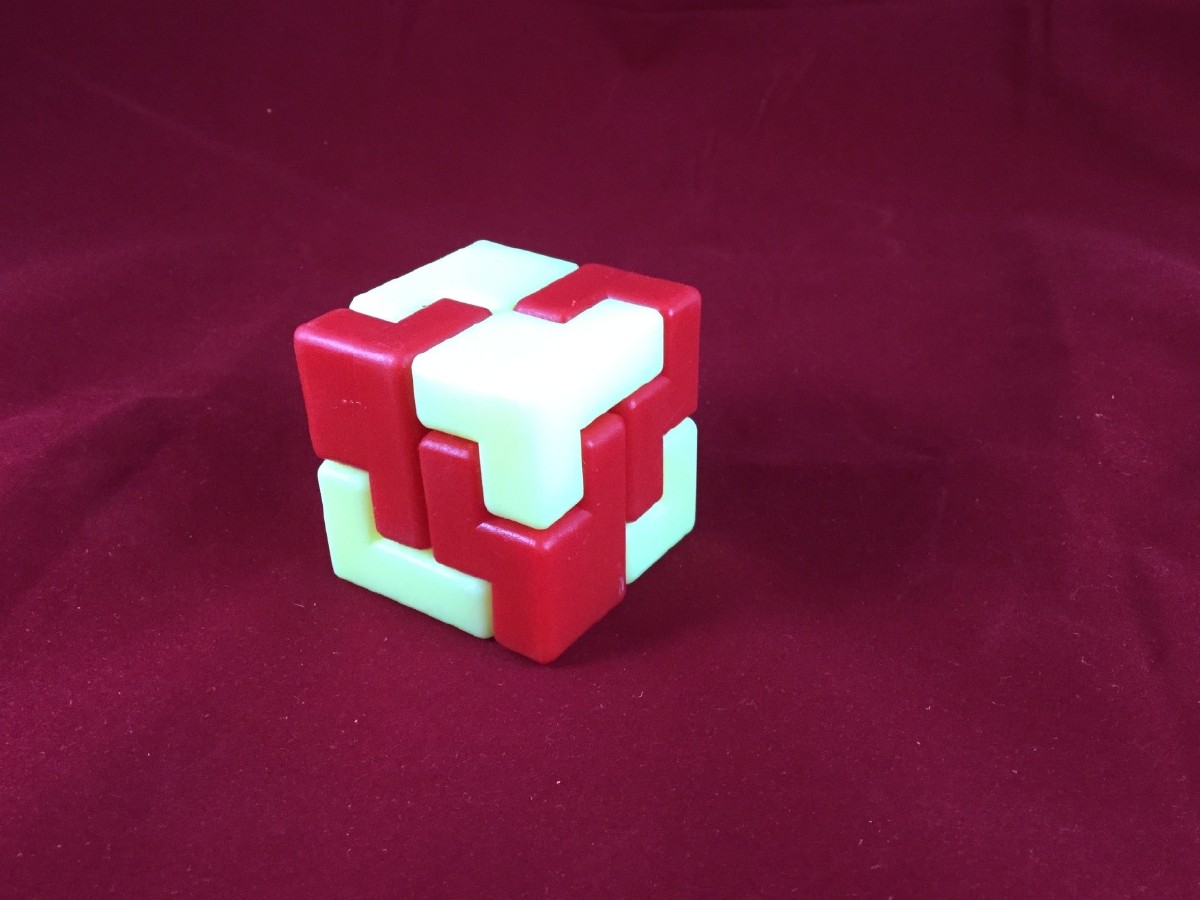 Plastic Cube Puzzle
Item Number: 1175
Product Features
Hard plastic cube puzzle.
Measures 3" across.
Has unique interlocking pieces.
Challenges both kids and adults.
Fit strangely-shaped pieces into cube shape.
Package Weight: about 3.5 ounces.
Product Description
Here's a fun little game! When it's all put together, this hard-plastic cube puzzle measures about three inches across. The idea behind the puzzle is to take the entire cube apart, then try to fit all the strangely-shaped pieces back into a perfectly symmetrical cube.
Sounds easy, right? Wrong! Kids and adults alike will likely spend fifteen minutes or more assembling the cube. But what's special about this puzzle is the fact that the plastic pieces interlock with one another, so it doesn't fall apart as your building it. That also makes it easy to take with you wherever you go. This clever puzzle is sure to provide lots of laughs all around, and will certainly be a real ice-breaker for all your get-together's or game nights!
Related Products:
Old Chinese favorite, Triangles Make Larger Shapes
Item Number: 1176
$8.95