Dr. Seuss's ABC's
by Dr. Seuss
Item Number: 2002
This is a Children's Text-Braille book, which means that in addition to raised Braille, it has extra features. What is a Text-Braille Book?
This book for the blind is offered in Original or Unified English Braille. What is Original Braille? What is Unified English Braille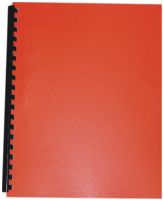 Larger Picture
Product Description:
This unique Braille children's book teaches the letters of the alphabet in a fun and exciting way sure to hold any child's interest. Dr. Seuss's imaginative rhyming words, together with the corresponding raised-print and Braille letters, make this book a particularly popular one among educators and parents alike. You'll find raised-print and Braille letters at the bottom of each page as well as at the back of the book, making learning the alphabet fun for the whole family!
For ages 4 to 6.
(From the Hands-On Braille shelf.)
Related Products:
Fatal error: No other related products found for class BrlPrac