Chinese Checkers (Tactile)
Wooden, Two-Player Version with Dots on Green Pegs
Item Number: 1177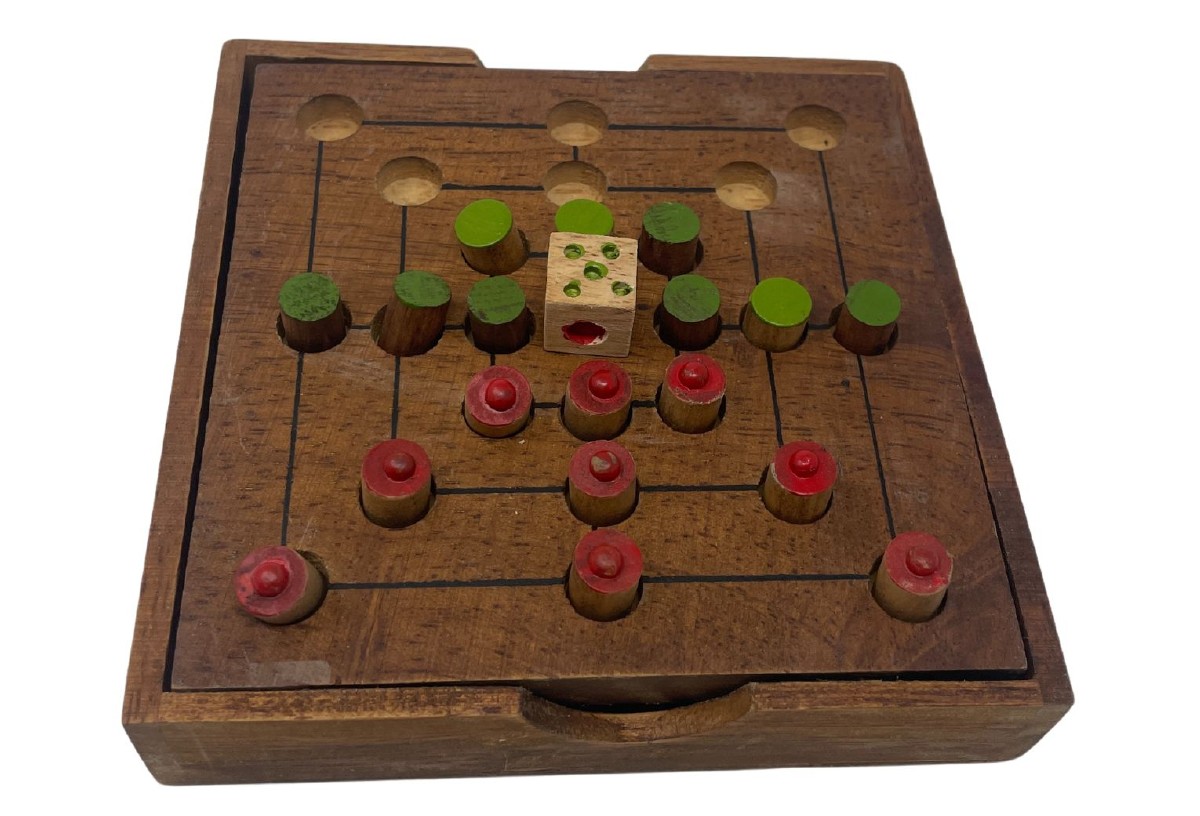 Learn How to Play Chinese Checkers
Product Features
A fun two-player game.
Game board is made entirely of wood.
Board comes with a lid for safe storage.
Designed for both blind and sighted players.
Features a tactile dot on top of one team's pieces.

Product Description:
Here's an old family favorite! The idea behind Chinese Checkers is to move all your men across the board, and occupy your opponent's star. To win, however, you have to do this before the other player does.
This two-player game is entirely made of wood, and comes with a lid to keep the pieces from getting lost. And yes, one team of pegs has a tactile dot on the top, so blind players will know which set of pegs is theirs.
Measures about 5-3/4 in. by 5-3/4 in. by 1-1/4 in.
Package Weight: about 8.1 ounces.
(From the Board Games shelf.)
Related Products: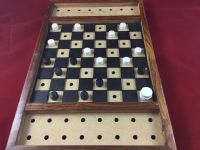 Checkers Set, Classic (Tactile)
Dot on White Men, Pieces Fit Snuggly into Board
Item Number: 1175
$22.95
Tell Me More

Replacement Checkers (Tactile)
Spair, Complete set of Men for Classic Checker Set
Item Number: 1176
$6.95
Tell Me More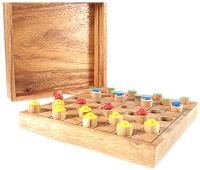 Checkers Set, Travel (Tactile)
Compact Game, Uses Pegs with Dots and Notches
Item Number: 6030
$14.95
Tell Me More